As an auditor, you're the guardian of financial integrity, ensuring accuracy and compliance. Your meticulous scrutiny uncovers discrepancies and prevents financial missteps, all while your analytical skills provide insights into improving processes.
Whether it's scrutinizing financial records, detecting fraud, or assessing risk, you're a master at maintaining fiscal accountability. Crafting a resume that showcases your diverse talents, however, can sometimes be just as complicated as conducting an audit. 
No reason to fret, though. You don't need years of training and experience to master resume writing—pull up one of our auditor resume examples and handy resume tips to help you stand out and land jobs.
---
Auditor Resume
Why this resume works
Auditing cuts across all departments and will impact, in one way or another, the overall performance of a company. Therefore, it is paramount to work with cross-functional teams to ensure support toward financial compliance.

So, it is thoughtful to include your team collaboration efforts in your auditor resume to highlight the impact of reducing time spent on audits and instead used to perform other core functions.
---
Internal Auditor Resume
Why this resume works
Exposure to risks for clients and internal entities poses the most common mistake that auditing experts are likely to encounter throughout their careers. However, if you consistently post a track record of identifying, avoiding, and mitigating such risks, then your professional growth is unstoppable.

Ensure that your internal auditor resume emphasizes your role in identifying financial risks and recommending the most effective solutions to avoid losses.
---
IT Auditor Resume
Why this resume works
While your primary role is to ensure optimal performance of IT infrastructure, it's your ability to leverage relevant smart tools to prevent risks and security breaches to systems that will endear you to recruiters.

Consequently, your IT auditor resume must accompany your achievements with metrics on thwarted insecurity incidences and the reinforcement of systems and training of human resources to identify and report breaches.
Related resume examples
---
Tailor Your Auditor Resume to Impress Recruiters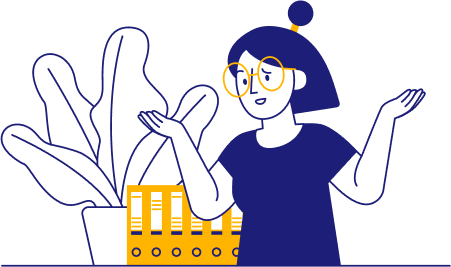 Your auditor resume is a testament to your ability to ensure financial accuracy and compliance, but recruiters only give it a brief look and move on if it's not what they're after. This means that tailoring your skills section to match the job requirements is essential. 
Rather than vague terms, focus on precision. Emphasize expertise in financial analysis, risk assessment, and knowledge of accounting software. Detail your proficiency in industry regulations, data analysis, and internal control evaluation.
While technical skills take the spotlight, you can include a sprinkling of relevant soft skills, like communication and attention to detail, especially for less technical roles. However, it's often best to leave this for later, be it the work experience section or the cover letter.
Seeking inspiration?
15 top auditor skills
Financial Analysis
Microsoft Excel
SAP ERP
Tableau
Audit Planning
Internal Controls
ACL Analytics
QuickBooks
SQL
SAS
TeamMate
Oracle Financials 
Cognos
Visual Audit Xpress
CaseWare IDEA

Your auditor work experience bullet points
You're immersed in a world of financial scrutiny, risk assessment, and compliance assurance. While conducting complex audits is part of your routine, it's better not to focus on your daily tasks too much. Instead, try to put your greatest achievements front and center.
Your job is a lot more impressive than you might think. After all, your hard work directly influences the financial well-being and regulatory compliance of your company, which means that you'll have a lot to talk about here.
Showcase accomplishments such as identifying process improvements, uncovering financial irregularities, or enhancing operational efficiency. Give those statements more weight by adding useful metrics that show off what you've achieved in terms of risk reduction, financial accuracy, or cost savings.
Show that you're good at preventing problems before they arise by mentioning the percentage of risk reduction you were able to achieve.
Emphasize your skill in meeting rules and regulations by showing the percentage of audit checks that resulted in proper compliance.
Demonstrate your effectiveness in uncovering illegal activities by citing the percentage of detected fraud instances out of the total audits conducted.
Show your effect on improving procedures by stating how much time or resources were saved due to your audit suggestions.
See what we mean?
Worked with teams from different departments to simplify audit procedures and enhance effectiveness, which reduced total time spent on audits by 26%
Completed over 51 comprehensive audits that covered all company departments and a total budget exceeding $53 million
Upgraded Intrusion Detection Systems, which flagged and reported 99% of malicious activities for timely interventions
Implemented automated tools and processes, reducing audit time and resources by 39%
9 active verbs to start your auditor work experience bullet points
Analyzed
Evaluated
Implemented
Detected
Collaborated
Directed
Recommended
Generated
Investigated
3 Tips for Writing an Auditor Resume Without Experience
Emphasize your schooling

If you have limited professional experience, zoning in on your education and relevant coursework can strengthen your auditor resume. Talk about things like leading a team project that analyzed financial statements to identify discrepancies or collaborating on a risk assessment simulation.

Focus on transferable skills

You may not have worked as an auditor before, but many jobs rely on skills that translate well to the role, so make sure to zone in on those. Feature around 10 key skills that reflect your strengths as an auditor, such as data analysis, internal control assessment, or compliance knowledge.

Express your hunger for knowledge

It's not all just high school and college—extra certifications can be great, too. Mention credentials like Certified Internal Auditor (CIA), Certified Information Systems Auditor (CISA), or other relevant industry certifications.
3 Tips for Writing an Auditor Resume Once You're Experienced
Highlight your expertise

If you possess specialized skills as an auditor, like forensic accounting, risk assessment, or compliance auditing, make sure to include them in your skills list. Tailor your bullet points to show off your expertise in these specific areas, even if they're not strictly related to the job.

Stay current in the field

Staying up to date with current industry standards is part of what makes you a successful auditor. To express that, discuss your involvement in professional auditing associations, or attendance at relevant conferences.

Collaborative successes matter

Detail instances of successful cross-functional collaboration by highlighting situations where you collaborated with colleagues from diverse departments like finance, legal, or operations. Emphasize tangible outcomes resulting from these partnerships, such as streamlined processes, enhanced controls, or improved compliance measures.
Should I include a career summary or objective?
Including a resume summary or objective can be beneficial, especially when tailored to the specific auditor role you're targeting. Highlight your key skills, such as financial analysis, risk assessment, or compliance knowledge, and align them with the company's needs. 
How can I pass through applicant tracking systems (ATS)?
Make sure that your resume includes relevant keywords from the job description, such as "financial analysis," "risk assessment," and specific auditing software names. If you tailor your resume with job-specific skills and experiences, you're more likely to pass the automatic check and have an actual recruiter look at your resume.
Is including project experience relevant in an auditor resume?
Absolutely. Incorporate a separate section to detail significant audit projects you've undertaken, showcasing your hands-on experience. Describe the scope of the projects, your role, the methodologies employed, and the outcomes achieved.