Every business needs a skilled individual to oversee everything and ensure operations run smoothly. That's where you shine by hiring staff, strategizing new processes, and conducting meetings that help work get done efficiently.
But have you found the appropriate resume template to match your professional skill level?
You're busy planning high-level business operations, so allow us to help as you look to grow your career. Our business manager resume examples have helped many professionals land leadership positions in organizations, so they'll be an excellent place for you to start.
---
Business Manager Resume
---
Elegant Business Manager Resume
---
Clean Business Manager Resume
Related resume examples
---
What Matters Most: Your Business Manager Skills & Work Experience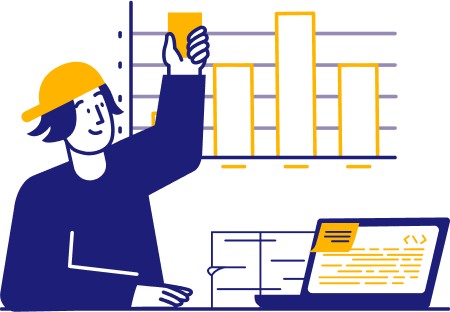 Business managers have a multi-faceted skill set, handling finances, marketing, supply chains, customer service, and more. Narrowing down the right skills for your resume can present a challenge.
Try to get specific to the position you're applying to. For instance, if the management position is for a manufacturing business, your skills in supply chains and optimizing production processes would be essential to stand out.
These business manager skills are most in demand in 2023.
9 most popular business manager skills
Strategic Planning
Process Improvement
Staff Management
Scheduling
Supply Chain Strategies
Customer Service
HubSpot
Netsuite
Trello
Sample business manager work experience bullet points
You have a great understanding of top software like Trello and how it makes processes more efficient. Now it's time to show how you've used your skills in past work experience.
You're well-versed in crucial business metrics, so this part should be a breeze. The impact of all your examples should be shown in numbers. Think about sales revenue, customer acquisition cost, or net promoter score.
Remember, not all hiring managers are as knowledgeable in the intricacies of business as you. Use concise examples to make your points understandable to everyone. For instance, one sentence on how you switched to local supply chains to cut shipping costs in half goes a long way.
Here are a few samples:
Implemented a new idea program that empowered employees to formulate their own strategies, resulting in 23 new marketing ideas being used and increasing sales by 34%.
Led a product development team that created 8 new products in untapped niches to generate an additional $2.3 million in sales revenue.
Developed a new sales program focused on consultative selling that increased customer satisfaction scores by 60% and tripled conversion rates.
Analyzed financial records to identify 18 areas of production that could be more efficient, decreasing product costs by $638,000 in 1 year.
Top 5 Tips for Your Business Manager Resume
Use reverse chronological order

Business concepts and strategies continuously evolve, so showing your most recent experiences first will be the most relevant. For instance, your ability to use current email marketing technology like Klaviyo to automate campaigns should appear higher on your resume.

Short descriptions have more impact

Hiring managers make quick decisions, so keep your descriptions short. For instance, one sentence on using HubSpot to identify six new market trends is more impactful than going into every detail about using CRM software, which will lose attention.

Let your cover letter and resume work together

Both your cover letter and resume will matter to showcase a well-rounded view of your skills. For instance, if you mention staff management as a skill, explain in more detail in your cover letter how you relate to staff members and make scheduling work for the whole team.

Use action words

Action words like "led" and "developed" will show your impact as a business manager. For instance, you could say you "led a 30-person product development team and completed the project 2 weeks ahead of schedule."

Business metrics matter

Most business decision-makers will look at impacts in terms of metrics, so leaning on that in your resume will help you stand out. For example, explaining how you used lead nurturing strategies to convert 40% more prospects will work well.
Should I use a resume objective? 
A resume objective works well for business managers with less experience. For example, you could describe in a few sentences how you are a skilled professional who has managed $1.3 million in financial accounts, making you the ideal candidate to lead companies in the financial sector.       
What if I haven't held a management position before? 
Focusing on examples where you showed leadership or worked effectively with a team can help. For instance, if you led a marketing campaign that generated $989,000 in sales, that would be an excellent example to use.      
How long should my business manager resume be?
One page will be the ideal length for business manager resumes. You want to keep it job-specific and the information easy to understand. For example, if the position involves managing e-commerce operations, your abilities in website management and increasing organic traffic would be key areas to focus on.