With a new Commercial Driver's License (CDL) in hand and efficient loading and unloading skills at your disposal, you're ready to follow each route to the finish line on or ahead of schedule. You're also familiar with inspection protocols and delivery processes.
But how do you navigate writing a resume to show you're the best candidate for trucking from one point to the next? How do you demonstrate your qualifying skills?
With our time-tested resume templates and advice, we've helped plenty of beginner and entry-level truck drivers find the best route to their ideal jobs.
---
---
---
Elegant Beginner Truck Driver Resume
Related resume examples
---
What Matters Most: Your Skills & Experience Sections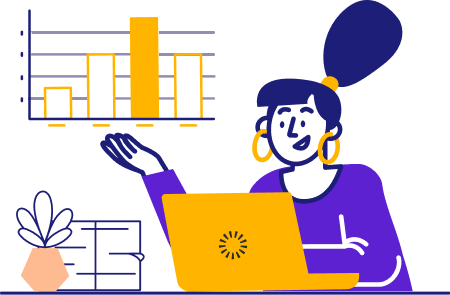 Recruiters want to see skills that specifically relate to your profession. Avoid anything generic when you can (like communication), and focus on abilities like punctuality that reinforce your prowess as a truck driver.
Don't be vague, either! List skills precisely—even if they do overlap with other careers, like time management. Focus on your niche: How do you reach every delivery or pickup point on time? How do you prevent vehicle issues from interfering with your schedule?
Here are some examples of beginner truck driver skills that can show recruiters you already know what you're talking about:
9 top beginner truck driver skills
Time Management
Vehicle Maintenance
Diligence
Punctuality
Schedule Planning
Problem-solving
Loading and Delivery
Payment Collection
Customer Service
Sample beginner truck driver work experience bullet points
It's time to put those road-ready skills into action to show recruiters that you can run a delivery route quickly and safely. As a beginner truck driver, you might need to pull some overlapping examples from unrelated job roles—think of things like problem-solving in stressful situations or adapting to meet a deadline.
If you previously worked in a retail role, pull in examples of safely handling money at the end of your shift to reduce ledger discrepancies. If you worked in a restaurant, mention customer service. Leverage past experience to improve your deliveries!
And always include metrics for your success. Did your customers respond with positive employee ratings? By what percentage did you improve restaurant ratings with speedy service and food delivery?
Our resume samples are chock-full of how to leverage quantifiable data from roles not in truck driving, just like these points here:
Communicated with staff to ensure quick delivery and service, reducing customer wait times by 8%
Surpassed target purchase rates by 11% and order sizes by 5% by addressing prospective customer needs and conveying requests to management
Collaborated with team to optimize scheduling and reduce stress during times of high demand, resulting in 42% less turnover
Suggested purchases based on customers' individual preferences and recommended the best choices out of those with the highest profit margins, exceeding sales targets by 6%
Top 5 Tips for Your Beginner Truck Driver Resume
Highlight your credentials

As a beginner truck driver, shine the spotlight on your CDL. List it after your education and be specific about the type: Class A, B, or C?

Customize your angle

Base the angle you take with your experience points around the job description. If one company emphasizes customer service during deliveries, mention your excellent employee ratings from previous jobs. If another prioritizes efficiency, talk about times you exceeded target deadlines.

Customize your objective

If you include an objective statement, customize it. Name the company you're applying to in your resume objective and tailor your qualifications to what they specifically seek in a truck driver.

Avoid visual distractions

Use a template that's sleek, professional, and tasteful. Avoid distracting colors or fonts and maintain a clean look to your resume to convey your matter-of-fact nature and focus on reaching your destination no matter what.

Shorter is sweeter

Be direct with a resume that gets to the point in one page or less. You don't have to fill the page, so avoid fluff and focus on a few punchy examples of how you can handle deliveries and regulation compliance. Less can be more!
What's my writing tone supposed to be?
The job description is your friend! Reread it to get an idea of how to reflect each company's culture: Does the organization want purely results-driven truckers with a track record of efficiency, or do they emphasize customer experience at delivery points?
How do I pick a layout?
Any of our resume templates will give you a solid foundation, and you'll want to pick a layout that guides the recruiter's attention to your strongest abilities: Show your understanding of navigation through the flow of your truck driver resume.
What if I'm really short on experience?
If you're new to the workforce and lack experience, highlight any outstanding projects or achievements from truck driving school in a section below your experience.