You support the project manager in overseeing and coordinating vital aspects of construction projects. You help with planning, scheduling, and budgeting, as well as facilitate collaboration between the team, contractors, and clients.
Your job demands a diverse skill set, and it can be difficult to know what should be included on your resume and what can be left out.
Our assistant project manager construction resume templates can help you spotlight the best abilities and experiences, professionally format your resume, and ultimately land your dream job. Let's go!
---
Assistant Project Manager Construction Resume
---
Formal Assistant Project Manager Construction Resume
---
Elegant Assistant Project Manager Construction Resume
---
What Matters Most: Your Knowledge of Construction & Management Experience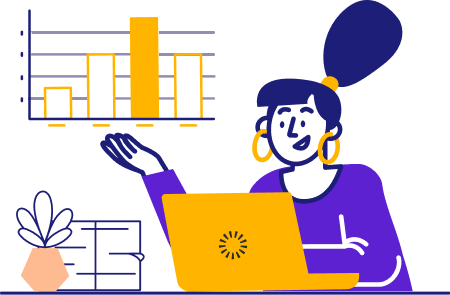 Listing your skills on a resume is never fun—it can feel vague or suspicious because you have no way to prove it right now. Or, do you? The trick to skills lists on a resume is to get technical.
By listing the software, tools, and technologies you use to do your job, you're offering proof of your skills and demonstrating industry knowledge at the same time. Instead of listing "project management" as a skill, you can list your go-to project management tool, like Primavera P6.
Better yet, match your list to the software and tools mentioned in the job description you're applying to. This will help you pass AI resume screenings and show recruiters that you're the person for the job.
9 best assistant project manager construction skills
Risk Assessment
Contract Negotiation
On-Site Supervision
Primavera P6
Microsoft Project
AutoCAD
Bluebeam Revu
SharePoint
Procore
Sample assistant project manager construction work experience bullet points
Project management is a role with many responsibilities and a variety of daily tasks, so it's important to cover as many bases as possible in your work experience bullet points. Ideally, you should aim to touch on areas like budget, safety, liaison, leadership, time management, sustainability, and documentation.
The best way to present these topics is by focusing on achievements. Don't just tell recruiters that you were in charge of budgeting; specify that you completed a project within the budget.
To improve this even further, add specific numbers and figures. Express that you negotiated a new contract with suppliers that saved 10% on overall material costs and you'll be sure to grab their attention.
Here are some examples:
Assisted in the successful completion of LEED certification for a sustainable construction project, achieving Gold status and meeting all requirements
Managed procurement activities, negotiating favorable contracts with suppliers and achieving a cost saving of 8% on material purchases
Facilitated weekly progress meetings with stakeholders, presenting project status reports that resulted in a 13% reduction in communication-related issues
Collaborated with cross-functional teams to manage a $40 million commercial construction project, achieving 98% on-time completion within 5% of the budget
Top 5 Tips for Your Assistant Project Manager Construction Resume
Tailor your resume

Companies want to hire the perfect person for the job, which means if they see someone with the exact experience and niche skills they want, that's who they'll choose. Make sure to adapt your skills and include the specific CAD software or project management suite they work with in order to stand out.

Use a professional summary

Begin your resume with a brief introduction, where you can show your years of experience or the number of completed projects. You can also use this space to call out the company you're applying to and let them know they're reading a serious and tailored resume created just for them.

Include relevant certifications

You can add a certifications section under your skills list to highlight your PMP (Project Management Professional), CAPM (Certified Associate in Project Management), or any other certification you might have. These help validate your skills and expertise.

Showcase your leadership

Demonstrating soft skills on a resume isn't easy. The best way is to include work experience achievements that clearly required certain soft skills, like working within a cross-functional team or hosting meetings.

Proofread and format correctly

Making sure your resume is free from errors is essential. It shows a certain level of care and attention to detail that's absolutely necessary for project management roles. After all, every document you write up and send out needs to be triple-checked for mistakes as well. Hint: a resume checker can help here.
Should I include all of my work experience?
That depends on how much you have. If you're just starting out, you can use any experience you have, from volunteering to academic pursuits. If you've been at this a while already, it's best to share your most recent work because it best reflects your current abilities.
Should I include references on my resume?
References take up valuable space that could be better used elsewhere. Since references are typically required toward the end of the application process, you won't lose out by omitting them from your resume. 
How do I quantify my achievements in the construction industry?
Numbers! When it comes to tangible achievements, numbers are your best friend. With all the planning and budgeting you do during your work, it will be easy for you to find the statistics you need to make your achievements pop.