Assemblers are the masterminds behind the nuts and bolts of various systems, whether mechanical, electrical, or equipment-based. Your meticulous attention to detail ensures that every piece fits snugly, and your steady hands make quick work of complex assembly tasks.
While you're adept at following blueprints, wiring circuits, and troubleshooting any hiccups, when it comes to selecting a resume template or writing a resume that showcases your skills, it's a different kind of challenge.
Luckily, we know just how to help you with that. Our professionally written assembler resume examples will get you the jobs you want.
---
Assembler Resume
Why this resume works
Customize your assembler resume to showcase your proficiency in a wide range of skills to convince the recruiter while at the same time highlighting your proficiency with a wide range of tools and equipment.

The improvements tied to the use of core tools, such as reduction in production errors and improvement in assembly efficiency, provide tangible proof of your contributions.
---
Electronic Assembler Resume
Why this resume works
Make sure your electronic assembler resume is finely crafted to resonate with the recruiter's needs. Demonstrating relevant qualifications such as in technology integration align seamlessly with the electronic assembler job description's requirements.

Just like Amelia did, ensure to demonstrate quantifiable success in quality enhancement, accuracy in component placement, reduced defects, and increased production output.
---
Mechanical Assembler Resume
Why this resume works
Your mechanical assembler resume should be well structured to strategically focus on your expertise. In this instance, your proficiency with a wide range of tools and equipment should be highlighted to position you as the perfect match for the job.

Improvements tied to the use of these tools, such as reduction in production errors and improvement in assembly efficiency, provide tangible proof of your mastery.
Related resume examples
---
Adapt Your Assembler Resume to Match Every Job Description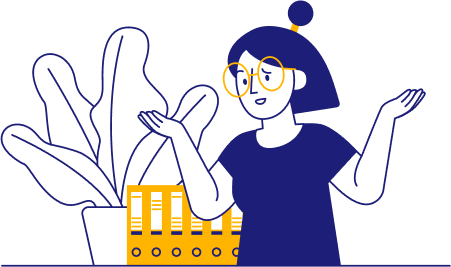 When it comes to assembler resumes, your skills section will be the first thing recruiters look at. It tells them what you can do, and they use it to judge whether your background is relevant to the position.
As an assembler, your strength lies in your technical expertise, so highlight those hard skills. Detail your proficiency with assembly tools, machinery, and any industry-specific software or equipment you've mastered. If you're comfortable interpreting schematics, wiring diagrams, or following intricate blueprints, that's gold for your resume.
Aside from your hands-on abilities, such as welding or using power tools, don't forget to throw in some useful software, be it SolidWorks or AutoCAD.
Need more tips?
15 popular assembler skills
Mechanical Assembly
Blueprint Interpretation
AutoCAD
SolidWorks
Quality Control
Soldering
Welding
Inventory Management
Matlab
OrCAD Capture
ABB Robotics
Siemens Teamcenter
Troubleshooting
Power Tools
Hand Tools

Your assembler work experience bullet points
You're responsible for piecing together intricate systems and equipment. You assemble mechanical components, connect electrical circuits, craft specialized machinery, and keep things running. Your results mean success for your company, so emphasize that impact.
Highlight your achievements, such as meeting production targets ahead of schedule, improving assembly efficiency, or streamlining processes. Utilize metrics and numbers to substantiate your bullet points, whether it's increasing productivity by a certain percentage or reducing equipment downtime.
Active verbs and language should be your go-to—describe how you optimized workflows, enhanced product quality, or resolved complex assembly issues.
Quantify how you improved production efficiency by stating a percentage increase in the number of units assembled per hour or day.
Demonstrate your efficiency by talking about how you achieved a reduction in equipment downtime.
Highlight your commitment to quality by sharing metrics related to defects or rework.
Show your ability to streamline assembly processes and implement workflow improvements.
See what we mean?
Utilized Haas CNC machines for accurate part fabrication, which resulted in a 67% improvement in component quality and fit
Soldered and assembled electronic components using Wire Cutters, which improved precision and quality by 44%
Employed Optical Comparators for precise measurements, achieving a 34% improvement in part accuracy and alignment
Used complex manufacturing machinery, including ABB Robotics, contributing to a 41% reduction in production cycle times
9 active verbs to start your assembler work experience bullet points
Streamlined
Spearheaded
Led
Optimized
Implemented
Resolved
Collaborated
Enhanced
Achieved
3 Tips for Creating an Assembler Resume When You're Just Starting Out
Talk about your passions

In your career objective, express your passion for assembly work and eagerness to learn and contribute. Hobbies and interests can also provide insight into your personality and skills. If you tinker with electronics as a hobby, mention it, as it shows a genuine interest in the field.

Include volunteer work and community involvement

Including this can demonstrate your commitment and willingness to contribute your assembly skills. Whether you've helped assemble equipment for a local charity or participated in community projects, these experiences can showcase your hands-on capabilities and teamwork.

Incorporate academic achievements

Make the most of your academic background by listing relevant coursework, your GPA, and any academic awards or honors you've received. This shows your dedication to mastering the skills required for assembly work. For example, mentioning high scores in coursework like Mechanical Engineering or Electrical Systems can give employers confidence in your abilities.
3 Tips for Writing an Assembler Resume Once You've Got Some Experience
Include a targeted summary

Consider including a brief resume summary or objective statement at the beginning of your resume. This summary should be tailored to the specific assembler role you're applying for, highlighting your key skills, such as CNC or torque specifications.

Certifications and training

List relevant certifications and training programs you've completed during your assembler career. These certifications demonstrate your commitment to continuous learning and expertise in various assembly techniques and equipment. Mention certifications like Certified Mechanical Assembler or Electrical Equipment Assembly Specialist.

Emphasize recent achievements

As the field of assembly work evolves, it's crucial to demonstrate that you're up-to-date with the latest advancements. Highlight recent accomplishments, such as participation in industry events or contributions to relevant open-source projects.
Do I need to list all my past work experience? 
While it's essential to include relevant work experience, you don't need to list every job you've ever had. Focus on positions and experiences that directly relate to assembly work or demonstrate transferable skills, such as knowledge of hydraulic systems if you have a background in plumbing.
Can I provide references in my assembler resume? 
It's more common to create a separate reference page that you can provide when requested. Use a separate sheet to list your references' names, titles, contact information, and a brief description of your professional relationship. If applicable, you can also include projects you worked on with your reference, such as refining assembly processes.
How can I pass through applicant tracking systems (ATS)? 
To pass through ATS successfully, ensure your resume is filled with industry-specific keywords and phrases like mechanical assembly, AutoCAD, or blueprints. This will increase your chances of getting noticed by employers. However, don't overdo it and stop at around eight to 10 relevant skills.