You know the challenges of affordable housing like the back of your own hand. From ensuring regulatory compliance to coordinating property maintenance, you're always the one to turn to, be it for the tenants or your colleagues.
In order to advance in your career even further, you need a resume that effectively captures the dynamic nature of your job and the diverse skill set that helps you keep up with it.
If you're not sure where to start, don't worry—that's what we're here for. Our affordable housing property manager resume examples and resume tips will help you land more interviews with ease.
---
Affordable Housing Property Manager Resume
---
Modern Affordable Housing Property Manager Resume
---
Professional Affordable Housing Property Manager Resume
Related resume examples
---
What Matters Most: Your Property Management Skills & Experience in Affordable Housing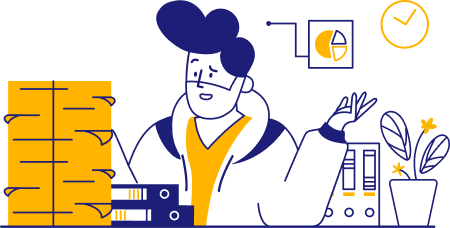 As an affordable housing property manager, you've accumulated a unique mix of soft skills and technical know-how that help you thrive in this role.
Your shrewd negotiation skills and sharp eye for detail help you carry out thorough property inspections and turnovers. With the help of your next-level organization skills and helpful tools like TenantCloud, you seamlessly oversee multiple properties all at once.
In this section, highlight skills that directly enhance your ability to perform, but avoid mentioning vague traits that don't directly make you a better property manager, such as "innovative," or "creative."
Your technical skills and on-the-job expertise will speak for themselves: just be specific with the tools you're proficient with, such as AppFolio, and the aspects of the job you're well-versed in, like property inspections and move-ins.
9 best affordable housing property manager skills
AppFolio
Rent Management
RealPage
Building Maintenance
Property Inspections
Yardi Voyager
Regulatory Compliance
Contract Negotiation
Conflict Resolution
Sample affordable housing property manager work experience bullet points
Your job isn't easy. You're dealing with tenants, resolving conflicts, negotiating contracts, and overseeing maintenance—and all of that in a day's work.
This is the section to talk about the things you're most proud of and then quantify them with metrics where possible, then tie them together with your skills.
Using concrete metrics will make it easy for a hiring manager to visualize the impact you could bring to their organization.
Highlight the high occupancy rates you maintained, the reduction in costs you drove, and the lower percentage of regulatory fines you oversaw. Throwing in tenant satisfaction rates is a good idea, too.
Here's how to make the most of your past experience:
Implemented processes to ensure 98% compliance with HUD regulations, resulting in zero audit findings during a 2-year tenure
Proactively managed properties and promptly resolved complaints, resulting in a 13% increase in tenant retention
Streamlined rent collection processes, leading to a 17% increase in on-time payments
Maintained a 95% occupancy rate across a portfolio of 50 affordable housing properties
Top 5 Tips for Your Affordable Housing Property Manager Resume
Emphasize your conflict resolution skills

In affordable housing property management, issues are inevitable. Demonstrate your conflict resolution skills by including figures showing your efficacy, for instance, "Resolved 90% of tenant issues within 48 hours, leading to a 15% increase in tenant satisfaction."

Highlight your certifications

If you have relevant certifications, such as Certified Property Manager (CPM), Accredited Residential Manager (ARM), or Certification Professional of Occupancy (CPO), display them distinctly on your resume. They can enhance your credibility and indicate your commitment to the job.

Show off your regulatory expertise

Your sector requires significantly more stringent compliance with housing regulations than general property management, so include that in your resume. For example, you could say, "Implemented processes to ensure 99% compliance with local and federal affordable housing regulations, resulting in a 5-year low for violations during tenure."

Demonstrate staying on top of maintenance

From scheduling routine upkeep to overseeing larger unforeseen repairs, maintenance management is a large part of the job. To show recruiters your expertise, give them concrete examples of the impact you had; for instance, mention how you oversaw a 15% drop in maintenance costs or an 18% drop in maintenance requests.

Discuss your software arsenal

Set yourself apart by showing hiring managers that you're already familiar with property management software such as RealPage or Yardi. If a job description specifies that AppFolio is the software tool used by the company, talk about how you leveraged it to manage a portfolio of 50+ affordable housing properties.
How can I express my communication skills?
You can emphasize them by providing examples of how you've built strong, long-lasting relationships with tenants. Next, supplement them with statistics showing gains in tenant satisfaction or retention.
What if I'm transitioning from a different branch of property management?
If you don't have experience managing affordable housing, that's absolutely fine. Focus your resume on transferable skills, such as your negotiation and collaboration, and your understanding of the key tenets of property management as a whole. 
How much work experience should I include?
You should be aiming to keep your resume within a single page, so depending on the length of your career, you may need to omit some of your past experience. Mention just your most relevant and recent experience in fields like property management, real estate, or customer service.