Being a bookkeeper means you play a vital role in the financial health of your workplace. You're the financial wizard behind the scenes, handling everything from balancing the books and reconciling accounts to tracking expenses and ensuring compliance with tax regulations.
Your attention to detail is second to none, and you're a master at organizing financial data. But when it comes to writing your bookkeeper resume and cover letter, it's a different ballgame. We get it—highlighting your financial prowess on paper can be tricky.
Don't worry; we're here to guide you through the process. Just follow our bookkeeper cover letter examples and tips to land that dream job in finance.
---
Bookkeeper Cover Letter Example
USE THIS TEMPLATE
Why this cover letter works
If your bookkeeper cover letter doesn't show how good you are with numbers and achieving an exceptional financial management record, you may wait longer to get a job.

The secret, as shown here, is combining your core bookkeeping skills and experience to streamline processes. For example, achievements in processing payroll and vendor negotiations to reduce penalties would make a significant difference.
---
Bookkeeper No Experience Cover Letter Example
USE THIS TEMPLATE
Why this cover letter works
Well, you've to start somewhere in your career journey. You don't have any significant work experience, and that's understandable. However, that should not be a reason for your bookkeeper no experience cover letter to be dull (read lack of exciting highlights).

Like this example, showcase your research and innovation edge in your practical coursework and include the potential impact of your creations if applied in real-world scenarios.
---
Office Manager Bookkeeper Cover Letter Example
USE THIS TEMPLATE
Why this cover letter works
A great office manager bookkeeper cover letter would be far from complete without proven competencies in core tools and a track record of quantifiable achievements.

A few things you can highlight include streamlining payroll processes with Papaya Global, which resulted in a significant reduction in errors. Also, underscore your role in tax compilation and filing to ensure adherence to all regulations.
Related cover letter examples
---
How to Write an Impactful Bookkeeper Cover Letter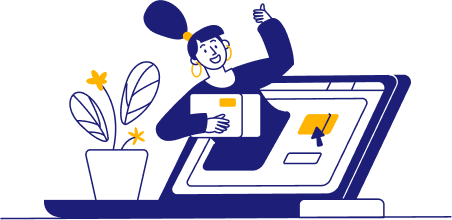 As a bookkeeper, your keen eye for detail is a superpower that can set you apart in the job market. Crafting an exceptional cover letter begins with showcasing that precision and dedication. But how can you convey this effectively in a short letter? The answer lies in the job description. Tailoring your cover letter to the specific requirements of the position is your ticket to success.
For example, if the job posting emphasizes the need for meticulous financial record-keeping, highlight your track record of flawlessly managing financial data. By aligning your skills and experiences with the employer's needs, you demonstrate that you're not just any bookkeeper—you're the perfect fit for their team.

Achieving an attention-grabbing intro
To make a powerful first impression in your bookkeeper cover letter, kick things off by addressing the hiring manager by name. You can find this information through LinkedIn, the company's website, or even a friendly phone call. However, if all else fails, a polite "Dear Hiring Manager" or "Dear [Company] Team" can suffice.
Once you've nailed the greeting, captivate your reader with a compelling opening paragraph. This is your chance to establish an immediate connection with the company and demonstrate why you're the ideal candidate. Mention your passion for maintaining precise financial records or navigating complex financial statements, and make sure to adjust it for each application.
Now, let's look at a common mistake. This example falls flat because it fails to convey why they're a strong candidate. It lacks enthusiasm and doesn't highlight any relevant skills or qualities.
Boring!
I'm writing to express my interest in the bookkeeper position. I don't have much experience, but I want to apply for the job.
The next sample does a much better job. It establishes an instant connection with the company by mentioning its reputation in the bookkeeping industry.
Compelling!
My bookkeeping career has been dominated by the desire to excel and always exceed expectations. As I looked for a challenging role as office manager bookkeeper, Lyft came highly recommended and I would like the chance to be part of your esteemed organization and customer-first culture.

Nailing the main part of your cover letter
In the body paragraphs of your bookkeeper cover letter, you should dive into your professional journey and showcase your standout achievements. Maybe you maintained impeccable financial records, successfully reconciled complex accounts, or implemented efficient financial reporting systems. All of those things are brag-worthy.
Don't forget to back up these accomplishments with quantifiable metrics, such as the number of accounts you've managed or how your financial insights improved a company's bottom line.
It's also important to tailor these paragraphs to the specific job description. Highlight skills and experiences that directly correspond to the employer's needs—like expertise in tax preparation, proficiency in accounting software, or a history of ensuring financial compliance.
That's how you impress them!
In my most recent roles at Maddison Staffing Agencies, I achieved a 99.8% accuracy rate in reconciling accounts, minimizing discrepancies and ensuring reliable financial reporting. I also managed the company's payroll, where I processed bi-weekly payrolls for a team of 212+ employees and ensured that all payroll-related tax obligations were met on time.

Creating a memorable closing paragraph
In the closing paragraph of your bookkeeper cover letter, your goal is to leave a lasting impression that emphasizes your alignment with the company's values and needs. Don't be afraid to show excitement about the opportunity and demonstrate your research by mentioning specific aspects of the company or the role that resonate with you.
For instance, if you're applying to a firm that values financial transparency, express your commitment to maintaining pristine financial records that align with its ethos.
Drive home your candidacy by showcasing how your skills, such as adept financial analysis or compliance expertise, can contribute to the company's success.
Always express gratitude for the opportunity and finish with a courteous sign-off, such as "Sincerely, [your name]." This conveys professionalism and leaves a positive impression.
Avoid closing with personal information that isn't relevant to the application process, like this example does. It detracts from your professionalism and distracts from the value you bring to the company.
Deal breaker!
Please contact me by email and not by phone as I often don't answer calls from unknown numbers. I hope to hear back from you soon.
The next example is leagues better, clearly and enthusiastically emphasizing the applicant's interest in the role.
Fantastic!
The innovative and dynamic environment at Lyft aligns well with my aspirations for continued growth and learning. Thank you for considering my application. I look forward to the possibility of discussing how my skills and experiences can add value to your team.
How do I build a connection with the company in my cover letter?
Build a connection by mentioning specific aspects of the company's mission, values, or recent achievements that resonate with you. Explain why you're excited about the role and how your skills align with the company's needs.
What kind of tone of voice should I use in my cover letter?
Match the tone to the company culture and job description. If the company is formal, use a more professional tone. If it's informal and creative, let your personality shine through, but always keep it a few levels more professional than the job listing to express respect.
Should my cover letter include enclosures?
Generally, enclosures (additional documents) are not included in the cover letter. However, if the job posting specifically requests additional documents, you can mention them briefly. Pick a cover letter template that lets you list everything you've sent, such as your bookkeeper resume or references.