As a trademark attorney, you investigate the proper (or improper!) usage of a company's trademarked content, including logos, branding graphics, writing, or signature physical goods. You also handle case filing for clients alongside developing strategies for how to keep their property safe.
But you may be scratching your head about your resume—and understandably so! What should your resume template look like? What should your skills section include?
Don't worry: We've helped tons of people in various legal niches reach their dream roles, and we can assist you too. Just take a look at these trademark attorney resume examples to get going!
---
Trademark Attorney Resume
---
Modern Trademark Attorney Resume
---
Professional Trademark Attorney Resume
Related resume examples
---
What Matters Most: Your Skills & Work History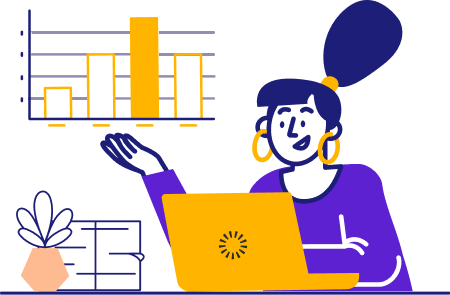 You've got to show the recruiters that you have all the necessary components required to help your clients protect their trademarks. This includes the interpersonal skills needed for everything from collaborating on a case or advocating in the courtroom to conducting administrative tasks.
And recruiters want to see that you know your stuff in detail! Nothing vague or generic belongs on your resume. Keep everything on your skills list closely related to your profession. Don't mention things that could apply just anywhere!
You want to get technical in your skill presentation by being as specific as possible. List software tools by name, yes, but also niche your soft skills down to terms like "negotiation" or "client advocacy" instead of just "people skills."
9 most popular trademark attorney skills
Active Listening
Negotiation
Client Advocacy
Trademark Law
Google Docs
USPTO Applications
Time Management
Legal Research
MS Excel
Sample trademark attorney work experience bullet points
Skills are impressive on their own, but they're way more impressive in the context of how you've applied them! Look back at your past job roles and search for anything that overlaps with the current one.
Even if your last job wasn't specific to trademark law, you probably still gleaned valuable experience that you can include in your job description bullet points now. Today's successes are built upon yesterday's experiences, after all, and each accomplishment you've made shows how you've advanced!
Just make sure you back up those accomplishments with metrics. Quantifiable data takes your stories and turns them into powerful points that solidly measure your impact.
We've got loads of good resume samples to inspire you, but these work experience examples will get you started:
Developed strong client relations, improving case outcomes by 14% with 96% positive client reviews
Represented 16+ clients annually before a judge or jury, obtaining the desired case outcome 92% of the time
Drafted various legal documents, including contracts, production service agreements, and distribution agreements, reducing error rates by 11%
Managed 37 cases of international prosecution of infringement, increasing success rates by 13%
Top 5 Tips for Your Trademark Attorney Resume
Make the most of your objective statement

If you use a resume objective to introduce yourself to recruiters, provide information that speaks to your skillset and addresses the company's needs.
After a short snippet about your skills and what you can offer, drive it home with why you're the right fit for the specific company like this: My goal is to help clients find practical solutions and guide them through the trademark application process, which I hope to do as a trademark attorney for Google.

Metrics really, really matter!

We can't emphasize metrics enough: If you make a claim, back it up! You can't expect recruiters to be impressed if you simply state that you were great at handling trademark disputes but have no data to show for it.

Keep it simple

Your experience points might feel like your chance to share lots of info about how well-qualified you are. But you'll need to be strategic here! Provide brief context around trademark cases won, patents you oversaw, legal documents and agreements drafts, etc., and the measurable difference made.

Be concise and active

Check your resume for fluff and filler, as well as active language. It's easy to get swept up in legalese, but your resume isn't the place for it.

Make your resume a reflection of the job

Go back and reread the job description, and keep an eye out for any key case specializations or profession-specific skills (like legal research or client advocacy) that you can speak to in each resume.
What else should I include?
Always include your Bar Association certification for your state with any other relevant courses or certs you've earned! Anything you've achieved that boosts your credibility in trademark law should be considered for your resume.
Many of our Word resume templates, including our one for law roles, include a place just for certifications.
Can I use colors to stand out?
You can certainly use a pop of color as your own trademark to visually stand out as recruiters sift through the piles on their desks, but don't go overboard. Attorneys must come across as extremely professional, and distracting colors can easily undermine that.
How can I make my experiences more engaging?
Use different contexts for each bullet point to make your experiences and achievements more interesting! Use a few words to tell why you surpassed those milestones in the first place.
Were you overseeing patent protection? Representing clients before a judge? Managing trademark infringement cases?