As a civil litigation attorney, you handle disputes of all kinds that fall into the civil category. You represent clients, draft their claims and motions, and determine which strategies that will benefit clients the most during each stage of their case.
But you might still have some questions about how to draft your resume. How long should it be, and how do you showcase your analytical and problem-solving skills?
We can answer these questions and more, so don't worry! Take a look at these three resume samples and time-tested advice so that you can hit the ground running with your next civil dispute.
---
Civil Litigation Attorney Resume
---
Modern Civil Litigation Attorney Resume
---
Professional Civil Litigation Attorney Resume
Related resume examples
---
What Matters Most: Your Skills & Work History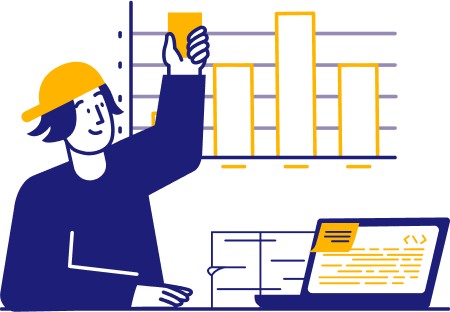 It's time to show recruiters that you're equipped with everything it takes to win—both in and outside the courtroom. You might handle cases in a variety of areas, but most civil litigation attorneys specialize in a particular area or two.
If you specialize in medical malpractice, divorce, personal injury, or real estate disputes, use your skills to reflect that. Be specific about your skills: Don't say something generic like "communication" when you could say something more unique like "conflict resolution" or "negotiation".
You'll want to be very specific about your technical abilities, too. Check out these examples of skills that hone in on qualities you might want to reflect in your own resume:
9 most popular civil litigation attorney skills
Travel Law
Client Management
Conflict Resolution
Negotiation
Tort Law
MS Word
MS PowerPoint
Google Workspace
Filevine
Sample civil litigation attorney work experience bullet points
Your skills are extremely important, but you'll need to show recruiters how you put them into practice to really leave a lasting impression. They don't have long to spend looking at your resume, so think of your best trial and strategy examples.
What makes an experience point great? Well, recruiters want to see what you did and how you did it. And, most of all, they want to see that you've done a great job at achieving successful, measurable results.
So, how do you make your examples standout and impressive? Metrics! When you measure your impact with quantifiable data like dollar amounts and percentages, you paint a more accurate and credible picture of your qualifications.
Here are a few examples:
Implemented creative strategies for collecting $53M in deficiency judgments on behalf of clients
Oversaw civil litigation practices with 147+ cases including premises liability, employment law, and breach of contract valued at $72M
Negotiated 253 personal injury settlements with insurance adjusters directly, saving $314M for clients
Managed 186 foreclosure files, exceeding billing goals by 7%
Consulted on 23 cases involving breach of contract and personal injury worth over $461M
Top 5 Tips For Your Civil Litigation Attorney Resume
Stick with one page

No matter how many fascinating cases you've solved or conflicts you've smoothed over, you still need to keep your resume to one page or less. Many recruiters won't even get to a two-page resume!

Show your specialization

Again: Civil litigation attorneys can cover a broad variety of practices, so make sure you demonstrate your niche. Where do your specializations fall—landlord/tenant disputes? Product liability? Construction liability and code compliance?

Readability is top priority

Check any fonts or (minimal!) color usage on your resume to make sure everything's extremely easy to read. Recruiters need to be able to skim your resume quickly, and you want to look as professional and polished as you do in the courtroom.

Leverage your cover letter

Your cover letter is the ideal place for you to give some more detailed examples and background for your qualifications, and you don't want to repeat any resume points . . . So if you're struggling to stay under one page, save extra settlement stories for the cover letter!

Vary your context

Context is a great way to add some variety to your resume's experience section. Give just a small bit of background for why you achieved what you did: Each improvement percentage and dollar saved will look way nicer beside a collection strategy or surpassed billing goal.
How can I stand out?
Customizing your resume for each job application is a great way to catch a recruiter's eye. If you revisit the job description and reflect key phrases or vision statements in your resume (think "civil rights" or "intellectual property"), you'll be way more memorable.
What template works best?
That depends on your individual qualifications. If your skills, Juris Doctorate, and potential certification sections are full enough to warrant their own column, let them have it! Just make sure your actual litigation experience gets some limelight, too.
How do I know my metrics are good?
A great metric provides a measurement of your end results and how they left a positive impact. That could be the number of cases you resolved within an impressive time frame, savings in dollar amounts, or case resolution success rates.