No matter how much you might have loved your time spent in a teaching role, sometimes it's time to switch things up! You're ready to seek a role in another field entirely: And you know your abilities to document, plan, assess, engage, and mentor will carry over nicely.
But how do you translate your skills on your resume? How do you show that your classroom experiences make you an excellent candidate for a totally different role?
Luckily, we've spent years helping teachers like you find new work environments to thrive in. Take a look at these three teacher career change resume templates and tips to get started!
---
Teacher Career Change Resume
---
Professional Teacher Career Change Resume
---
Formal Teacher Career Change Resume
Related resume examples
---
What Matters Most: Your Skills & Professional Experience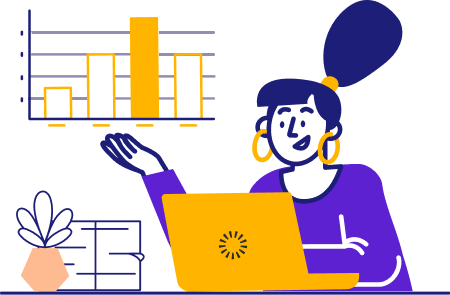 Your skills section might seem a bit confusing at first if you're switching careers—do you list skills related to your old job, or the new one? Well, it's a bit of both! You want to prove that you've mastered the general essentials of teaching as they apply to the career you're switching to.
Recruiters want to see skills that relate directly to the role you're applying for, so avoid including subject-specific points from your previous role unless they overlap with the new job's description. If you're aiming to work in software development, don't emphasize English teaching skills!
And ensure that you're as specific as possible, especially with your soft skills and software tools. Name your favorite programs, and spell out exactly how you're good at interacting with others.
Check out these examples:
9 most popular teacher career change skills
Problem-solving
Project Planning
Data Presentation
Python
SQL
MS Excel/PowerPoint
MongoDB
Java
Linux
Sample teacher career change work experience bullet points
Now that you've told recruiters how you've taught and helped students, it's time to cite examples of the times you've fostered a successful group environment in the past! Think of ways your past teaching accomplishments can suggest future achievements in different settings.
If you use to teach history and are pursuing a career change to become a real estate agent, think of experience examples that feature things like lesson adjustments (which are parallel to customizing lease agreements). Or think of things more technically and share stories about how you helped others overcome obstacles.
No matter what you've taught or helped your students achieve, you'll need to give recruiters some solid metrics for your success! Use quantifiable data to back your claims—especially if you have satisfaction or engagement rates that would transfer well to other jobs.
Here are some good examples:
Created and taught a refresher course for standardized testing to 28 students, 92% of which passed
Established an after-school club with honors students to develop apps using Python to enhance students' learning experience and provide tutoring that resulted in an 11% increase in engagement
Worked with physics instructor to develop lesson plans, curriculum, and assignments for a first-year program for 31 students, resulting in a grade average of B+
Created tests, quizzes, homework packets, and in-class activities to teach objectives, re-teaching lessons to ensure that a student passing rate of 94% or more
Top 5 Tips for Your Teacher Career Change Resume
More on transferable metrics:

Remember: Just because your focus should be on the career you're aiming for doesn't mean you can't include great points from previous class experiences! Things that carry over well across fields include test score increases, student engagement percentages, and feedback ratings. These show your ability to foster individual and group success.

Use a super-organized template

Any of our templates will help you make your qualifying teaching experiences look good, but pick whichever one makes the big picture look downright great! Make sure each section is clear, with a good hierarchy in your resume layout so that recruiters have an easy time skimming over what qualifies you for your new role.

Weigh your objective

A career switch is a great time to utilize a handy resume objective! Just make sure your objective statement is concise and packed with new, valuable information about your personal selling points. Focus on stepping into your new job, and avoid listing teaching-related points that you're planning to address later.

Show off your technical skills

Even if many of your experience points naturally relate to your previous area of expertise in the classroom, your skills section can include software and interpersonal abilities that speak more to your qualification for the new role. Showcase any instances when you utilized objective, technical skills behind-the-scenes in your previous job, too!

Use compelling metrics

Switch up your metrics to keep things interesting and show how well-rounded your abilities are. Whenever possible, tie them in with the new job role you're applying for through context or relevant backstory, like tutoring classes you led or group projects that involved specific programs.
What about professional recommendations?
Letters of recommendation would absolutely be helpful in your situation! A few professional reference letters can help bridge the gap between your history as a teacher and where you hope to work next by testifying to your transferable abilities.
How long should my teacher career change resume be?
Stick with one page and one page only! Anything on page two is unlikely to get through anyway—recruiters really prefer short resumes that are quick to read through. And concision shows your ability to adapt smoothly during your transition to a totally new career.
What should my resume look like?
You want your resume to look modern, clean, and professional. If you want to use a little bit of color as a highlight here and there, go for it, but avoid anything that distracts from what makes you perfect for the new job. Use sleek fonts for readability, too!