Oh, the design models you've created, the teams you've led, and the homes you've beautified! You've been sharing your interior design greatness for a while now by handling everything from fresh design ideas to the contractor negotiations that make them happen.
But how do you make your resume look as polished as the designs that make your clients fall in love with their homes all over again?
We've got this covered! After helping interior designers like you for years, we've put together three Senior Interior Design resume templates and some useful resume tips to help you build your next career move.
---
Senior Interior Design Resume
---
Formal Senior Interior Design Resume
---
Elegant Senior Interior Design Resume
Related resume examples
---
What Matters Most: Your Skills & Work History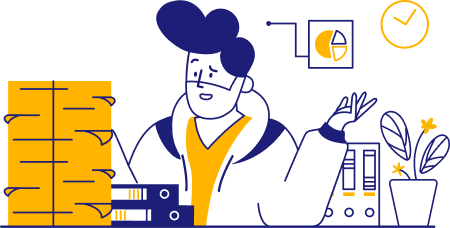 You've been working in interior design for long enough now that recruiters want to see you go beyond the basics in your resume skills section. Of course you know how to sketch and work with your design teammates—but what about all your next-level knowledge?
We mean stuff that specifically relates to your field, like contractor and vendor negotiations, team project planning, and budget management. What exactly do you do to help your team of interior designers thrill each customer with a gorgeous home?
Be specific about everything! Do you use CAD or LiveHome 3D? Are you incredible at contracts, product coordination, or client consultations?
9 top senior interior design skills
Design Planning
Delegation
Contractor Relations
Negotiation
AutoCAD
SketchUp
Visualization
Client Consultation
Model Presentation
Sample senior interior design work experience bullet points
Since you've achieved seniority within the interior design industry, your skills are guaranteed to impress—but recruiters are eager for you to impress them further with examples of your aptitude! What success stories can you tell to demonstrate that you've made the most of your professional history?
Your experience section is for sharing your greatest interior design achievements. How did you increase client retention? When did your innovative ideas save space and make the most of client budgets?
Don't forget to provide the numbers for those points, too! Recruiters need metrics for your success to fully appreciate your impact, so give them quantifiable data like dollar savings and satisfaction rate increases.
Here are a few examples:
Coordinated with senior interior designers and product architects, improving communication and meeting project deadlines 97% of the time
Maintained a strictly optimized budget for projects and ensured on-time completion without compromising quality, saving client company over $75.3K over tenure
Earned 4.8-star feedback from existing clients and a 4.7-star rating on HomeAdvisor
Attracted an 11% client increase after winning Best Home Design Award, generating an additional $2.38M in yearly profits
Top 5 Tips for Your Senior Interior Design Resume
Skills and experiences have different angles

Use your resume skills section to focus more on the technical aspects of what you can do—think of them as the original building blocks for your interior design achievements. Arc past them in your experience section to efficiently describe the far-reaching results of what you accomplished!

Demonstrate leadership

While your writing tone should mirror the job description's, always preserve an element of confidence and leadership. Show expertise by referencing examples of how you've spearheaded design projects and mentored other interior designers.

Show advancement, too!

Recruiters want to see that a senior-level pro like you has grown and made the most of their experiences in interior design. Show a clear trend of growth throughout your career by listing simpler accomplishments first and listing more complex milestones as you get more recent.

Reach beyond your team

Most recruiters looking to hire someone for a senior role want to see a strong ability to communicate externally: Share examples of how you reached out to expand your client base, sought out beneficial vendor relationships, and saved time by communicating well with contractors.

Don't forget that cover letter!

You've got enough experience by now that you could make an awesome cover letter with it—and you should! Just remember to never repeat things from your resume. Your cover letter should add fresh value and impress all on its own.
Summary or objective?
At your level, you'll probably need a resume summary! Just like your cover letter, your summary should only present fresh qualifying details about your expertise and most outstanding achievements.
How do I stand out even more?
We mentioned matching the job description's tone before, but you can do even more to stand out to potential employers! Read through each job ad for ATS keywords or brand-related terms to echo, like "subcontractors," "industry trends," and "maximum quality."
Do I still need to mention my education . . .?
Yes: Always include your Bachelor of Arts in Interior Design, or any degree you have in a related field like architecture. And don't leave out additional certifications like a National Council for Interior Design Qualification (NCIDQ).