Paint colors, upholstery, crown molding, carpets, furniture arrangements, and more! You're super excited to break into interior design, and you provide plenty of assistance for your team while you learn within your entry-level role.
But while you might feel totally confident in your ability to help clients perfect the design of their kitchens and living rooms, you might not feel so sure about your resume.
But don't worry. We've got plenty of time-tested resume tips and advice, as well as what you should include on your resume, plus three entry-level interior design resume templates to get you started!
---
Entry-Level Interior Design Resume
---
Modern Entry-Level Interior Design Resume
---
Professional Entry-Level Interior Design Resume
Related resume examples
---
What Matters Most: Your Skills & Job Experience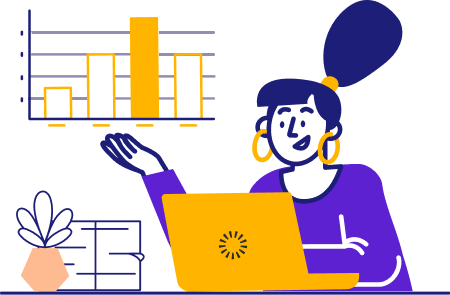 So, you've got a lot to cover as an entry-level interior designer! How do you use clients' desires to come up with new ideas alongside your design team? What programs can you use to share your awesome ideas with your clients?
Be specific about this stuff: Don't say "design" if you mean sketching and vectorworks. And name programs like CAD and SmartDraw to demonstrate your attention to detail.
The programs and soft skills you list should all relate directly to the interior design profession. And if your role heavily utilizes something super versatile (like MS Excel for design budgeting), you can present them with more unique context in your experience section.
9 best entry-level interior design skills
Adaptability
Spatial Reasoning
Sketching
Vector Graphics
AutoCAD
Planner 5D
Google Calendar
Client Records
Budgeting
Sample entry-level interior design work experience bullet points
Your skills are like the floor plan for your qualifying information, and now it's time to fill the room! Recruiters want to know how you've used your skills to build successful outcomes that relate to your promise as an interior designer.
In an entry-level role, you may need to reach back to job roles that don't relate to interior design for experience points. That's okay! Customer satisfaction is customer satisfaction, after all, whether you provided excellent service in a studio or a restaurant.
The key to giving your experience points a real punch is metrics. Provide quantifiable data like satisfaction rates, customer retention increases, and budget savings via dollar amounts.
Here's what we're talking about:
Answered 50-60 calls per day, taking messages and answering clients' questions, reducing hold times by an average of 4 hours per week
Confirmed and processed client payments on time and followed up on late payments, reducing non-payments by 23%
Scheduled appointments with prospective clients to discuss their design needs and present their requirements to senior designers, expanding client base by 8%
Communicated efficiently with contractors, homeowners, builders, and design clients to increase company profits by 2% year-over-year
Top 5 Tips for Your Entry-Level Interior Design Resume
Keep your layout clean

It's critical that you streamline the layout of your resume just as you'd optimize the floor plan in a room. Recruiters need to be able to navigate your best qualifying points and professional history with ease!

Don't get too colorful

It's easy to get swept up in making things look beautiful when you're into interior design, but opt for a more understated look when building your resume. Readability comes before creative color or font choices!

Keep that objective fresh

If you're switching over to an entry-level interior design role, a resume objective can help you hook a recruiter with some details on why you're a great hire. The key is to ensure that you aren't repeating any points from elsewhere on your resume!

The letter's got you covered

No, really: A cover letter can make all the difference for entry-level applicants. Including one shows that you're enthusiastic about progressing within your field, and it gives you the perfect opportunity to expand on qualifications that may not format well for your resume.

Show off those certifications

If you have an eye-catching or highly relevant degree, like a Bachelor's in Interior Design, you should absolutely give it a prominent place on your page. But don't forget to include things like your NCIDQ Certification!
Should I mention the company?
Yes: It's a great idea to name the interior design company you're applying to and give a few quick snippets of info about why you want to work there alongside what you can offer them. (Your resume objective statement is a great place for this!)
Do I need references?
While you may not need them, a couple of professional references can really strengthen your qualification for an entry-level interior design position. When people vouch for your dedication, skill, and willingness to learn, you'll seem way more credible!
How much space do I have on my resume?
Only one page—and yes, that's a hard limit! Recruiters can only allot several seconds on average to that initial resume read-through, so you need to deliver information fast.