You're an expert in business development with a long list of achievements under your belt. From buying properties and achieving a high ROI, to successfully outclassing the competition in a highly competitive field, you're always at the top of your game.
Applying for a CEO-level position means you need a resume that holds up well even under the most discerning sets of eyes.
We know what it takes to effectively express your abilities and past experience. Our real estate CEO resume templates, complete with a set of useful resume tips, will help you craft a worthy application.
---
Real Estate CEO Resume
---
Elegant Real Estate CEO Resume
---
Clean Real Estate CEO Resume
Related resume examples
---
What Matters Most: Your Knowledge of Real Estate & Executive Leadership Experience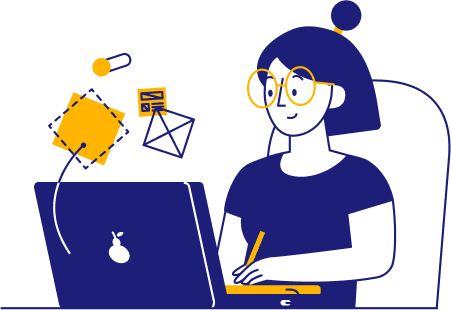 Real estate is notorious for being one of the most cutthroat industries in the world, and yet, you thrive in it. You know just about everything there is to know about property management and building relationships with key investors.
At this stage in your career, your resume needs to accurately reflect your diverse skill set. Emphasize the things that make you an outstanding leader with a strong grasp of business and today's financial landscape.
As a CEO, it's equally important to underscore your ability to manage the company as a whole. This includes hiring, making executive-level decisions, and negotiating contracts that lead to an increase in market share.
Don't forget to throw in some of the most commonly used tools in real estate, such as Yardi Voyager or Argus Enterprise.
9 best real estate CEO skills
Financial Planning
Investor Relations
Real Estate Laws
Regulatory Compliance
Yardi Voyager
Market Analysis
Portfolio Management
Risk Management
Contract Negotiation
Sample real estate CEO work experience bullet points
Proving your success as a CEO means sharing some of the most significant achievements of the teams and companies you've led in the past. Rely on hard numbers to show that you're an effective leader who managed to overcome all kinds of obstacles.
This can be something like maintaining the number of staff during an economic downturn or managing to achieve a positive ROI despite it being a poor year for the real estate market.
Most importantly, talk about the way your executive leadership resulted in financial gains for the company, and back it up with measurable outcomes. Saying that you strategically grew the company portfolio by 47% over 10 years is a lot more effective than settling for something along the lines of "maintained company finances."
Here's how to showcase your past experience:
Evaluated new properties, and invested in 20 to 30 properties per year, seeing an average ROI of 62%
Coordinated the negotiation for over 40 property deals per year, closing $15M worth of deals in 2022, which was an 18% increase from 2021
Led a team of 100+ employees across 8 departments, spearheading the switch to Lean methodology and increasing team productivity by 14% over 3 months
Directed successful acquisition of a competing business, retaining 91% of its employees and increasing overall market share by 11%
Top 5 Tips for Your Real Estate CEO Resume
Underscore your leadership

Mention the size of your board of directors, the departments you led, and the overall number of staff. Follow up by showing what these teams were able to achieve under your command, be it an increase in client retention or pure profits.

Show your in-depth knowledge of real estate

Discuss your ability to predict trends, navigate complex property laws, and negotiate lucrative deals. If the company specializes in a particular area of real estate, such as property development, zone in on those aspects in your resume.

Highlight constant growth

As a CEO, one of your main roles is strengthening the business and building up its market share. Fill your resume with examples of growth, such as by mentioning expanding employee count by 39% over 3 years.

Share your vision

Applying to an established company means that your vision as the CEO needs to closely align with its current values. Make some mentions of this throughout your resume and cover letter. For example, if the company is looking to expand into residential sales, highlight your experience in that regard.

Demonstrate your interpersonal skills

Talk about instances where your skills in strategic negotiation with real estate brokers landed a contract that greatly increased market share, or about the way your financial acumen helped you convince the board of directors to make a risky move that improved portfolio size by 24%.
How long should my resume be?
If you have over 10 years of relevant experience, your resume can hit two pages—but it's generally better to fit everything onto a single page. Emphasize your most recent executive-level roles and skills.
Do I need to include any certifications?
It's a good idea to list extra certifications alongside your degree in business, finance, real estate, or a related field. This can include the CPM and the CCIM designation.
Should I include a cover letter?
Absolutely! Use a cover letter to expand on the work experience bullet points from your resume and explain how you were able to lead your past teams to success.