As a nonprofit CEO, you're steering a ship that has one goal—helping a cause that's important to you and the people who work under your leadership.
Aiming for the very top of the ladder in your career means that you need to put your best foot forward. Do you know what it takes to craft an effective CEO resume? We do, and we're here to make it easier for you.
With our nonprofit CEO resume templates and useful resume tips, you can prepare a resume that accurately describes your mastery of leading an organization. Here's how to make your abilities shine.
---
Nonprofit CEO Resume
---
Modern Nonprofit CEO Resume
---
Professional Nonprofit CEO Resume
Related resume examples
---
What Matters Most: Your Leadership Skills & Nonprofit Experience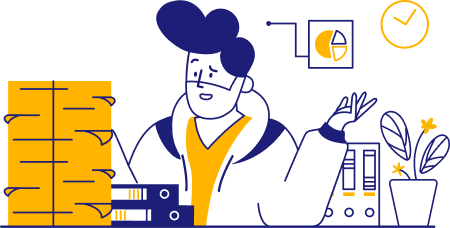 Leading a nonprofit is a taxing job. You need to be an excellent leader, a proven strategist, and a business-savvy expert with a profound sense of empathy.
That alone is a lot, but it's only really the tip of the iceberg—a lot more goes into successfully running a nonprofit, from an intimate understanding of grant writing to a knack for public speaking.
Hiring for a CEO-level position means your resume is likely to be seen by the board of directors who will later work with you closely. As such, it's important to be concise and specific when you list your skills.
Emphasize your knowledge of finances, analytics, and nonprofit work as a whole, including fundraising and volunteer coordination. You will later elaborate on these keywords in the "work experience" section.
9 best nonprofit CEO skills
Fundraising Techniques
Microsoft Office
Financial Management
Donor Relations
Program Evaluation
Raiser's Edge
DonorPerfect
Salesforce
Strategic Planning
Sample nonprofit CEO work experience bullet points
No matter the scope of your nonprofit, your strategic fundraising skills and the ability to connect with key stakeholders result in successful donation efforts.
Elaborate on the transformative impacts and changes you implemented in your previous roles. The best way to do this is to circle back to the skills you listed and back them up with quantifiable metrics.
Include some of your major victories, such as spearheading a fundraising campaign that gathered $50,000 in donations. Make mentions of departments you've led and partners you've successfully negotiated with to reduce costs, too.
Here's how to highlight your greatest achievements:
Oversaw financial operations, including budgetary processes, and ensured that sound financial controls were in place to come within budget 92% of the time
Leveraged Salesforce and social media platforms to lead a team of 50+, successfully growing the donor base by 30% over two years through targeted outreach campaigns and donor engagement strategies
Organized 6 major fundraising events in 2022, including in-person and online drives, raising over $1M in total
Re-negotiated contracts with strategic vendors, reducing overhead costs by 14% and obtaining in-kind donations from 9 partners
Top 5 Tips for Your Nonprofit CEO Resume
Show that you care about the mission

Working for a nonprofit is still a job, but it's also a passion project. To prove that you're the right candidate for the job, fill your resume and cover letter with mentions of how you connect to the nonprofit's overarching mission and the personal meaning it has for you.

Pick the right things to emphasize

The day-to-day of a nonprofit CEO varies depending on the size and the scope of the organization. You may have a hands-on role and report to a board of directors, or you may be the one in charge of the whole organization. Read the job description carefully and adjust your achievements based on what it asks for.

Express your knowledge of local regulations

Knowing how to obtain grants, governmental or otherwise, is crucial in this role. If you've ever leveraged your knowledge of local regulations or used software like Grants.gov to secure an important grant, highlight it in your resume.

Showcase your organizational leadership

As a nonprofit CEO, you might be working with dozens of people across multiple departments. Show your leadership skills by talking about hiring people, finding volunteers, or introducing new methodologies like Lean Six Sigma to increase project efficiency.

Display your financial acumen

Discuss budget management, such as finding ways to reduce monthly spending on office supplies, or your knowledge of financial reporting to prove that you can make sound budget decisions.
How long should my resume be?
Applying for a CEO-level position is one of those rare instances where your resume can be longer than one page. However, if you can manage to fit all of it onto a single page, that's even better.
Should I include a career summary?
A career summary can be a helpful addition that immediately lets the reader know what you've done so far and how much you care about making an impact at your future job. Make sure to fully tailor this section to match the company.
How to express my ability to form strategic partnerships?
Talk about situations where your skills in negotiation, networking, and strategic planning helped you make important connections. This can mean something like successfully negotiating with a company to obtain free laptops to help underprivileged students.