You're well-versed in the ins and outs of property law, and that helps you effortlessly navigate real estate contracts and disputes. Your expertise and eye for detail ensure your clients always receive the best deals and protection.
You know all about property titles and you're a strong negotiator, but do you know how to sum up your complex skill set in a one-page resume? Don't worry—we do.
Our tried-and-tested real estate attorney resume examples and expert resume tips helped countless professionals in the industry land great jobs. Check them out and learn how to score yours!
---
Real Estate Attorney Resume
---
Formal Real Estate Attorney Resume
---
Elegant Real Estate Attorney Resume
Related resume examples
---
What Matters Most: Your Knowledge of Property Law & Relevant Experience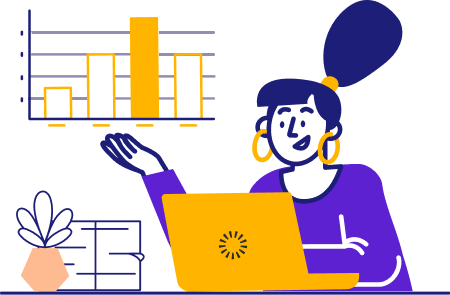 You already possess a set of skills that's highly valuable in the position of a real estate attorney. For starters, you have a deep understanding of drafting and reviewing contracts, and that's paired with a thorough knowledge of local property laws and regulations.
Using tools like Westlaw and Clio, you're always one step ahead with legal research and practice management. Moreover, you're an expert when it comes to zoning law and the finer points of title insurance.
Use this part of your resume to really zone in on those hard skills and show off your expertise. Discuss things like your understanding of permits, your proficiency with TitleExpress, and your regulatory knowledge.
9 best real estate attorney skills
Contract Drafting
Title Examination
Property Law
Regulatory Compliance
LexisNexis
Clio
SoftPro
TitleExpress
Zoho CRM
Sample real estate attorney work experience bullet points
From meeting with clients to discuss cases to drafting and reviewing documents, you've got your hands full on a daily basis. However, to make your resume stand out, focus on your achievements rather than just talking about your daily responsibilities.
To make your resume stand out even more, emphasize your accomplishments by including concrete metrics and figures demonstrating your impact.
For instance, emphasize the sheer volume of property contracts you reviewed and drafted or your high compliance rates with local laws. To reinforce your job skills, mention how you leveraged tools like Zoho CRM to proactively advise clients and reduce dispute occurrences.
Here are a few examples of using quantifiable metrics:
Managed a high-volume caseload of 60+ monthly real estate transactions, increasing overall revenue by 34% for the firm
Leveraged NetDocuments record management system to reduce document retrieval time by 42%
Implemented Clip for legal practice management, improving case handling efficiency by 24%
Advised 80+ clients on property tax savings, averting over $2M in excess payments using updated zoning knowledge
Top 5 Tips for Your Real Estate Attorney Resume
Dive into your regulatory expertise

Describe your thorough understanding of real estate laws and regulations. You can do this by talking about times when you ensured high compliance rates with zoning laws, environmental regulations, or other legal requirements when drawing up contracts.

Showcase your legal research and drafting skills

Legal research and drafting contracts are central to your role, so showing your prowess in these areas is important. Highlight instances where you were able to protect clients, minimize risks, or avert expenses.

Highlight your certifications

If you have any professional accreditations or certs related to real estate law, such as an American Bar Association's Section on Real Property, Trust, and Estate Law membership, highlight them in your resume. Credentials other than your bar association certification typically aren't required, but they help demonstrate your commitment to real estate law.

Emphasize effective negotiation

Show off your ability to negotiate great deals for your clients and bring transactions to successful closes. Mention examples of your negotiation strategies and the favorable outcomes they led to, including quantifiable metrics where possible.

Spotlight your collaboration

Dive into your work experience collaborating with other legal professionals, such as paralegals, support staff, or other attorneys. Highlight your ability to work well in a team to achieve common goals and provide stand-out legal services, and remember to underscore the impact of your team's work with metrics where possible.
How long should my resume be?
Unless you have over ten years of work experience as a real estate attorney, it's best to keep your resume brief and to the point, making sure it fits onto a single page. If you're transitioning from a different legal field, prioritize listing the roles that showcase your strengths as an attorney and any that indicate your interest in real estate law.
What should I talk about in my cover letter?
Think of your cover letter as an opportunity to elaborate on your job skills, work experience, and specialization in real estate law. Dive into the challenges you faced while working toward your achievements, and mention how you applied your skills to tackle them.
How can I show my effective client relationship management?
Highlight the strong, lasting relationships with clients you've built, which led to repeat business and referrals. For added impact, include metrics such as client retention rates or client satisfaction scores.