How are you putting that psychology degree to use: Mental health counselor? School counselor? No matter what your role is, you're there to provide a listening ear and educated, well-backed responses to help guide your patients in the right direction.
But are you confident that your psychology resume template will help cover the requirements of the specific role you seek?
Take a deep breath! We've been helping people in psychology-related fields for years. We have three psychology resume examples ready to prepare you for your job hunt.
---
Psychology Resume
Why this resume works
If you've practiced psychology in a clinical capacity, you're likely adept at technical research. But you also must have a doctoral degree.

Since many roles require a Doctor of Psychology to be considered, present your impressive education prominently below your name on your psychology resume.
---
Counselor Resume
Why this resume works
Not every psychologist is trained in talk therapy. But as a counselor, that's your strength. Show a clear career progression in counseling to evidence a consistent interest in this area of the field.

Building that history will bolster your counselor resume by revealing your passion and skill for mental healthcare.
---
School Counselor Resume
Why this resume works
Counseling students involves navigating mental health challenges prevalent within school walls. That's why a school counselor resume that reveals a string of placements in academic institutions goes a long way toward being hired—it shows you're uniquely experienced in supporting a student population.

Emphasize how you helped students work through common adolescent struggles to further build your case as a trained school counselor.
Related resume examples
---
Tailor Your Psychology Resume to the Job Description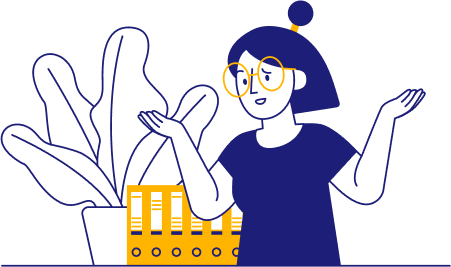 It's time to let your psychology skills shine! Recruiters want to know how familiar you are with common digital programs, methods, and soft skills that are core to your profession . . . and to their particular open position.
Revisit the job description for the organization you've got your eye on, and look for keywords like "student counseling appointments" or "exposure therapy." Write down whichever traits you have that overlap with that particular job opening.
Be specific about your skills to demonstrate which psychology niche you work in. Mention abilities specifically connected to your niche alongside the universal must-haves.
Need some starter ideas?
15 popular psychology skills
Headspace
TherapyNotes
SurveyMonkey
Google Classroom
Skill Five
MS Excel
MS PowerPoint
Zoom
PowerSchool
Skill Ten
Group Counseling
Active Listening
Patient Assessment
Google Teams
Goal Organization

Your psychology work experience bullet points
Now, while it's important for you to revisit the job description frequently for ideas, make sure you don't just repeat things back to the recruiter! Strive to leverage your own psychology experiences whenever possible, since they're what make you a standout candidate.
Use active verbs and language to show your enthusiasm for the position. An energetic tone will carry your achievements far, and you'll be memorable for having great personal traits that mesh beautifully with psychology.
You also need to substantiate your claims to fame with metrics! You can enhance your credibility by including quantifiable measurements of your success, like wellness ratings, improvement percentages, and improved client satisfaction feedback.
Have your personal ratings as a counselor gone up during the past year? Say so!
Did well-being percentages climb as a result of your insightful outreach program?
Reduced instances of crises in your area of expertise demonstrate your efficacy.
Improved efficiency rates can also show your ability to streamline teamwork.
See what we mean?
Provided individual counseling services to 184 students, resulting in a 26% improvement in overall wellbeing
Conducted 42 group counseling sessions addressing bullying and stress, receiving an average group satisfaction rating of 4.7 out of 5 from student participants
Assisted clients in completing Sokanu assessments, facilitating 47% quicker completion of mental health evaluations
Ran virtual counseling sessions over BetterHelp under the supervision of licensed counselors, earning an average client satisfaction rating of 4.6 out of 5
Utilized SPSS to analyze client data and improve treatment efficacy evaluations by 67%
9 active verbs to start your psychology work experience bullet points
Utilized
Assisted
Organized
Led
Provided
Conducted
Completed
Guided
Administered
3 Tips for Writing a Psychology Resume if You're Low On Experience
Think creatively about relevance

Just because a previous job wasn't related to psychology doesn't mean it can't add to your qualifications now! If you've exhibited patience and empathy in past roles, like customer assistance, you can translate these experience points for your psychology resume.

Try a resume objective

If you write a career objective for your psychology resume, you can fill in some of those "gaps" that come with limited experience. Briefly describe why you're a good fit for the job, and remember not to repeat yourself later!

Include internships and academic projects

If you're looking to round off your resume, consider whether you completed any internships, classes, or even college group projects related to psychology.
3 Tips for Writing a Psychology Resume if You've Got Some Experience Already
Try a summary instead

When you have plenty of diverse professional experiences, it can be helpful to tie everything together with a resume summary. Instead of stating your career goals, sum up a few shining traits and notable experiences that qualify you for a job in psychology.

Use reverse-chronological formatting

When you lay out your experience section, place your most recent experiences first. This will enable you to establish a clear growth trend throughout your career and wow the reader immediately.

Leave out unrelated jobs

If you have plenty of experiences in your professional history to choose from, stick to a few jobs and nix any that don't relate to psychology. Leave out any irrelevant jobs that don't reinforce your counseling abilities.
Should I include any certifications?
Oh, absolutely! If you have a Certified in Hospital Psychology (CHP) or Board Certified Specialist in School Psychology certificate, make sure you include a certifications section for them.
How do I keep my metrics interesting?
Many success metrics are calculated in percentages, sometimes resulting in a redundant-sounding list if you aren't careful! Try to use a variety of metrics by pulling in things like star ratings and keep your context fresh.
Which template should I use?
While any of our three resume templates can provide you with a great starting point, you may want to pick the one that makes your experience look the most impressive! But, if your skills are your strongest selling point, consider the layout that emphasizes those.