From video shooting and editing to conversion and uploading, you're ready to handle all aspects of photography/videography and capture the most compelling moments. You might also develop closed captioning and metadata for your work, polishing up documentary or commemorative pieces.
But, while you might breeze through wedding photoshoots or staff training videos, you may have questions about the length or format of your resume.
No worries! We've helped out with plenty of photographer/videographer resumes over the years, and our three resume templates will surely help you build momentum, too.
---
Photographer Videographer Resume
---
Formal Photographer Videographer Resume
---
Elegant Photographer Videographer Resume
Related resume examples
---
What Matters Most: Your Skills & Job Experience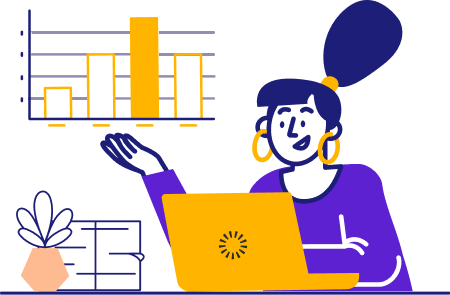 As a photographer videographer, your profession is based heavily on skill levels and technical abilities. At the same time, your soft skills and ability to make people feel comfortable in their environments are also invaluable since bright moods make the best shots!
Recruiters want to see that you have abilities that directly relate to your trade, like the ability to use post-production software and keep an eye out for mood-changing details in every frame. They also want to know where your niche falls in terms of set design and subject posing vs. retouching and final edits.
Make sure each skill you list is specific: Don't just say "editing software" when you can mention your top editing programs by name!
9 most popular photographer videographer skills
Adobe Photoshop
Adobe Lightworks
Attention to Detail
Lighting
Set Construction
Video Script Outlining
Closed Captioning
Product Shots
Event Photography
Sample photographer videographer work experience bullet points
Your job skills can say a lot, but that doesn't mean they should say it all! In fact, recruiters love examples of how your abilities have fostered success in the past by streamlining staff training or preserving the most gorgeous moments at each wedding.
Stay on track with your examples and make sure each one is highly relevant to your specialization within your field. Do you have a knack for interview videography? Are you more of a graduation photographer?
And make sure you include metrics for as many examples as you can! Did you increase website or store traffic with your excellent photography? If so, give percentages and satisfaction rates to quantify your accomplishments.
Here are some samples:
Ensured proper lighting, set design, and model posing in-studio and on location to produce images that improved total usable film by 12%
Managed equipment inventory, set preparation, wardrobe, and backdrops, reducing time-on-shoot by 34 minutes
Handled clerical duties like expense reporting and scheduling shoots to free up 8 hours weekly for other departments
Developed photography for marketing content, increasing website traffic by 36%
Top 5 Tips for Your Photographer Videographer Resume
Diversify your context

Don't let every bullet point to the same thing! If you've had many prom photoshoot experiences, switch up the context to demonstrate your niche while still showing versatility: Mention set and props, lighting, satisfaction rates, and more.

Streamline your examples

This one can be tough since so much goes into set prep and post-production, but you'll want to keep each example to just a line or two. Recruiters love quick, readable resumes!

Stay elegant

Speaking of readability, ensure your resume is as sleek and modern as your event photos by staying clear of any unusual fonts. And don't overuse colors, either! They can be as distracting as that stray water bottle you spotted and cleared away from the set last-minute.

Include your awards!

If you've gained any photography or videography awards in the past, go ahead and put them on your resume! Other qualifications like independent classes or workshops are great, too.

Consider your objective critically

Do you really need it? Resume objectives can be helpful when you need to break into a new field or just graduated with your Bachelor's in photography! Just avoid repeating anything from other resume sections while summing things up.
What template should I use?
Use whichever resume template puts your strongest accomplishments in the spotlight! We've got several. What's your best focal point—your education and skills, or your previous videography/photography experience?
How do I customize my resume?
Revisit the job description and look for themes like documentary films, instructional videos, maternity shoots, or corporate headshots that you align with. Tailor your resume accordingly!
How much room do I have?
You only have one page to work with, so arrange your resume as carefully as you'd arrange a photography set! Two-page resumes usually get tucked away unread, but you don't have to fill the page, either.