As an IT project manager, you have to navigate two worlds. You have to navigate the world of company leadership to understand goals. Then, you need to navigate the world of developers to hit those goals.
How do you balance both of these functions on your resume? That's where we come in.
Since starting BeamJobs, we've helped thousands of IT project managers land great jobs. These three IT project manager resume templates are designed as a starting point for you to build your resume.
---
IT Project Manager Resume
---
Professional IT Project Manager Resume
---
Modern IT Project Manager Resume
---
What Truly Matters: Your Technical Skills & Work Experience
If you're in information technology, what you have to be an expert in is right there in the name. Technology!
So, the first thing a recruiter is doing when looking at your IT project manager resume is looking for a reason to NOT give you an interview.
The quickest way to do this is to jump to your "skills" section. Here, they can easily see if you check the boxes of what they're looking for.
They're focusing on your technical skills. Believe us, they don't care whether or not you include buzzwords like "collaboration" here.
9 top IT project manager skills
Databases
HTML/ CSS
Javascript
Gantt charts
Scrum methodologies
Trello/ Jira
Microsoft Excel
Python
Github
Sample IT project manager work experience bullet points
As a project manager, at the end of the day, you are hired for your impact. More specifically, the impact of the projects you managed.
"Impact" here means strictly a number. You know the importance of KPIs to a business. Your resume, therefore needs to showcase that they are important to you.
How do you know whether a project is working? You measure performance to some capacity. Focus on those quantified outcomes here.
These don't have to just be revenue. They can be cost savings, errors reductions, efficiency improvements, anything you measure.
A few examples:
Oversaw the created an Android app to mirror the web application leading to $10M in incremental annual revenue
Took through all stages of the software development life cycle (SDLC) a project to reduce the number of network requests in the web app ultimately improving app speed by 16%
Managed a team of 4 data engineers to implement a solution that automatically annotated data to be used in machine learning models reducing manual labor costs by $1.3M
Worked closely with engineering leadership to breakdown, categorize, and streamline components of monthly AWS bill ultimately reducing unnecessary redundancies and saving $78,000 monthly
---
Top 5 Tips For Your IT Project Manager Resume
Be specific about your IT area of focus

Information technology means a lot of different things to a lot of different companies. If a recruiter doesn't know if you work in software or networking, for example, that's a bad sign. You want to make it seem like you're the perfect fit for their role and the best way to do that is through focus.

Impact > responsibilities

Let's look at an example. Instead of saying "worked with software engineers to deliver new international product" you might say "oversaw creation of international project that reached 500,000 users monthly." Specificity and metrics lend much more credibility.

Master of a few technical skills > general novice

Nothing screams, "I don't know what I'm doing" than including an exhaustive list of 10+ programming languages and frameworks. Instead, focus only on the programming languages you would be comfortable being interviewed on. You want to demonstrate mastery of a few skills.

Customize your projects for each job you apply to

It's more work, yes, but highly worth it. It doesn't have to be super time consuming. Just read the job description and note any projects you've completed that come to mind. Then, put that project at the top of that specific work experience.

Ditch the career objective/ summary

Most people (us included) write very generic, meaningless career objectives. Recruiters know this, so they've been trained to skip this section. You're much better served by using this free space to talk about more of your work experience successes.
How To Write an IT Project Manager Resume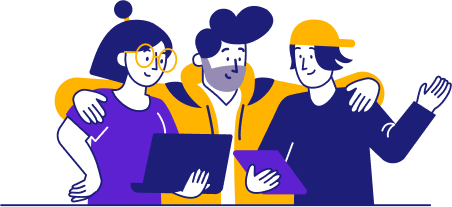 Pick out your most impactful jobs

As a PM working in IT, you've most likely got an impressive career leading you up to this point. Still, it's best to keep your resume to a single page, and in order to do that, be ready to pick out the most relevant jobs to talk about. Focus on high-level IT and project management roles, and order them in the reverse-chronological format to show recruiters what you've worked on most recently.

Get as technical as you like

Your job is all about technical abilities, and even your soft skills can be emphasized through various management methodologies, such as Agile or Scrum. When you fill out your skills, let the job description be your guide and zone in on the software and frameworks that are required before adding the usual go-to's, such as Jira or Git.

Lean into the data

You're no stranger to various KPIs and meeting project goals, so leverage that in your resume. Discuss the teams of engineers you've led, the budgets you've handled, and the successful deployment of various IT projects. Add metrics to quantify your impact and show that you're an effective manager as well as an IT professional.

Express your leadership

Show potential employers that you're a dedicated leader who contributes to finding, and then retaining, top talent in IT. Discuss things like performance reviews, implementing Agile methodology, or introducing daily stand-ups. Use active verbs to own these leadership wins, such as "led," "managed," or "directed."

Add some extra credentials

Pick out a professional resume template that lets you show off your hard-earned certifications. They'll help you cement your suitability for the role. A Project Management Professional (PMP) cert is an obvious pick, but there are also other useful certificates, such as the PRINCE2, Certified ScrumMaster (CSM), or the CompTIA Project+.
Do my certifications matter?
They matter less and less as you progress throughout your project management career. The real shining star as an experienced PM should be your work experience. Your certifications at this point will be a "nice to have."
How do I format my IT project manager resume?
Your north star is to format your resume so it's easy to read. Don't try to cram in as much information as possible. Remember, a human is on the receiving end here, so make their life as easy (and pleasant) as possible.
What goes in my cover letter?
Think of your resume work experience bullet points like a summary. Then, your cover letter is your chance to write the whole chapter. Give more context on the one to two most relevant projects to the IT PM role you're applying to.