You already know how to design schematics, negotiate contracts, and oversee project development from beginning to closeout: An adept problem-solver familiar with CAD-based programs, MS Suite, and more.
But how do you show that you know your stuff? What type of resume template will best demonstrate your qualifications or showcase the systematic knowledge and certifications you've worked so hard for?
Don't worry. With our professional resume examples, we've helped connect many critical thinkers like you with their dream jobs! Together, we'll look at three architectural project manager resume templates with tips you can use as a blueprint to get started.
---
Architectural Project Manager Resume
---
Formal Architectural Project Manager Resume
---
Elegant Architectural Project Manager Resume
Related resume examples
---
What Matters Most: Your Skills & Work History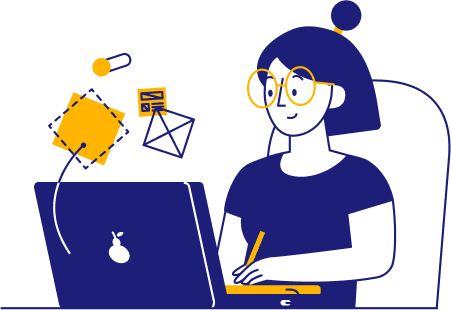 Recruiters work quickly, cutting right to the chase to see if you have experience that aligns with the architectural PM job and the skills to pull it off.
Make sure you keep your skills specific and highly relevant to your profession. Generic terms like "software systems" or "teamwork" don't belong on a stellar resume. Name exact software tools you use, like Monograph or Xledger.
To go a step further, tie your skills to professional applications in your work history. What have you used your abilities for?
Even though your skills section should be a bulleted list, any real-life uses that come to mind can later reinforce your experience section.
9 most popular architectural project manager skills
AutoCAD
Revit
Sketching
Vectorworks
Hand Drafting
Monograph
Word/Excel
Rhino
Xledger
Sample architectural project manager work experience bullet points
Unsure of what's next? The job description is your new best friend! Re-read the original job ad and look for keywords that could reference accomplishments or projects that are similar to things you've done already.
Once you've laid out the framework for your experience section, there's a crucial next step: To demonstrate your history as an awesome architectural project manager, include metrics.
Metrics show recruiters that you've left measurable impact within your field, elevating your credibility. Always use quantifiable data like KPIs that are relevant to your profession!
Here are a few samples:
Oversaw and planned development for a low-rise apartment complex, ultimately saving over $1.2M in costs
Maintained project files, including correspondence, drawings, and material samples for 60+ clients
Managed project team to fulfill client expectations and deadlines, reducing errors by 42%
Acted as the primary point of contact for all new clients resulting in over $25M in project spend
Top 5 Tips for Your Architectural Project Manager Resume
Balance your hard and soft skills

Tailor your ratio of hard to soft skills according to your profession. While an architectural project manager should know how to use specific software, they also leverage interpersonal skills through negotiations and contracts.

Highlight project ownership

Any project manager must demonstrate project ownership, but spin this to match your field with details from architectural projects. Mention details like project file management and cross-departmental correspondences to show that you personally saw everything through to closeout.

Spotlight relevant work experience

As you read the job description, emphasize projects relevant to what you read. It's easy to get lost in construction document specs and retention rates, but remember to work them into concrete examples!

Demonstrate your impact

We know we've already given you this resume tip, but it's worth committing to memory: Claims of greatness mean nothing without quantifiable proof and examples with metrics. Describe how many contracts you negotiated, simultaneous drafts you created, and the hours or dollars you saved.

Show career growth

Your work experience section is the place to show off your professional progress! As your work history becomes more recent, your KPIs, metrics, and project examples should get more complex, so choose the reverse-chronological order when formatting your resume.
Do I need to customize my resume?
Yes, but it probably won't take as much time as you think! Look through the job description for keywords like "GraphQL," "MEP systems," and any specific civil/site engineering regulations you'll need familiarity with. Work these into your experience and skills sections.
Is it essential for me to fill up my entire resume page?
No, you don't have to use the entire page! It's more important to limit yourself to one page than it is to fill it: Only add something if it provides value and new information, like an impressive milestone or metric.
What resume template should I use?
Your resume is a big deal, so pick a template that won't clash with your profession like the ones above—or try using a resume template for Google Docs. Architectural project managers should opt for organized formats that use highly readable fonts, understated colors, and plenty of breathable space to let the experience section shine. Avoid anything too flashy!