Technology is the backbone of modern businesses, and you're an expert at optimizing it for success. You ensure IT systems are executed, software is installed, and budgets are managed so companies can achieve their goals.
Is your technical skill set being presented effectively on your resume?
While you may know how to organize IT systems for success, fitting all that expertise onto a one-page resume can feel much harder. That's why we created our IT business analyst resume examples to provide you with an effective format to succeed in today's job market.
---
IT Business Analyst Resume
---
Professional IT Business Analyst Resume
---
Formal IT Business Analyst Resume
---
What Matters Most: Your IT Business Analyst Skills & Work Experience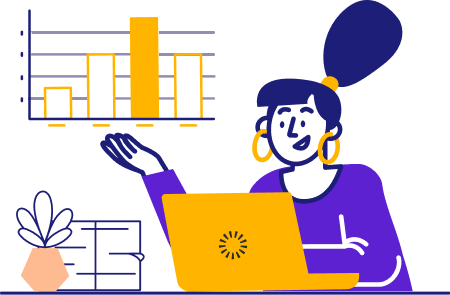 Every business will have different needs when hiring an analyst. For instance, some may want help with resource planning, while others want to streamline their IT service and repair structure. Therefore, choosing the right job skills for each position you apply to will be essential.
The best way to achieve a custom list of skills that stands out is by looking at each company's job description. That way, you can optimize accordingly whether they're looking for a Javascript expert or help with project lifecycle management.
Here are some popular IT business analyst skills in 2023.
9 popular IT business analyst skills
Stakeholder Relations
Data Analysis
Microsoft Excel
SQL
Java
HTML/CSS
Adobe Analytics
Budget Management
ServiceNow
Sample IT business analyst work experience bullet points
As an analyst, you use a lot of metrics on the job to make decisions, from equipment uptimes to service costs.
Similarly, hiring managers will also want to see some work achievements using numbers that show how you've succeeded in past jobs. For instance, you could explain how optimizing an application led to better consumer experience ratings.
You'll want to keep all these examples to short, one-sentence descriptions that make them easy for hiring managers to review. It's similar to giving simple instructions about a new server update you want to deploy to make it easy to implement.
Here are a few samples:
Created a Gantt chart to monitor 114 ongoing projects, increasing the visibility of resource utilization by 75%.
Implemented a new data security system using Barracuda, leading to zero major data losses for 15 months.
Compiled training materials on the safe use of company email systems for 980 company employees, reducing spam and phishing threats by 65%.
Developed a new data management structure in SQL that boosted data efficiency by 54%.
Top 5 Tips for Your IT Business Analyst Resume
Use reverse chronological formatting

Business IT needs constantly evolve with new technology and software being used on the job. Therefore, you should list your most recent experiences first to emphasize the most relevant skill set in aspects like systems management and using Adobe Analytics.

Emphasize the data

Your job as an IT business analyst is very results-driven. Each work experience example you list should contain a metric for what you achieved, like how you boosted data accessibility by 42% with a new Excel spreadsheet system you created.

Proofread for errors

Accuracy is a high priority for analysts. Just like the wrong code will lead to issues in your Javascript program, having grammatical errors on your resume will detract from its professionalism. You should always proofread before submitting it.

Action words make examples stand out

Want to emphasize the actionable ways you've improved IT systems? Use action words like "developed" or "optimized" in your examples. For instance, you could say you "optimized HTML code to fix three website errors that boosted user experience scores by 23%."

Keep it on one page

Just like you'd present your findings from a backend systems analysis concisely to company decision-makers to make key details stand out, you also want to keep your resume short and full of relevant details. It'll help emphasize your primary skills in SQL and data analysis.
How many previous jobs should I include on my resume?
Listing three or four jobs is optimal for IT business analyst resumes. Try to choose the most recent ones that use a relevant skill set in aspects like agile scrum or budget management.
Should I list my education?
Most IT business analyst jobs will require a bachelor's degree, so if you have one in computer science or a related field, you should include it. Your education will help showcase your well-rounded coding and data analytics skills.
Does my resume need to be custom for each job?
While you can use the same resume template for each IT business analyst job, you should customize the skills and examples you list for the skills each company is seeking. It'll help you stand out for different needs when one company uses Adobe Analytics, and another uses Google Analytics to manage website data.