You've achieved a lot in high school by maintaining good grades, participating in extracurricular activities, and showcasing excellent character traits.
But are you using a suitable resume template that will allow you to create a professional resume as you grow your academic and professional career and impress admissions committees and key decision-makers?
Since this may be the first resume you're creating, it's normal to feel confused about the process. Use our high school academic resume examples to effectively showcase your top skills and achievements.
---
High School Academic Resume
---
Formal High School Academic Resume
---
Elegant High School Academic Resume
Related resume examples
---
What Matters Most: Your High School Academic Skills & Work Experience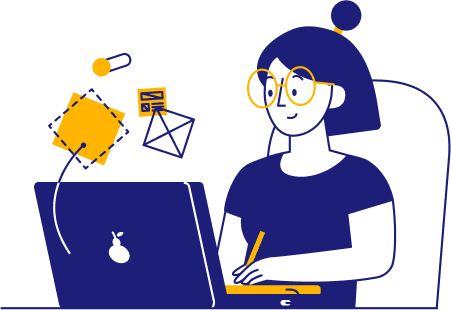 When applying to academic opportunities or internships, it's essential to list the right skills on your resume to showcase how you can use the knowledge gained from your studies.
Many high school students struggle to figure out where to start here, but you have many possibilities. Think about the skills necessary to prepare for a test, how extracurricular activities have contributed to your abilities, or anything you've gained from part-time work you've done.
Here are some top high school academic skills organizations look for on resumes.
9 top high school academic skills
Leadership
Customer Service
Microsoft Office
Multitasking
Time Management
Social media
Electronic Filing
Event Setup
Inventory
Sample high school academic work experience bullet points
You may include a wealth of skills on a high school academic resume, so having more information about your impact in your work experience bullet points will be important.
High school students who don't have work experience at a job can get stuck on this section. However, you can still use examples from academic experience, extracurriculars, or volunteer work.
For example, volunteering at a soup kitchen would have built many skills requiring customer service, organization, and time management.
Here are a few samples:
Maintained a 3.95 GPA by keeping a schedule of assignments, studying for 2-3 hours each night, and managing time effectively with extracurriculars in soccer and choir.
Assisted in planning the homecoming dance as the student council treasurer, spending $1,000 less than what was budgeted.
Greeted and served an average of 60 customers per shift, providing helpful service and answering any questions to receive 98% positive feedback.
Elected co-captain of the football team and assisted coaches in presenting game plans to finish practices an average of 15 minutes ahead of schedule.
Top 5 Tips for Your High School Academic Resume
Consider adding hobbies/interests

Many organizations you're applying to will want to see examples of character or how you'll fit in with their culture. For instance, your work volunteering at a hospital would be great to include when applying to a medical academic program.

Consider using an objective

A resume objective briefly explains why you're applying and can be a great way for entry-level candidates to give an overview of their key skills. For instance, you could say you're a dedicated professional with two years of customer service experience.

Always proofread before submitting

Academic organizations and workplaces will want to ensure you can perform tasks accurately. Just like you would proofread an essay to ensure you get the best grade, do the same with your resume.

Aim to fill up a full page

A one-page resume will be best for high school academics. It ensures you include enough relevant experiences that will impress decision-makers. If you're struggling with what to include, consider class projects you completed, ways you've gotten involved in your community, or include hobbies and interests.

Use numbers to show your impact

Using numbers like how you scored 99 percent on your class project, maintained a 3.89 GPA, or helped increase customer satisfaction scores by 62 percent will all help show your impact. It makes an organizational leader's decision much easier when reviewing your key skills.
What if I don't have any work experience?
Lean on other areas that showcase your abilities. Things like volunteer work, maintaining high grades in classes, or extracurriculars are all good alternative examples of experience to include.
Do high school academics need a cover letter?
Some positions you're applying to may not require a cover letter if they're entry-level. However, including one could help you stand out. Your cover letter could explain why you're passionate about the organization you're applying to or how you've managed different aspects of your academic career.
What if I haven't been involved in any extracurricular activities?
You can go into more detail about your academic performance, the part-time jobs you've worked, or other hobbies you participate in outside of school. For example, if you have a passion for restoring old cars, that will still show a high level of technical ability.