From criminal investigations and law enforcement to inspections and court operations, you're there to uphold federal law. You may also be present in the courtroom, or out on patrol ready to respond.
But how do you apply that same attention to detail and structure in your resume? How do you highlight specific qualifications for a federal position?
We've got your back with these three federal police officer resume templates and some handy advice to get things moving!
---
Federal Police Officer Resume
---
Formal Federal Police Officer Resume
---
Elegant Federal Police Officer Resume
Related resume examples
---
What Matters Most: Your Skills & Job Experience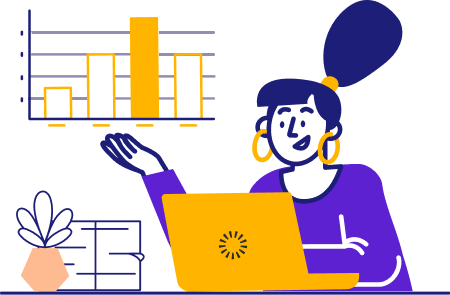 Since you operate at a federal level, many basic law enforcement skills are a given. Some, like problem-solving and firearm safety, should be clear in your experience section—but for the most part, recruiters want to see your niche.
Show your specialization and heightened qualification level by honing common skills into ones that demonstrate expertise within the federal role, like "security and protection" or "federal law."
Make sure you word things specifically, too. Don't just say "safety" when you could break that down into firearm safety, CPR, and good judgment.
9 most popular federal police officer skills
Federal Law
Search and Seizure
CPR/First Aid
Firearm Safety
Good Judgment
Strong Ethics
Security and Protection
Mental Agility
Federal Investigation
Sample federal police officer work experience bullet points
If you have previous law enforcement experience at a federal level, make that the focal point of your resume! On the other hand, other police officer roles from earlier in your career overlap enough to strongly support your qualifications for a federal position.
Pick whichever job experiences show the strongest advancement trend throughout your career. Describe when you reduced accident frequency in your jurisdiction with your vigilance. Mention how you strengthened security on federal grounds.
Recruiters also need to see metrics for these accomplishments. Provide quantifiable data like percentages, ratings, and accident reductions.
Here are some examples:
Supervised and coordinated with a team of 23 other police officers to guard the Secret Service offices in Atlanta, boosting security rates by 22%
Prevented, detected, and investigated crimes at the Veterans Health facility and arrested suspects, reducing crime rates by 12%
Provided CPR and First Aid during emergencies before the arrival of paramedics and other units, improving survival rates by 8%
Trained 11 new police officers and closely evaluated their progress throughout the 2-week training process, improving graduate success ratings by 19%
Top 5 Tips for Your Federal Police Officer Resume
Write for your level

A federal role requires specialized training, elevated security clearance, and exemplary demonstration of traits like ethical judgment and quick thinking. Emphasize these themes in your experience section.

Show versatility and specialties

A federal officer must be ready for anything, so demonstrate that you're cut out for the job by including diverse experience points. Mention everything from the time you moderated traffic to the crime reduction rates you achieved.

Share your qualifying education

Federal police officers are required to complete a bachelor's degree in a program related to law enforcement, like emergency management or criminal justice. Make sure you clearly state this credential on your resume.

Include relevant certifications, too

Alongside your degree, you may be required to earn additional creds like Criminal Investigator Training Program (CITP) or Uniformed Police Training program (UPTP) completion. Add training like CPR and First Aid if you have them, too, to a dedicated Certifications section on your resume template.

Stick to one page

Your resume must be one page, even if you have a wealth of experience in law enforcement and protection. If you're struggling to part with that story about how you helped academy graduates jumpstart their careers with better training, save it for your cover letter!
Are there any metrics to avoid?
Metrics that don't serve the end results of your experience in federal service aren't worthwhile. If a headcount doesn't strengthen an accomplishment's timeframe or end metrics, ditch it.
Should I highlight my skills or experience?
While skills like de-escalation or weapons safety should get a spotlight in their own section, your experience points should sit front and center—as you see on our example resumes—if you're working at a federal level.
Do I need professional references?
If you have professional references from superior officers from a previous role, they're worth attaching separately with your resume to vouch for your credibility.