When someone is as dedicated to helping their community as you, becoming a police officer is a natural choice. It's a challenging road, with responsibilities like crime scene investigation and enforcing local laws that lie ahead.
You've already undergone rigorous training and tested your endurance to score the job—you shouldn't have to struggle with preparing a resume.
You've committed to a career of service and protecting others, and we're here to help with our expert tips and entry-level police officer resume templates.
---
Entry Level Police Officer Resume
---
Formal Entry Level Police Officer Resume
---
Elegant Entry Level Police Officer Resume
Related resume examples
---
What Matters Most: Your Skills & Experience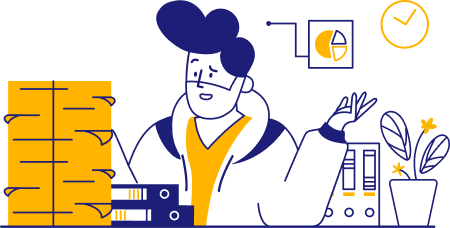 As an entry-level officer, you won't have prior experience in the police force. Given the extensive training you've received, this won't be a problem, but it also means that showcasing your career skills is more important than ever.
Every word counts, so use them wisely. This section is not the place to use generic terms like "hard worker," even though you are.
Instead, highlight the things that your employer can easily verify and will appreciate, such as having a driver's license, physical stamina and agility, and certifications like POST or CPR.
Here are the key skills for an entry-level police officer:
9 most popular entry-level police officer skills
Driver's License
First Aid
CPR
Physical Fitness
De-escalation
Cultural Competency
Foreign Languages
Knowledge of Law
Crisis Management
Sample entry-level police officer work experience bullet points
From writing crime scene reports to conducting patrols, you'll face many challenges as an entry-level police officer. So, it's crucial to focus on work experience that highlights your ability to adapt, act fast, and make difficult decisions on the fly.
Even an unrelated job can be relevant if you underscore the right tasks, such as leading a team, helping others, and responding to emergencies.
The best way to show hiring managers that you're a valuable addition to the team is to focus on measurable impact. How did your work transform your previous workplace? Use numbers to make each bullet point count; don't be afraid to get specific.
Get inspired with these bullet points from our resume samples:
Monitored 10 security cameras throughout 12-hour shifts, achieving 89% accuracy in spotting attempts at theft
Designed and implemented a new patrol route around the premises that increased security, lowering vandalism by 28% over 3 months
Responded to over 30 emergency calls, administering CPR and using de-escalation techniques to settle conflicts
Developed a drug awareness program at a local community center, teaching more than 50 youths about the dangers of substance abuse
Top 5 Tips for Your Entry-Level Police Officer Resume
Adjust your resume frequently

Each police department looks for something different in a new entry-level police officer. If the role emphasizes patrolling and pursuing suspects, stress your physical ability to show you can keep up. If there's a focus on investigation and reporting, mention Microsoft Office and your natural organization skills.

Show off your physical fitness

As an entry-level police officer, you'll do plenty of running and chasing. If you've completed a marathon or regularly play baseball, make it known in a hobbies and interests section.

Certifications and training are key

If this is your first job in the police force, you'll start by learning the ropes at an academy—but it's good to show your employer what you already can do. This includes certifications such as First Aid, defensive driving, CPR, POST, or CIT.

Mention foreign languages

Adaptability is key when you're a police officer, and not every citizen in your community will speak English. If you can speak Spanish, Mandarin, Russian, or any other foreign language, find a resume template that lets you add this section.

Every experience can be relevant

Portray previous experience as relevant to police work. Talk about roles in security, customer service, the military, or even volunteering to emphasize transferable skills.
Should I include education on my resume?
You definitely should. Most entry-level police officer jobs require a high school diploma or GED, but some departments require an associate's or bachelor's degree in criminal justice or a related field.
What if I have no work experience?
As this is an entry-level role, your lack of experience may not be a dealbreaker—especially if you spin things in your favor. Talk about school projects you led or sports teams you're a part of to emphasize your leadership and ability to be a part of a group.
Which soft skills should I list in my resume?
It's okay to list some soft skills on your resume, but avoid being generic. Mention conflict resolution strategies, such as mediation and active listening, as well as community awareness and critical thinking.