Anyone learning English can benefit from a helpful teacher to guide the way. That's where you do your best work overseeing classes and facilitating practical lessons that help students catch on quickly.
You help students become fluent in English, but can you make your resume flow with your top skills?
It's enough that you're a teaching expert, you don't also have to be proficient at creating resumes. We've done the work for you by putting together some ESL teacher resume examples that you can use as templates to showcase your skills. 
---
ESL Teacher Resume
---
Modern ESL Teacher Resume
---
Professional ESL Teacher Resume
Related resume examples
---
What Matters Most: Your ESL Teacher Skills & Work Experience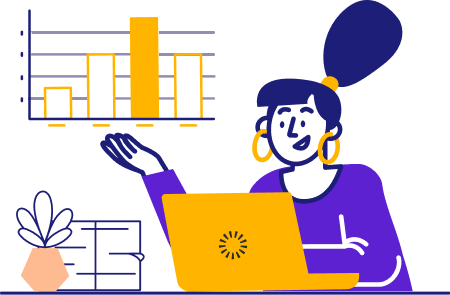 Many who are studying English are at key transitions in their life. Therefore, having the right skills to help is essential for ESL teachers. 
When choosing skills, consider what you help your students learn, like pronunciation, literacy, and reading. You can apply those aspects to find many of the top industry ESL instructor skills while mixing in some core competencies the organization is seeking in the job description. 
Here are some of the most popular ESL teacher skills in 2023.
9 most popular ESL teacher skills
Bilingual or Multilingual
Learning Plans
Adult Instruction
Grammar & Composition
Differentiated Learning
Zoom
Microsoft Office
Linguistics
Essay Grading
Sample ESL teacher work experience bullet points
An effective teacher knows how to put key skills to use in the classroom environment. Let's look at how you can show your prior experiences have equipped you to succeed as a language instructor. 
Organizations and your students will be concerned about the results you can give them. Examples that include metrics for grades, the number of students who have seen success from your lessons, or information retention will all go a long way in showing your abilities. 
Hiring managers want to pick up on your core competencies as an instructor, so remembering to keep examples short and simple is key here.
Here are a few samples:
Prepared after-school assistance for 15 students who needed additional study time, improving grades by 37%.
Used PowerPoint and OBS Studio screen capture to create audio and visual resources that students could study at home for 57% better information retention.
Provided clear and friendly instruction while helping with any student struggles to achieve 98% positive feedback on post-course surveys.
Taught students common words and phrases that would be used on job sites to help lessons translate into real-world experience 75% more effectively.
Top 5 Tips for Your ESL Teacher Resume
Proofread for errors

As an English instructor, your use of the language will be paramount to your student's success. Therefore, hiring managers will want to ensure you submit an accurate resume free of grammatical errors. 

Use an organized template

Think about how you would organize instructional information for your students. It would likely have clear headers, bullet points, and an easy-to-read font. Your resume template should be formatted similarly to clearly showcase your linguistics teaching skills to hiring managers.       

Short sentences are the most impactful

You know from your time instructing that short sentences are clear and easier to understand. The same can be said for your resume. One sentence about how you use differentiated learning for 86% more positive outcomes on final exams can go a long way.

Both interpersonal skills and knowledge matter

Effective teachers have high levels of knowledge and can relate well to their students. Your examples should showcase both, such as how you take feedback about information students are struggling to grasp and implement new lesson plans to improve essay scores by 67%.

Reverse chronological formatting is the best option

ESL instruction is always evolving with new technology that can be used to facilitate learning and linguistics requirements for citizenships. Listing your most recent experiences first will be the most relevant to your ability to instruct over Zoom and help students pass current citizenship exams.
Should ESL instructors use a resume summary?
A resume summary is beneficial for instructors with ten or more years of experience. You could write a couple of sentences about how you've helped 545 ESL students pass citizenship exams and land jobs after taking lessons from you over your 12-year career.  
How long should my ESL teacher resume be?
Aim for a one-page resume with highly relevant information about your ESL instruction skills. Focusing on what the organization is looking for can help you decide what to include. For instance, if you'll be working with primarily Spanish-speaking students, your bilingual skills in Spanish would be ideal to list.  
Should I list my education?
A bachelor's degree in education, English, or other related subjects is required for the job, so you should list it. Your education provides a well-rounded overview of your abilities to provide effective instruction to students.