You strive to help students achieve their full potential. You deliver lessons, grade assignments, and prepare students for standardized tests with expert care.
Is your resume template ready to make your teaching skills shine as you start your career?
Many entry-level teaching candidates feel unsure where to start when creating a resume. We've done the research for you and put together some entry-level elementary teacher resume examples that are proven to be successful in 2023.
---
Entry-Level Elementary Teacher Resume
---
Clean Entry-Level Elementary Teacher Resume
---
Modern Entry-Level Elementary Teacher Resume
Related resume examples
---
What Matters Most: Your Entry-Level Elementary Teacher Skills & Work Experience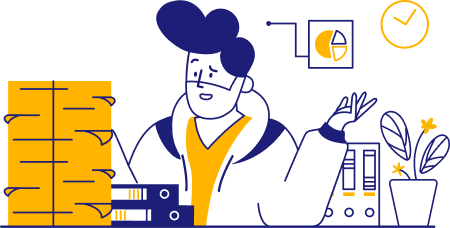 Teachers at the elementary level are helping students build a basis of knowledge that'll propel them through the rest of their learning years. Therefore, schools will want to ensure you have the right skills.
This part can be tricky for elementary teaching applicants who don't have much on-the-job experience. However, you've probably gained many relevant skills in your education and other working experiences.
Think back to what you learned while studying for your elementary education degree or other relevant courses. Many of the same lessons you learned are top industry skills for teachers.
Here are some popular entry-level elementary teacher resume skills to get you started.
9 popular entry-level elementary teacher skills
Curriculum Planning
Group Instruction
Conflict Resolution
Learning Assessments
Interactive Learning
Microsoft Office
Google Suite
Learning Styles
Lecture Delivery
Sample entry-level elementary teacher work experience bullet points
The next hurdle for entry-level candidates can be coming up with relevant examples from previous work experience.
If you've completed a student teaching requirement for your degree or worked as a teaching assistant, think back to what you achieved during that time to come up with some great numerical examples.
Pulling achievements from your education or work in other fields will also help. For example, conflict resolution skills gained while being a customer service rep can still translate to leading a class.
Here are a few samples:
Designed weekly lesson plans as a teaching assistant, putting together PowerPoints and interactive assignments to achieve 65% better information retention.
Facilitated learning assessments as a student teacher and used the results to adapt to each student's needs to improve grades by 48%.
Practiced lecture delivery in college courses using visuals and clear explanations to make each presentation 55% more engaging.
Attended to customer issues at the service desk, provided friendly answers, and worked to resolve problems to achieve 43% higher satisfaction scores.
Top 5 Tips for Your Entry-Level Elementary Teacher Resume
Consider a resume objective

An objective can help entry-level candidates show a more well-rounded overview of their teaching abilities. For example, you could write a few sentences about how you're a knowledgeable professional with a 3.95 GPA in learning and development courses and are eager to apply your skills in the classroom.

Use reverse chronological order

You've probably gained several skills since you started your elementary education courses. Therefore, presenting your most recent experiences first will be the most relevant to your current group instruction and curriculum planning abilities.

Always proofread

Teachers always need accurate curriculums to provide the right information to students. A resume free of grammatical errors is a good first step to showing schools you're an organized professional.

Use action words

Action words like "designed" and "delivered" will make your examples sound more impactful. For example, you can say you "designed 23 well-researched lesson plans as a student teacher to help students achieve 34% better scores on standardized tests."

Short examples are the most impactful

You know a lot about learning styles and lesson planning, but hiring managers don't need to know everything to see you have the right abilities. Aim for short, impactful examples like how you assessed learning styles and deployed small group learning strategies to help students achieve 45% higher grades.
How long should entry-level elementary teacher resumes be?
One page is an optimal length. Keep everything concise and relevant to your teaching abilities. If you're struggling to fill out an entire page, lean on skills from your elementary education courses, hobbies & interests, or other work experiences. 
How do I stand out as an entry-level elementary teaching candidate?
Tailor your resume to the needs of each school and use lots of numerical examples to back up your skills. For instance, if the school wants to focus on interactive learning, you could explain how you deployed interactive projects as a student teacher, leading to 54% higher student engagement metrics.  
Should entry-level elementary teachers list hobbies/interests?
Hobbies & interests can be a good way for entry-level candidates to fill in additional relevant skills. For instance, if you held a lead role in your school's theater production, it would show your ability to speak well in front of a group of people.