Everyone wants to feel safe and comfortable on their flight, and you assist in every aspect of that. Passengers are greeted, pre-flight checks are done, and luggage is stowed safely with you on board checking the details.
Is your resume prepared to help your flight-attending career take off?
Airlines are strict about who they hire, so formatting your resume in an organized way is crucial. We've researched and compiled these entry-level flight attendant resume templates to help you effectively show off your top skills.
---
Entry-Level Flight Attendant Resume
---
Professional Entry-Level Flight Attendant Resume
---
Formal Entry-Level Flight Attendant Resume
Related resume examples
---
What Matters Most: Your Entry-Level Flight Attendant Skills & Experience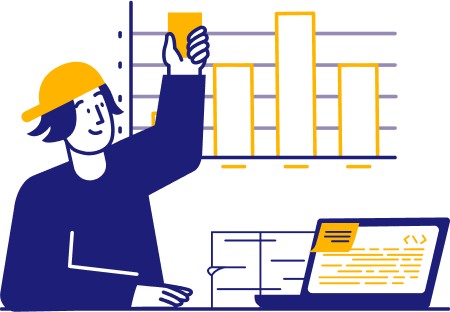 Safety and passenger experience are always top priorities. You'll want to show airlines you have the right skills to perform the related tasks effectively.
Entry-level candidates often find it difficult to pick the right skills to list. That said, you still have a lot to choose from. Think back to your time preparing to get FAA certified and the key skills you learned in CPR and flight safety.
Also, consider any previous work experience that will translate to the position, like working in retail and providing great customer service or managing a tight schedule.
The following entry-level flight attendant skills are most in demand in 2023.
9 top entry-level flight attendant skills
Ramp Service
Food & Beverage Prep
Pre-flight Briefings
Emergency Care
Safety Compliance
CPR/AED
MyRadar
Crew Rest
2Hot2Cold
Sample entry-level flight attendant work experience bullet points
Examples of your past work achievements will help airlines feel more comfortable bringing you on board. Showing how you've implemented aspects like customer service and safety will be key here.
While you may not have much in terms of in-air experience attending flights, you can still pull lots of relevant examples from previous work and education that showcase your skills.
For instance, if you worked at a restaurant taking orders and performing food and beverage prep for hundreds of customers per day, that would translate to many of your tasks as a flight attendant.
Here are a few ideas:
Provided customers with clear instructions to help entrance lines move 20% faster.
Built a friendly rapport with customers while answering questions and concerns to improve satisfaction scores by 52%.
Took orders and assisted in food prep with 99% order accuracy and always complied with top food safety protocols to maintain Grade A health inspection scores.
Scored a 98% overall grade on FAA flight safety and CPR/AED certifications by diligently studying course materials to provide the best passenger experience.
Used Crew Rest to manage breaks and schedules to increase efficiency by 70%.
Top 5 Tips for Your Entry-Level Flight Attendant Resume
Consider including a resume objective

Many applying to an entry-level attendant position won't have much experience. An objective statement can help present your abilities to perform well in the position. For instance, you could explain how you're a motivated professional with three years of customer service experience.

Both technical and interpersonal skills matter

All flights need attendants who provide friendly service while having high levels of technical ability. You can use both in examples for the most impact, like how you explained technical safety procedures to customers and helped with any concerns during the flight.

Action words make more impact

Using action words like "assisted" or "prepared" in your descriptions provides more impact. For instance, you could say you "assisted all passengers by taking food orders and prepared them with 99 percent accuracy."

Proofread for errors

Flight attendants manage many details that contribute to the success of flights. Submit a resume free of grammatical errors to provide a professional first impression and showcase your abilities to handle information accurately, like notifying passengers before upcoming turbulence or scheduling updates.

Numbers are essential

Quantifying your flight attendant training and past work can feel challenging, but there are many metrics you can use to prove your impact. For instance, you can say how following updated safety procedures reduced accidents by 22 percent and improved satisfaction scores by 37 percent.
How long should my entry-level flight attendant resume be?
A one-page resume is the optimal length for entry-level flight attendant resumes. You want everything included to be concise and relevant. For example, one sentence on how you used your CPR/AED knowledge to attend to over 100 passenger medical needs in your career can go a long way.    
What if I haven't worked in the air travel industry before? 
Include any examples from previous work experience that will be the most relevant. If you have five years of retail customer service experience with thousands of five-star customer satisfaction ratings on surveys, that'll help show your ability to provide outstanding flight service.
Should I include my hobbies/interests?
Including hobbies/interests can be a good idea in entry-level positions to provide more depth about your top skills. For instance, if you enjoy volunteering at a local nursing home on weekends, that can underscore your ability to provide passengers excellent care on flights.