You assist more experienced administrative assistants with office tasks like entering data, making spreadsheets, taking calls, and managing files. You might also organize information for presentations.
But how should you document and present your administrative qualifications for a resume that stands out? How can you leverage your past experiences to break into your dream role?
We'll get there in no time with these three entry-level administrative assistant resume templates ready to lead you down the path to success!
---
Entry-Level Administrative Assistant Resume
---
Elegant Entry-Level Administrative Assistant Resume
---
Clean Entry-Level Administrative Assistant Resume
---
What Matters Most: Your Skills & Experience Sections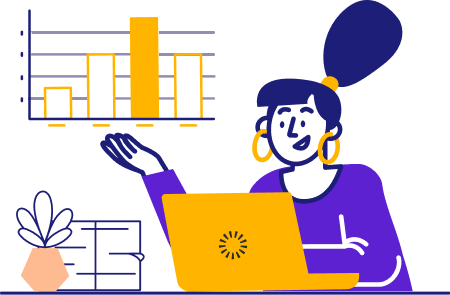 It's time for your balancing act! A good mixture of soft and hard skills is essential to snag your first administrative assistant role: You'll need to communicate with people while maintaining flawless records and appointment calendars.
List all your skills with a technical and profession-specific edge—instead of saying "documentation," angle things in your favor with "financial reporting." Whenever possible, include skills that demonstrate your fit with the job environment: Will you be assisting with budget documentation or social service phone calls?
The skills themselves should be specific, too! If you use a certain type of software, list an example by name.
9 best entry-level administrative assistant skills
QuickBooks
MS PowerPoint
Google Sheets
Calendar Organization
Phone Support
Data Analysis
Statistical Reporting
Time Management
Data Entry
Sample entry-level administrative assistant work experience bullet points
Now that you've shown that you have a good toolkit in your hands, it's time to tell recruiters how you've successfully helped prevent mishaps with your attention to detail. Or maybe you helped dramatically increase event attendance with seamless scheduling and follow-up calls!
Wherever you've created positive outcomes using skills that overlap with administrative roles, like record keeping or time management, there's an opportunity for a good experience point. Since you're starting out, you can reference college or internship experiences that apply.
To make each point more credible, back it with quantifiable data! You want metrics for the positive impact you left while assisting others with their itineraries or schedules.
Here's what we mean:
Gathered investment data to track student portfolio performance with a 93% accuracy rate
Planned, optimized, and maintained work systems and procedures, reducing manual work hours by 7 per week
Converted 1,263 customers to sign up for a new loyalty program, exceeding targets of 800 sign-ups
Systematized corporate records, including the drafting and processing of 16 resolutions and contributing to a team productivity increase of 14%
Organized bi-weekly meetings with local financial investment leaders as guest speakers, elevating program engagement by 17%
Top 5 Tips for Your Entry-Level Administrative Assistant Resume
Think outside the box

Read over those examples again and consider how experiences from school or an unrelated job role might reinforce your qualifications as an entry-level administrative assistant. How did your presentation materials increase engagement? Did your organized nature prevent scheduling conflicts?

Customize your resume

Administrative assistants mesh with all kinds of work environments—medical, financial, event planning, and more. After all, most professions need help with calendars and paperwork organization! Just remember to tailor your examples to the field you're applying in.

Don't get crazy with colors

It's easy to get swept away with color on your resume template, but you want it to look as tidy and professional as your voice sounds when you answer the phone! Stick with minimal, understated color usage and maintain high contrast.

Don't ramble!

One of the most desirable traits in an administrative assistant role is efficiency, so show that you can convey information quickly and smoothly by keeping your bullet points brief.

List relevant courses

If you're looking for more qualifications to flesh out your entry-level resume, you can always include additional courses alongside your Business Administration degree, such as Financial Accounting or Principles of Management. Bonus points if you gained some certificates at the end!
How do I tie unrelated job roles together?
Look for universally-beneficial skills like communication, organization, and customer service. Then pin down the metrics for how those skills positively impacted your past role.
What other experiences can I use?
Remember that notable student club you chaired? How about that social media outreach project you volunteered for? Both involved organization, scheduling, and data entry—so give them a spot to shine!
How long should my resume be?
Just a page! Any longer, and recruiters won't be nearly as interested. Besides, you don't want to water down your resume with filler points. Keep it efficient just as you would on the job.