The medical system has no shortage of complexities, but you handle it expertly. You follow HIPAA, enter data accurately, and offer great customer service while working on a medical team's administrative staff.
Have you prepared a good resume for the detailed hiring process in the medical field?
We've done the research, so you don't have to. You can use our medical administrative assistant resume templates to easily fill in your top skills and accomplishments to stand out to medical organizations.
---
Medical Administrative Assistant Resume
---
Clean Medical Administrative Assistant Resume
---
Modern Medical Administrative Assistant Resume
---
What Matters Most: Your Skills & Work Experience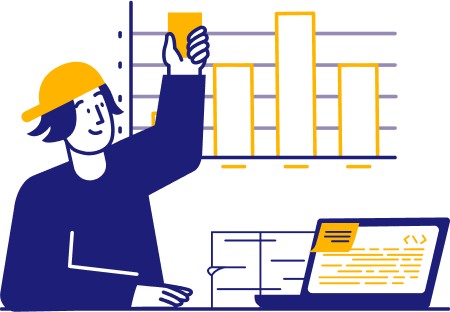 Your days will involve accurately managing data and appointments, all while kindly assisting every patient. You'll want to include the right skills to show you know how to manage the medical landscape.
A good way to impress medical organizations is to include the most relevant skills based on what they're looking for in the position. If they mention they need help with scheduling, your knowledge of MyChart would be useful. On the other hand, practices looking for help with billing will love your command of NueMD.
To help you out, here are some of the top skills medical providers are looking for in administrative assistants.
9 top medical administrative assistant skills
Customer service
HIPAA compliance
Medical coding
AdvancedMD EHR
Microsoft Office
Multi-line phone system
Insurance billing
MyChart
Envision MedSpa
Sample medical administrative assistant work experience bullet points
Accuracy is of the utmost importance in any medical practice. You'll want to show how your top skills have helped you succeed in past administrative work.
Get some ideas by thinking about the number of patients you helped daily or how the decisions you made achieved tasks in the most efficient and precise manner.
Once you have some ideas, create clear descriptions using numbers to describe your impact, like collecting error-free and compliant data while increasing efficiency by 15 percent.
Here are a few ideas:
Provided clear patient intake forms and compiled necessary data in the system with no HIPAA violations over 3 years.
Took an average of 15 incoming calls daily while scheduling appointments and updating information in MyChart with 99% accuracy.
Used AdvancedMD EHR to implement a new billing system that increased efficiency and accuracy by 48%.
Responded to patient emails and solved 95% of issues within 24 hours to improve patient satisfaction metrics by 62%.
Top 5 Tips for Your Medical Administrative Assistant Resume
One page is right

One page is an optimal length to ensure your resume is relevant and impactful. Aim to include skills specific to the position's needs, like your ability to use EHR software or process insurance billing claims.

Combine technical and soft skills

Patients will often come to you with immediate medical needs. Combining your technical and soft skills, like how you provide excellent customer service with empathy while scheduling appointments in a short five-minute interaction, will help with that.

Include numbers whenever possible

Many of your tasks may be interpersonal. However, there are still metrics you can use to show your impact, like patient satisfaction scores in surveys increasing by 15 percent while you worked at the office.

Keep descriptions short and impactful

One-sentence bullet points about your experience will be the most impactful. For instance, you don't need to describe every aspect of the insurance billing process. Just saying you did it with zero errors over five years will go a long way.

Check for errors before submitting

You wouldn't want to schedule a patient's appointment at the wrong time. The same level of detail should be applied to your resume template. Proofread for grammatical errors, and make sure all your information is correct before submitting.
What if I'm applying for my first administrative assistant job?
Aim to make the experiences you include as relevant as possible to being a medical admin assistant. For instance, if you were previously an over-the-phone customer service rep, you can explain how you solved 90 percent of customer issues in the first phone call to show your quick problem-solving skills.          
Should I include a resume objective?
A short two to three-sentence objective might help you if you're applying to your first medical admin position. For example, you can say you're looking to gain experience in the medical field and would apply your three years of retail customer service experience to the role.      
Do medical administrative assistants need to include a cover letter?
Landing a job in the medical field can be competitive, so including a cover letter is a good idea. Use it to fill in gaps in your resume about how your previous experience will help you in a medical environment or why you're passionate about helping patients with their needs.