Complex software design has several technical components to it. That's where you do your best work by designing, maintaining, and integrating systems for success.
Is your digital product owner resume template designed for success in the same way?
Expressing the complex tasks of a highly technical development role can be tricky in a short one-page resume. That's where our digital product owner resume examples come in to help you display your top skills in a way that'll impress hiring managers and show you're the right candidate for the job.
---
Digital Product Owner Resume
---
Professional Digital Product Owner Resume
---
Formal Digital Product Owner Resume
Related resume examples
---
What Matters Most: Your Digital Product Owner Skills & Work Experience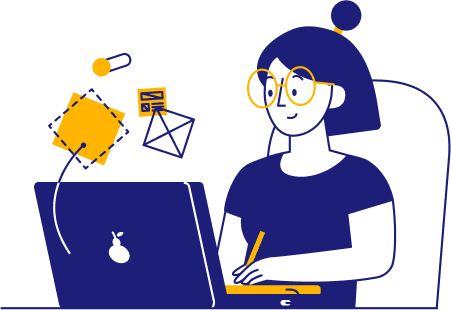 You're involved in product development from the initial roadmap design through to its routine maintenance once it's deployed. Therefore, you have many potential skills to include on your resume. However, the problem can arise when you only have a short space on that page to do so.     
Start with the job description and identify the company's biggest needs. Do they need help with their mobile app strategy? Then your experience improving UX/UI for mobile apps would be great to include. 
Let's look at some popular digital product owner skills to get you off to a good start.
9 popular digital product owner skills
Agile Methodology
Mobile App Strategy
Scrum Boards
CRM Deployment
UX/UI
Product Roadmaps
JIRA
SQL Data Systems
Lean Management
Sample digital product owner work experience bullet points
When your decisions can make or break product success, hiring managers will want to see some detailed results you've gotten from past experiences.
Thankfully, the numbers are on your side here. Aim to include as many metrics-based examples as possible to show your impact. Consider key metrics like productivity savings, revenue, or customer satisfaction.
Also, remember to let your key skills shine here. You don't need to include a ton of details for hiring managers to see you have the right abilities. One sentence about how you use CRMs to improve the customer experience can go a long way.
Here are a few samples:
Managed 30 software developers in 7 countries to add 12 new spoken languages to the software, increasing its global accessibility by 46%.
Led a 14-person team in creating a new CRM in 7 months that decreased monthly customer acquisition costs by $26,000.
Implemented a new technology roadmap that improved connections and communications between team members by 57% across 157 global company locations.
Improved the UX/UI of the mobile app to reduce common customer pain points by 75%.
Top 5 Tips for Your Digital Product Owner Resume
One page is an appropriate length

Your digital product owner resume should be concise and tailored to each company's needs. For instance, if the company wants to improve customer value, you could focus on how your lean management systems will help.

Proofread thoroughly

Just like a precise product roadmap leads to a successful development process, an accurate resume leads to success in the hiring process. Always proofread for grammar and accuracy before submitting.

Focus on your technical abilities

Your position requires a lot of intensive data analysis and decision-making that should be emphasized. Try to focus on highly specific skills here, like saying "SQL data systems" instead of just "data management."

Organize the information

You're used to designing product roadmaps and presenting data in a way that's easy to understand. Your resume should be the same way. Use defined headers, bullet points with key data, and easy-to-read 12-14 point font.

Your metrics matter

Every business will want to know the results your processes can achieve. Therefore, emphasize the numbers whenever possible, such as deployment times or application usage rates.
How should I format my digital product owner resume?
Reverse chronological formatting will be the most effective. You've likely grown your skills over time throughout your career. Therefore, displaying your most recent experiences first in aspects like scrum boards and UX/UI will be the most relevant to catch a hiring manager's attention. 
Should digital product owners list education?
Any education, like a bachelor's degree in information technology, product development, or project management, will benefit you in the hiring process. It'll help show your well-rounded abilities that make you an asset in functions like designing effective roadmaps and managing data systems. 
What should I say in my digital product owner cover letter?
Aim to connect to the company and showcase how your skills fit their needs. You could talk about your passion for their mission, how you organize scrum boards for success, or ways you deploy digital solutions to improve the customer experience.