As an entry-level product owner, you're familiar with the delicate balance of juggling stakeholder expectations, development capacities, and market trends. Your impeccable attention to detail and knowledge of the product life cycle help you thrive in this fast-paced role.
You're no stranger to turning a mere vision into reality, but it might be harder to do the same with your resume. You might be wondering where to even start.
We know exactly what to do. Our entry-level product owner resume templates helped professionals like you take their careers to the next level. Here's how you can do the same with yours using one of our professional resume examples!
---
Entry-Level Product Owner Resume
---
Clean Entry-Level Product Owner Resume
---
Modern Entry-Level Product Owner Resume
Related resume examples
---
"
What Matters Most: Your Knowledge of the Product Lifecycle & Past Experience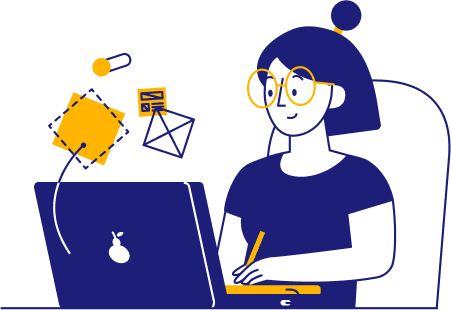 You're well-versed in the software development life cycle, and you leverage Agile methodologies, such as Scrum or Kanban, to optimize the whole process. Using your unique blend of business acumen and technical expertise, you analyze and iterate at every step, continuously improving your product.
As someone who collaborates with developers and non-technical stakeholders, your soft skills are no slouch, either—you understand and translate the needs of every party into actionable user stories.
Use the skills section to show off your job-specific skills like UX/UI design principles, product lifecycle management, and data analysis. If you're a pro at using tools like Jira, Confluence, or SQL to get the job done, mention these: it will show recruiters that you're ready to hit the ground running.
9 best entry-level product owner skills
Scrum
Jira
Product Life Cycle
Technical Writing
Backlog Prioritization
Risk Management
Competitive Analysis
Stakeholder Cooperation
Presentation Skills
Sample entry-level product owner work experience bullet points
Employers value candidates with any type of hands-on experience managing cross-functional teams and driving successful projects. If you don't have experience as a product owner, don't worry—recruiters understand you're just starting out and will instead look for evidence of transferable skills.
Reinforce the skills listed earlier by providing examples of how you used them, and back them up with quantifiable metrics to help recruiters visualize your potential impact.
For instance, most product owners collaborate with UX designers and developers to implement changes, but mentioning that the changes you drove improved user retention by 15% helps set you apart, and makes your impact more evident to a hiring manager.
Here are a few examples:
Leveraged Jira to effectively manage a product backlog of 200+ items, improving user engagement by 10% over a 1-year period for an app with 5000+ daily users
Oversaw product risk management, identifying and mitigating potential issues and resulting in a 23% reduction in project delays
Utilized Scrum while working with a team of 14 developers, improving sprint efficiency by 10%
Managed stakeholder expectations for 2 products, achieving product launch 2 months ahead of schedule for both
Top 5 Tips for Your Entry-Level Product Owner Resume
Spotlight your user-centric mindset

As a product owner, your user-focused mindset is what helps you build great products. Highlight instances where your decisions, informed by customer feedback or user research, had measurable impacts on metrics like user retention or satisfaction.

Highlight your creative problem-solving

Showcase instances in your career where your innovative thinking helped resolve complex problems, such as backlog bottlenecks or streamlining convoluted processes to optimize a product.

Emphasize your analytical approach

While qualitatively assessing user and business needs is an important skill, making data-driven decisions is just as vital. Express that you're no stranger to data analysis by highlighting instances you used Google Analytics or SQL to inform and drive your product decisions.

Identify transferable skills

If you're transitioning from a different field, discuss the skills you have that are relevant to the role. For instance, if you're moving from a business intelligence role, emphasize your knack for interpreting and understanding data to translate into user stories and business requirements.

Talk about your risk management

As a product owner, it's crucial to be prepared for unforeseen risks that could cause roadblocks or delays to development. Showcase your ability to account for these risks by highlighting instances where you developed contingency plans that helped ensure your product was delivered on time.
What should I talk about in my cover letter?
Your cover letter is the perfect place to elaborate on the achievements you outlined in your resume. Talk about some of the challenges you faced and how you overcame them; for example the conflicting stakeholder expectations that you helped re-align. In addition, express your knowledge of the company you're applying to and your goals for working there.

How can I emphasize my technical ability?
Talk about specific software or methodologies you've used to accomplish tasks. For example, mention how you created your initial product roadmap using Aha!, compiled a list of user stories and sprints in an Agile methodology using Jira, and then delivered the product ahead of schedule.
How can I fine-tune my resume for each application?
To boost your chance of success, never use the same resume twice. Tailor your resume to each job description by emphasizing skills mentioned by each, and where possible, backing these skills up with work experience.