As a digital marketing analyst, you analyze vast amounts of data to uncover valuable insights that drive impactful marketing decisions. Your expertise helps companies make the choices that generate traffic, engagement, and profit.
However, when it comes to showcasing your skills and accomplishments on paper, things can get a little more challenging.
That's where our digital marketing analyst resume templates come in. These resume examples have helped professionals like you land the jobs they want. Check them out to spruce up yours!
---
Digital Marketing Analyst Resume
---
Formal Digital Marketing Analyst Resume
---
Elegant Digital Marketing Analyst Resume
---
What Matters Most: Your Digital Marketing Skills & Analytics Experience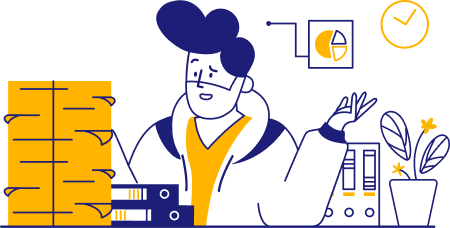 Tools and software used for digital marketing vary from company to company, and everyone wants someone who can jump right into their tool suite. To show an employer that you're the person for the job, include the tools from their job ad in your list.
You can also mention other software you've worked with, prioritizing anything you think might work especially well with what they already use.
There's no need to add soft skills here—they sometimes look overly generic and there's no real way to validate them on a resume. Instead, you can imply your soft skills by mentioning the results you achieved by using them.
9 popular digital marketing analyst skills
Google Analytics
Mailchimp
Moz
Semrush
Facebook Ads
Hootsuite
Yoast SEO
Twitter Ads
Hubspot
Sample digital marketing analyst work experience bullet points
Your work as a digital marketing analyst is all about numbers, so don't let your resume be any different. After all, every time you drive for change, you track the progress and improvements in minute detail.
Your resume is somewhere you can share that detail: how much did you increase organic traffic? By what percentage did you improve click-through rate (CTR) with your ad copy testing?
Focus on the achievements you can speak about in more detail rather than big numbers because these bullet points will definitely become talking points in the interview.
Here are a few examples:
Increased online sales revenue by 23% within 12 months by implementing targeted social media advertising campaigns and optimizing conversion funnels
Achieved a 31% increase in organic search traffic through comprehensive keyword research, optimized website content, and other SEO improvements
Helped reduce bounce rate by 18% by pushing for a website redesign and improved user experience
Optimized paid search campaigns, resulting in an 11% decrease in cost per click (CPC) and a 17% increase in conversion rate
Top 5 Tips for Your Digital Marketing Analyst Resume
Adapt your tools

Showcase how perfect you are for the job by tailoring your work experience bullet points around the specific tools asked for in the job post. If it asks for Semrush, make sure you talk about that rather than Moz, for example.

Showcase your campaign management skills

Knowing the tools is only one part of the puzzle — you also need to demonstrate your ability to keep track of the bigger picture. Highlight your experience in conducting A/B tests, optimizing ad copy, refining target parameters, and continuously improving campaign performance.

Include relevant certifications

Certifications are a great way to validate your skills in a certain area, increasing the trustworthiness of your resume as a whole. For digital marketing, you can earn certifications in popular tools like Google Analytics, Google Ads, or Hubspot.

Match the job description

Digital marketing analysts can cover a lot of ground, from social media and email marketing to paid ads and web copy—but not all of these are relevant to every company. Make sure to focus your bullet points on the areas the job description mentions.

Highlight your data analysis skills

It's your job to drive decisions based on data, which means you need to show hiring managers your expertise in deriving actionable insights from complex data sets. Your skills in visualization tools like Tableau are also important, as they demonstrate your ability to communicate your findings clearly and intuitively.
Should I include a career objective or summary?
Only include a summary if you're willing to tailor it to each application. When you do this, it's a great way to show readers from the outset that you're a quality applicant that has read the job description thoroughly and responded to it. A generic statement, however, gives the opposite impression. 
How do I showcase my technical skills?
Including a simple skills list in the margin of your resume is neat and to the point. List the tools and software you're proficient in, avoid generic resume skills like "self-starter," and make sure the skills listed in the job description are at the top of your list. 
What to do about soft skills?
It's actually better not to list soft skills on your resume—they're not specific enough. Instead, you can demonstrate your soft skills by mentioning things you've achieved while working in a cross-functional team, for example.