An extra cherry on top? No problem! As a cocktail server, you're there to take care of various custom drink orders, combining classic recipes and mixology with creativity and adaptability. You maintain a cheerful attitude, knowing that you can customize a drink for any customer with finesse.
But how do you demonstrate your agility at the drink station through a good mix of information on your resume? Which resume template will showcase your skills to exemplify your familiarity with delicious flavor pairings and pouring services best?
Don't worry. We've been helping cocktail servers like you land jobs with catering companies and upscale venues galore. Check out our three cocktail server resume examples to get started!
---
Cocktail Server Resume
---
Professional Cocktail Server Resume
---
Formal Cocktail Server Resume
Related resume examples
---
What Matters Most: Your Skills & Work Experience Sections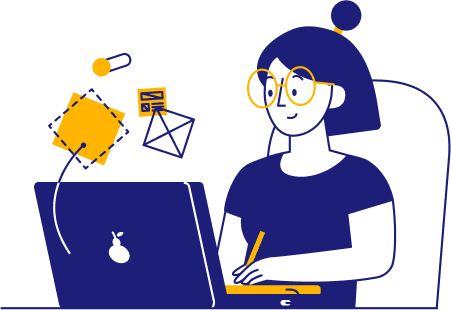 Recruiters need a taste of your skills right away since they don't have much time to spend on each resume sitting on their desk. Show your efficiency as a cocktail server by narrowing down on job skills that apply directly to your profession.
Seeking out skills that denote your profession demonstrates your fit for the role and shows depth of knowledge. Why say you're good with "job-related software" when you can name the programs you leverage towards a seamless guest experience?
Be specific about any soft (interpersonal) skills as well, using wording like "pairing recommendations" or "active listening." Remember, if you run into any skills that span professions, they might be better suited for your experience section with context.
9 most popular cocktail server skills
AlohaPOS
Grubhub
OpenTable
BevSpot
7shifts
Square
Upserve
Salesforce
Pairing Advice
Sample cocktail servers work experience bullet points
What a beautiful blend of skills! But how do they "pair with" or apply to the open role you're after? Recruiters want to see active, dynamic examples of what makes you a great cocktail server.
How do you balance your customer service abilities with your technical knowledge of working register or managing inventory on your resume? Well, we recommend bringing in a variety of experience points with different types of contexts that show your adaptability.
Share what you did, how/why you did it, and end with the difference it made. What are the metrics for your success? What quantifiable data can you present to uphold your stories of boosting customer ratings and elevated work speeds during rush hours?
Here are a few examples of what we mean:
Developed innovative cocktail recipes that increased beverage sales by 37%
Used Aloha POS system to accurately run drink payments, achieving an average order processing time of 1.7 minutes
Utilized BevSpot inventory management software to track stock levels, resulting in an 11% reduction in waste
Tracked Grubhub online orders, maintaining an average delivery time of 11 minutes
Created a positive atmosphere that yielded 27% higher profits
Top 5 Tips for Your Cocktail Server Resume
Tell a story with skill

You want your resume to tell a story of your professional success and promise via concise, readable formatting. Arrange your experience points strategically, using them to demonstrate ambition as they get increasingly complex approaching the present day.

Make it quick!

As we mentioned, recruiters don't have much time for each resume on their desk. You have a few seconds, on average, to snag their attention! So, streamline your bullet points to just one or two lines of text and prioritize readability.

Cite academic accomplishments if needed

If you're starting out as a cocktail server, you may want to call upon relevant achievements from school to bolster your limited work experience. If you struggle to bridge the gap between previous experiences and current qualifications, citing an eye-catching GPA or academic award can help.

If you need more space, think "Cover Letter!"

Sometimes, if you have plenty of high-quality experience points, it's harder to pare down than it is to fill your resume. And, if you're struggling to part with some solid points, they'll make a firm foundation for your cover letter. Sometimes, cocktail-mixing experiences are worth the full story!

Mind your context

Context can be everything for a cocktail server's experience point, just like how a flavor pairing can make or break a delicious meal. Always add a few words of context to spice up your success metric and action point.
How do I tie it all together?
If you've worked at all kinds of establishments, from catering companies to fine restaurants, try bringing everything together with a resume summary to give a snapshot of your qualifications. Just make sure you don't use terminology you'll risk repeating in your resume!
Do I still need to include education if I'm experienced?
Even if you have several years of experience in the cocktail server role, you'll still want to include your education level. And don't forget to add in any additional qualifications like a Responsible Beverage Server (RBS) certificate that you might have.
What template should I use?
While any of our three server resume templates would give you an excellent starting point, your set of qualifications makes it a delicious masterpiece! Pick whichever layout gives your best traits (skills vs. experience) center stage.