Businesses often rely on metrics to make important decisions, and that's where you thrive. Transformation scripts are written, KPIs are defined, and processes are improved successfully based on your interpretations and analysis.
Have you compiled the right data in your resume to impress hiring managers?
Your analytical expertise has prepared you to create a successful resume, so you probably need a starting guide in the right direction. You can use our business data analyst resume examples that have helped many analytics pros land their ideal job as a starting point for success.
---
Business Data Analyst Resume
---
Professional Business Data Analyst Resume
---
Formal Business Data Analyst Resume
Related resume examples
---
What Matters Most: Your Business Data Analyst Skills & Work Experience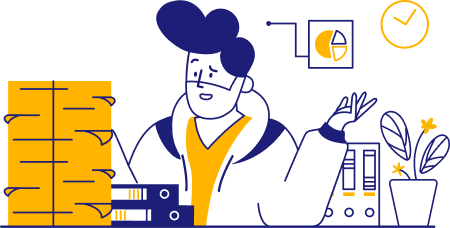 Business data analysts have a comprehensive skill set. You may manage everything from complex programs in SQL and Python to creating visual charts that are easy for anyone to understand. So where do you start when choosing the right skills for your resume?
Use your analytical abilities to review the job description and identify the company's needs. Does the company need help with data integration? Then you may want to emphasize your skills in ETL tools and frameworks.
Here are some popular business data analyst skills in 2023.
9 popular business data analyst skills
SQL
Process Improvement
Oracle Suite
Python
Data Warehousing
Google Analytics
Tableau
Forecasting
ETL
Sample business data analyst work experience bullet points
Like every other business decision, the hiring process requires evidence that you'll fit a company's needs. Fortunately, making sense of data is where you shine, so this section should be a breeze.
Aim to create some short one-sentence examples of key achievements from past work experience in this section with numbers for your impact on each one.
For instance, you could include common business metrics like productivity rates, business efficiency, or revenue generated.
Here are a few samples:
Created 9 automated reporting systems in Tableau to reduce report creation time by 43%.
Analyzed 34 GB of data in company SQL systems to form new pricing strategies for 12 new products that generated an additional $1.4 million in revenue.
Supervised the implementation of a new ERP system, including analytical processes, training, testing, and support to boost productive efficiency by 66%.
Designed SQL reporting systems that analyzed pay and benefits for 3,000 employees, compiling records 2 weeks ahead of schedule for tax season.
Top 5 Tips for Your Business Data Analyst Resume
Focus on technical skills

As a data analyst, you use many technical processes like programming in Python or data warehousing that should be emphasized in your resume. So instead of using soft skills like "organized," show technical processes that require you to be organized, like creating data visualization systems.

Optimize with action words

When presenting data findings to company decision-makers, you probably use an active voice to make your presentation more engaging. You can do the same in your resume using words like "analyzed" or "led."

Short examples are more impactful

While tasks like yearly forecasting require many steps, it's important to remember that hiring managers review resumes quickly. Optimize with short one-sentence examples that make a significant impact, like how your forecasting models helped identify 12 opportunities that generated $2.3 million in revenue.

Use an organized template

Organize your resume like you would when presenting interpretations from data to decision-makers. Use a resume template with clear headers, bullet points for business analytics work experience, and an easily readable 12-14 point font.

Review for accuracy before submitting

When reporting data, inaccurate numbers could lead to poor spending decisions and many other negative impacts. Your resume also won't get the desired results if it is inaccurate or full of grammatical errors, so always review it thoroughly before submitting it.
How long should my business data analyst resume be?
One page will be the best length for business data analyst resumes. Try to provide a concise overview focused on key skills like ETL and Oracle Suite systems.  
What order should I list my jobs in on my resume? 
Listing your jobs in reverse chronological order will be the best fit. Your most recent experiences will be the most relevant to current business needs and using up-to-date programs like Tableau in your processes, so they should be listed first. 
How many jobs should I list on my resume?
Aim to list no more than three or four previous jobs on your resume. You want to keep it concise by limiting it to your most recent experiences and those that are the most relevant to aspects like process improvement or forecasting that are essential for analysts.