Creating an effective promotional strategy requires data to get the marketing team working in the right direction. You help by analyzing market research, creating spending strategies, and identifying positioning opportunities that facilitate company success.
Have you done the research to create a successful resume to land your next job?
Your tactful approach to creating data-based marketing strategies will set you up for success in the hiring process, but everyone can use extra help to get an edge over other candidates. You can use our marketing data analyst resume examples as a great template for success.
---
Marketing Data Analyst Resume
---
Clean Marketing Data Analyst Resume
---
Modern Marketing Data Analyst Resume
Related resume examples
---
What Matters Most: Your Marketing Data Analyst Skills & Work Experience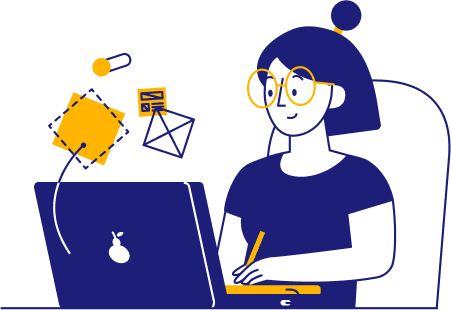 You can expertly plan several types of promotional strategies in a variety of consumer markets. That said, where do you start when you only have a small space to list your top skills on your resume?
The best strategy is to tailor the skills you list to the job description. It's the same as creating marketing strategies tailored to a target audience. For instance, if a company needs help with email marketing analytics, you could list software you would use to gather that data, like ActiveCampaign or GetResponse.
Here are some of the best marketing data analyst skills in 2023.
9 best marketing data analyst skills
Market Research
Google Analytics
HubSpot
SQL
ActiveCampaign
Tableau
Risk Analysis
Microsoft Power BI
A/B Testing
Sample marketing data analyst work experience bullet points
Marketing is a performance-driven field, so hiring managers will pay close attention to what you've achieved in past positions.
An excellent way to optimize this section is by using your analytical abilities to develop metrics-based examples.
Try focusing on marketing metrics that are highly relevant to the company's needs. For instance, a company trying to optimize its landing pages would be highly interested in metrics like average time on page and bounces rates.
Here are a few samples:
Designed comprehensive metrics dashboards in Tableau to communicate market research data to a 38-person design team, boosting productive efficiency by 64%.
Used regression analysis predictive modeling to analyze consumer behavior and created 5 new strategies that boosted conversions on email promotions by 54%.
Performed A/B testing for CTAs on 40 social media ads, leading to findings that helped boost click-through rates by 46%.
Analyzed data from over 30,000 monthly app users to locate and fix 7 design flaws, boosting user experience scores by 67%.
Top 5 Tips for Your Marketing Data Analyst Resume
Use reverse chronological formatting

The modern marketing space continually evolves with new strategies, software, and data management needs. Therefore, listing your most recent work experiences first will help grab attention about how you fit key needs, like using HubSpot or performing risk management assessments.

Proofread thoroughly

Accuracy is a big concern for marketing analysts since the data you present can impact big spending decisions on promotional campaigns. Show you can perform with precision immediately by submitting an accurate resume free of grammatical errors.

Keep examples short

Hiring managers often receive hundreds of applications for marketing-related job openings, so they review resumes quickly. Aim to stand out with one-sentence examples that will catch their eye, such as how you used data from ActiveCampaign to create a new email strategy that generated $500,000 in new revenue.

One page is an optimal length

Along with keeping examples short, aim to limit yourself to a one-page resume. It'll help hiring managers identify essential skills like market research and A/B testing during a quick review process.

Emphasize technical skills

Marketing data analysts use many technical skills and software to make accurate decisions. Therefore, emphasizing aspects like setting up Tableau dashboards or performing spending analysis whenever possible will help you stand out.
What should I write in a marketing analyst cover letter?
Your cover letter can fill in extra details you couldn't fit on your resume and connect more with the company's goals. For instance, you could explain how you'll use your data analytics skills in HubSpot to help the company provide more streamlined e-commerce shopping solutions for its customers. 
How many jobs should I put on my resume?
Limiting your resume to three or four jobs is ideal. You should include the most recent ones and those that are the most relevant to aspects like using SQL or Microsoft Power BI. 
Should marketing data analysts use a resume summary?
A summary works well for marketing analysts with ten or more years of experience. For example, your summary could explain how your SQL data management strategies have helped companies save an average of $200,000 per year in decreased production times.