You can make sure that hundreds of guests have a relaxed and memorable evening at a catered event or function by greeting, helping, and serving them throughout the night. From planning to prep to clean up, you've got it covered as a banquet server.
However, creating a banquet server resume might not be your forte. That's okay! Fortunately, we've helped hundreds of folks craft the perfect resume to land their next serving gig in the banquet industry.
This guide will show you everything you need to help you apply for a banquet server job, starting with these three sample banquet server resumes.
---
Banquet Server Resume
---
Modern Banquet Server Resume
---
Professional Banquet Server Resume
Related resume examples
---
What Matters Most: Highlighting Your Skills & Previous Experience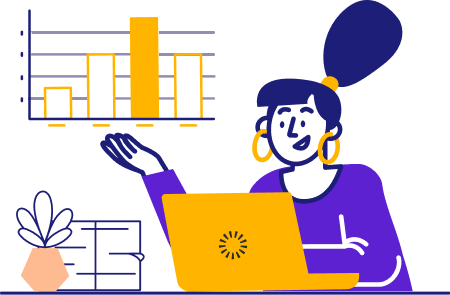 Banquets are classy affairs: chances are high you'll be serving people in three piece suits and welcoming guests at white tie events. That's why recruiters and organizations will want to carefully determine if you have the skills to be a great banquet server.
As you're drafting your banquet server resume, your skills need to show that you're experienced enough to rise up to the challenge. While you should sprinkle in some soft skills like "attention to detail" in the bullet point list, try to focus on skills you've learned from trainings or certifications, or specific POS systems you're already familiar with, like Upserve.
Of course, make sure to include any skills that the banquet server job description asks for that you have!
9 Best Banquet Server Skills
Math skills
CPBS certification
Food safety/handling
Customer service
POS systems
Wine knowledge
CPR
Verbal communication
TIPS certification
Sample Banquet Server work experience bullet points
Okay, so now that you've cleared the skills section, you need to demonstrate your impact throughout your hospitality career. Fortunately, it's not as hard as it sounds.
Basically, you want to show what you've accomplished and any significant achievements your responsibilities led to. That means instead of saying "checked in on guests," you could say "checked in on guests and achieved a customer satisfaction rate 16% above target."
Even if you haven't previously worked in the banquet industry, you can use your work experience section to showcase what you could bring to the team through your impact in other server roles.
Here are some examples:
Greeted guests within 8 seconds of entry and quickly confirmed reservations to seat guests at open tables
Managed 100% of reservations through phone, email, or text reminders, reducing no-show's by 11%
Served at conferences and events with over 2,000 guests, assisting in seating guests, monitoring food safety, and bringing out drinks
Relayed wait times with 94% accuracy to guests
Increased efficiency by 10% through providing additional assistance to kitchen staff
Top 5 Tips for Your Banquet Server resume
Be specific

The best way to showcase your impact is by providing specificity. It can be hard to provide quantifiable metrics in the hospitality industry when looking at your impact, but make your best (honest) estimate. It'll land better, trust us.

Soft skills can go in your work experience

You can show that you're a great banquet server job candidate by weaving in your soft skills throughout your career experience. For example, mentioning that you oversaw the close-out process at a previous job shows that you're reliable and took on managerial duties, without including it in the bullet point skills section.

Include relevant server certifications

A great way to stand out from others that are applying for a banquet server job is to include any certifications, like OSHA. While they may not be required, it can help give you that competitive edge, especially for more popular job openings.

Skip the career objective

Technically, you can include this, but chances are high that you shouldn't. Recruiters read a ton of resumes, and if you're not 100% customizing your career objective (for example, by mentioning how your skillset aligns with that specific banquet server job description, and how you see yourself fitting in), it's best to skip the generic fluff.

Keep it simple

A good resume won't be too difficult to read. To make a good first impression, have plenty of white space, use an easy-to-read font, and don't have lots of graphics, as this could mess up the formatting of your banquet server resume.
How long should my resume be?
At the most, a page. If it's less than that, no need to pad it out with extra text. If you can clearly showcase your impact and prove why you could be a great banquet server, then you have enough, promise.
What kind of metrics should I include to show my impact?
As a banquet server, you'll be focused on providing top-notch customer service, so try to focus on metrics about customer satisfaction, quick turnaround times, and overall efficiency.
How should I format my banquet server work experience?
The preferred way is to use reverse-chronological formatting, which means you start with your most recent job and work your way backwards. That way, recruiters will be able to see what skills and experience are most recent.