Capturing the essence of a designer's creations and mesmerizing audiences are your goals as a fashion model. Aside from the diligence required to maintain your physical fitness, you've also trained hard to master the expressions, poses, and runway walks you need to meet and exceed expectations.
While your role as a fashion model may seem easy to define, actually doing the job is way harder than it seems. That makes it a really tricky career to effectively describe in a resume.
Fear not, you're not alone! We understand the challenges and are here to assist you with our model resume examples and handy resume tips that will lead you further down the path to success.
---
Model Resume
Why this resume works
Modeling is a game of numbers around attendance, sales, viewership, revenue earned, and so on. To be ahead of the rest and have recruiters chasing for your signature, you should be a full package that is easy to cash in.

Hence, your model resume must include measurable metrics on customer engagements, product sales, and reputation that has come from your brand association.
---
Fashion Model Resume
Why this resume works
While modeling favors your looks, body language, and style; there is more that goes into getting a nod from recruiters. Therefore, it's not just your good looks or lack of it that'll get you lucrative deals.

Talent scouts want to see your achievements through the number of events participated, revenue brought in, attendance, and anything else that shines a positive light on the brand in your fashion model resume.
---
Modeling For Beginners Resume
Why this resume works
Your modeling career has to start somewhere, and your Style Strut project can potentially elevate your novice skills and make them noticeable to recruiters. Clearly package your achievements and let them do the bidding for you.

It's crucial that your modeling for beginners resume highlights your unique poses, relevant technology, stage adaptability skills, and the runner-up award to set you apart from other entry-level potentials.
Related resume examples
---
Make Your Model Resume Shine by Following the Job Description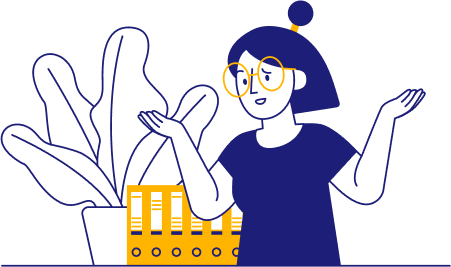 Make an impression by adjusting your resume to match the job description. This includes using similar language and dropping the right keywords, be it social media platforms or modeling techniques. This will help your resume pass through the applicant tracking systems (ATS) and catch the eyes of talent scouts. 
You should also focus on tools related to the modeling industry, such as casting platforms, virtual fitting technologies, and social media.
If you have additional talents, such as makeup artistry or fashion design knowledge, you can include them as well to showcase your versatility.
Want some help?
15 top model skills
Model Mayhem
Instagram
TikTok
CASTING360
MySizeID
Catwalk Proficiency
Fashion GPS
Adobe Photoshop
Brand Promotion
Physical Fitness
Canva
Commercial Acting
Self-Promotion
Posing Techniques
Stylebook

Your model work experience bullet points
There's a lot for you to cover in this section—after all, your modeling prowess is the driving force behind successful campaigns and runway shows, impacting the brand's image and revenue.
Quantify your accomplishments using metrics, such as the number of successful collaborations, followers gained on social media, or the reach of influential fashion shoots.
Whether you're a seasoned model or just starting out, highlight milestones like being the face of prominent fashion campaigns, excelling in high-profile runway events, or representing top-tier designers. By substantiating your claims with data, you can present your achievements as the cornerstones of your flourishing modeling career.
Showcase your influence and ability to engage with your audience by displaying social media metrics like followers, likes, comments, and shares.
Demonstrate your experience with the total number of projects and runaway shows you've participated in.
Specify the number of campaigns and editorials you've been featured in, mentioning the most influential names you've worked with.
If you've been the face of a brand or product, provide metrics indicating the sales boost during your campaigns or positive impact on the brand's revenue.
See what we mean?
Headlined Milan Fashion Week that was watched by a record 11M fans, exceeding the previous event by a 17% viewership margin
Posted unique and relevant outfit photos to help grow client Instagram followers by at least 13% per endorsement deal
Leveraged TikTok short video ads to exceed sales targets by a monthly average of 31%
Scouted by Dior through Model Mayhem and signed a brand endorsement deal that increased women's summer wear sales to 231%
9 active verbs to start your model work experience bullet points
Captivated
Collaborated
Showcased
Promoted
Embodied
Catapulted
Charmed
Pioneered
Garnered
3 Tips for Writing a Beginner Model Resume
All experience is relevant

When crafting a fashion model resume with limited experience, remember that every experience counts. Even if you're new to the industry, include any modeling projects, workshops, or internships you've participated in. You can also mention any fashion shows, photo shoots, or collaborations you've completed, as well as your personal social media handles.

Tailor your skills

Selecting the right skills is crucial. Instead of listing an exhaustive array of abilities, focus on around 10 key skills that align with the job description. For instance, emphasize skills related to runway walks, posing techniques, makeup application, and social media promotion. 

Showcase professionalism

The fashion industry is difficult to get into and has very high standards, so you've got to show that you're ready to put the work in and plow through the rejections. Mention charity fashion shows, volunteer projects, workshops, classes, and outreach you've completed in preparation to break into the industry to show you're made of tough stuff.
3 Tips for Writing a Model Resume if You're Experienced
Highlight your modeling expertise

If you have experience in specific areas of modeling, such as runway modeling, editorial shoots, or brand endorsements, ensure that your resume highlights these specializations. Never forget to showcase your strengths in the fashion industry, especially if the job you're applying for aligns with your expertise.

Stay current

Demonstrate your commitment to staying updated by mentioning recent achievements, certifications, or fashion workshops you've attended. Include any participation in prestigious fashion events, fashion weeks, or collaborations with designers to showcase your industry relevance and dedication to staying at the forefront of fashion.

Collaboration is key

While not explicitly listing teamwork as a skill, emphasize instances of successful collaboration in your modeling experience. Mention instances where you worked with stylists, makeup artists, designers, and photographers, highlighting the collaborative nature of fashion projects.
How can I pass through the ATS with my model resume? 
To pass through the ATS, make sure you use relevant fashion-related keywords throughout your resume. Use terms like "runway modeling," "editorial shoots," "brand endorsements," and other key phrases. Let the job description be your guide.
How to express my determination in my resume?
Being determined and used to work hours with little sleep is required in this industry, so highlight it throughout your resume. Talk about your ability to travel and your fitness regime. Most of all, don't give up in the face of rejection and keep trying.
Can I include experience from unrelated fields? 
If you have transferable skills from other fields or artistic pursuits, mention them in your resume. For example, if you have experience in dance, theater, or public speaking, emphasize how these skills contribute to your modeling skills.