Eager to get started in social work, you assist other social workers from your entry level position by helping to guide people in difficult life situations toward the resources they need: You might help place people in need of rehabilitation centers, group homes, or assisted living facilities.
But you might still have some questions about how your resume should look and feel when it's done. How do you show your ability to provide much-needed guidance?
Don't sweat it: We've helped plenty of social workers navigate their way to their dream jobs! With these three resume templates and seasoned advice, you'll be on the road to success in no time, too.
---
Entry Level Social Work Resume
---
Formal Entry Level Social Work Resume
---
Elegant Entry Level Social Work Resume
Related resume examples
---
What Matters Most: Your Skills & Job Experience Sections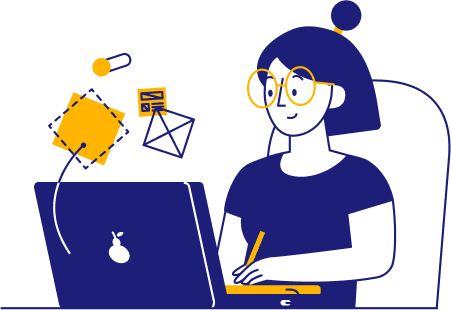 Your skills section is potentially more important than ever when you're at an entry level in your career! Skills show recruiters that you have what it takes to get the job done, even if you haven't had the chance to build up that much relevant experience yet.
Recruiters are looking for someone who knows their stuff well enough to go beyond basic terms like "communication" and list more profession-specific strengths like "counseling". Now's the time to go the extra mile and make sure you don't sound generic!
Try to present both hard and soft skills through an equally technical lens. Really go past the surface and think "What do I use this skill for?" to get an idea of how you can get more specific with your social work abilities.
Here are some examples of what we mean:
9 most popular entry level social work skills
Active Listening
Case Assessment
Case Documentation
Problem-solving
Counseling
Adaptability
Addiction Recovery
Google Docs
CharityTracker
Sample entry level social work experience bullet points
A diverse and adaptable skill set is indispensable for any social service worker, and the best way to show that your abilities count is to provide examples. Recruiters want to see that you know how to use your skills in the working world, and you can use this opportunity to showcase your biggest achievements.
Just ensure that all your accomplishments are relevant to your job role and reinforce your alignment with high-quality social work. At an entry level, you might not have tons of work experience within the field, but you can still look for experience points that overlap.
Make sure you provide metrics for the successful results in each bullet point to make them more credible. When you provide quantifiable data like milestone achievement rates or program engagement percentages, you appear more reliable and desirable.
Here are some samples:
Developed and implemented various forms of games and play, resulting in a 12% lift in clients' self-confidence and social skills
Provided individual assessment, treatment plans, and psychotherapy services to a diverse teenage population diagnosed with learning disabilities and behavioral disorders, boosting milestone achievement by 9%
Lead afterschool mentoring program three times per week for teenage youth to encourage self-esteem and teamwork with fellow classmates, friends, siblings, and families, earning a 4.8/5-star personal rating
Drafted historical documents in Google Docs to reflect children's social and developmental regression vs. progression, resulting in a 16% increase in record accuracy
Communicated goals and programs to parents, encouraging parents to take advantage of all opportunities and boosting program engagement by 11%
Top 5 Tips for Your Entry Level Social Work resume
Strongly emphasize diversity

Diversity and acceptance are huge factors in how effectively social work can guide people to success. You can show your understanding and alignment with this value by citing an array of different examples in your experience section. Mention different demographics, projects, and initiatives when possible.

Stay super clean

Recruiters don't have much time to spend during their initial speed-read through your resume. They'll only take a few seconds on average! So use a clean template that makes those your excellent social worker qualifications look tidy and easy to read.

Use context to spice up your metrics

If several of your experience points are measured in the same way, such as grade increases or success percentages, you can keep things interesting by varying your context. Just a few words of backstory can go a long way in terms of upping the intrigue!

Show compassion through tone

Pay attention to the original job description for hints on how to make your tone match the values of the organization you're applying to. Social work jobs require a balance of professional detachment and compassion, so look to the job ad for the appropriate writing style to reflect.

Spotlight any fancy certs!

Social work requires, at the very least, that you become a licensed clinical social worker (LCSW). But if you have any additional degrees, certifications, or training completion credentials like First Aid or special education, don't leave them out!
What kind of template is best?
Whichever one makes your individual qualifications look most impressive! Your resume should only be one page long, so your layout matters. You want your greatest experiences with disadvantaged groups to take center stage!
What do I do with minimal experience?
This concern is common among entry-level applicants, but don't worry about it! If you have internships, college projects, or even volunteer initiatives in your background that relate to social work, those still count.
Do I need a cover letter?
It couldn't hurt! Some people use cover letters when they have "experience overflow," but they're equally good for giving some backstory on what makes you qualified for an entry-level position. Again: Refer to the job description for details on teaching values or specific demographics of interest.