You're passionate about helping kids through one of their first school experiences. Basic skills are taught, groups are managed, and a patient mindset is used when working with your students.
Can your resume template provide the platform to help launch your teaching career?
It's common for entry-level teaching candidates to be unsure what to put on their resumes. You can use our entry-level preschool teacher resume examples as effective templates to display the most desirable teaching skills in today's job market.
---
Entry-Level Preschool Teacher Resume
---
Professional Entry-Level Preschool Teacher Resume
---
Formal Entry-Level Preschool Teacher Resume
Related resume examples
---
What Matters Most: Your Entry-Level Preschool Teacher Skills & Work Experience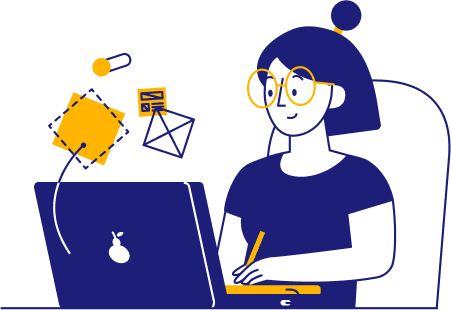 Early education is a prime time for kids to develop the essential skills they'll need to succeed in their upcoming learning years. Schools will want to know what you bring to the table that will help in that process.
Finding the right skills to include for teachers who don't have much experience is a common struggle. However, there's lots of information you can list here. Prior customer service experience, volunteer work where you assisted others, or what you learned in your education can all be listed as skills.
Here are some of the top entry-level preschool teacher skills to get you started.
9 top entry-level preschool teacher skills
Lesson Plans
Parent Interaction
Early Age Education
Classroom Supervision
Child CPR Certified
Cooperative Learning
Experiential Learning
Growth Portfolios
Classroom Safety
Sample entry-level preschool teacher work experience bullet points
Teachers without much experience can also struggle with listing relevant work experiences on their resumes.
Pulling relevant examples from previous work experience can help a lot. For instance, if you achieved 97% positive customer satisfaction scores at a retail job, it still shows you can work with others effectively.
You can also use educational experiences. Maintaining high grades in early education courses or completing a research project on childhood development where you received great scores would show you have the knowledge needed for the job.
Here are a few samples:
Completed coursework preparing curriculum and lesson plans using experiential learning principles, receiving a 98% overall grade.
Trained retail team members in proper customer service protocols, resulting in 58% higher customer satisfaction scores.
Taught and directed group lesson plans as a teaching aide, using group management skills to ensure all students grasped the material, resulting in 45% higher information retention.
Diligently studied proper safety protocols and emergency practices to complete the child CPR certificate with a 96% overall grade on the final exam.
Top 5 Tips for Your Entry-Level Preschool Teacher Resume
Each example should be measurable

Schools will want to see the results you can achieve for the children in your class. Examples that can be measured in numerical metrics will help show your abilities. For instance, you could explain how you facilitated a supportive environment as a teaching aide, resulting in 57% more student participation.

One page is optimal

It can be challenging for some entry-level teaching candidates to fill out enough details on a one-page resume but aim for a full page of relevant information. Fill in with examples from your early childhood educational courses, work in other fields, or hobbies & interests wherever needed to showcase enough relevant skills.

Consider an objective

Entry-level preschool teachers can benefit from a resume objective. You could write a few sentences about how you're a caring educator with three years of customer service experience that you're eager to apply to provide a great classroom environment.

Proofread thoroughly

Attentiveness will be one of your top priorities when managing a classroom. You can immediately show your detail-oriented abilities by submitting a resume free of grammatical errors.

Care and knowledge should be emphasized

Your examples should include details about how you'll exhibit care for your students and have the knowledge to provide the best education. For instance, your knowledge and ability to facilitate an inclusive learning environment as a teaching assistant could show your use of both skills.
What's the proper format for entry-level preschool teacher resumes?
Reverse chronological formatting will work best. Your most recent experiences will be the most relevant to your current classroom management and educational planning skills, so they should be listed first. 
Should entry-level preschool teachers list hobbies/interests?
Many schools emphasize their culture, so a hobbies & interests section could be beneficial. For instance, volunteering for a youth literacy program at your local library would be a great example of your passion for early childhood education. 
Do entry-level preschool teachers need a cover letter?
You should submit a cover letter to portray a well-rounded overview of your teaching skills. Your cover letter can fill in additional details like why you want to work for a specific school, your passion for early-age education, or how your knowledge makes you well-equipped for the position.