As an entry-level bartender, your main concern is helping other bartenders mix drinks for customers at the bar. Depending on the traffic level that day, you might also act as a server or help at the cash register as needed.
But how about that resume of yours? You might still have some questions about how you should present your tales of happy customers and quick learning behind the bar.
Don't worry! We've helped people in bartending and food service with their resumes for years: With these three resume templates and handy advice, you'll pick up momentum in no time.
---
---
---
Clean Entry-Level Bartender Resume
Related resume examples
---
What Matters Most: Your Skills & Experience Sections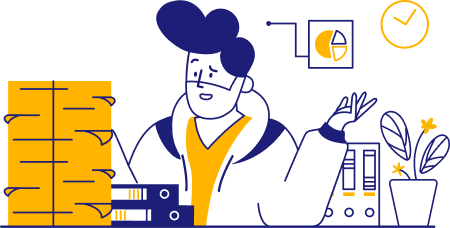 As an entry-level bartender, your skill set is super important! Your skills list will let recruiters know that you have all the necessary tools at hand, ready to apply towards excellent bartending regardless of your past experience level.
Make sure all your skills apply directly to your job role, and do away with anything too generic. For example, don't say "communication" when you really mean "hosting" or "customer greeting."
Specify whether you use any programs to get your job done, too—and be as technical as you can about how you present your interpersonal skills within the bartending context. Hone each list item down into what you use your social and trade-focused abilities for.
9 most popular entry-level bartender skills
Customer Service
Problem-solving
Mixology
Food Service
Cash Register
Leadership
Google Docs
MS Excel
Hosting/Greeting
Sample entry-level bartender work experience bullet points
Your experience section is there to show how you've used your abilities to make a positive impact in the working world! If you're seeking an entry-level bartending job, your past experience might not be directly related to your current goals.
Luckily, you can still spin past experience from other jobs to your advantage: There are bound to be areas that overlap, such as that time you earned an excellent customer feedback rating. Hand-pick whichever aspects of your previous achievements are most relevant.
And always provide metrics for how your achievements left an impact! Recruiters love to see quantifiable data since it gives them an idea of your positive influence in the workplace and what you could offer as a bartender.
Here are some nice samples:
Revamped the loyalty membership cancellation process to remind customers of features they may have been unaware of, reducing the cancellation rate by 7%
Maintained a positive attitude while giving purchase advice to customers based on their individual preferences, earning a customer feedback rating of 4.8/5 stars
Exceeded sales qualified leads goals by 12% via both inbound and outbound lead generation and retention
Managed schedule and budget to ensure on-time and affordable completion of 96% of projects
Top 5 Tips for Your Entry-Level Bartender Resume
Don't overthink your examples

It's easy to get stuck in the weeds once you dive into your experience section's bullet points, but try to keep things simple. Just share what you did to improve customer satisfaction, why, and how—and then provide quantifiable results that tie in with bartending.

Use the "why" to your benefit

Context is crucial: If your previous work experience is tricky to link with your current bartending job goals, you might wind up with a lot of similar metrics or examples. Add some interest back into the mix with little background details (like party themes) that paint a more vivid picture of your accomplishments!

Keep your template sleek

Streamlined is the way to go for your resume layout! Avoid the temptation to add any fluff, and pick a template that puts your best work in the spotlight while allowing your other sections room to breathe. Don't cram your best customer satisfaction and drink mixing achievements where they'll go unnoticed.

Make readability number one

Since recruiters have such little time to allocate to each resume during their initial pass (just a few seconds on average), prioritize readability. That means keeping color to a minimum, maintaining high contrast, and using extremely clear, plain fonts. Think of it like preventing drink flavors from clashing!

State your objective

If you're entering a field or changing careers, then a resume objective might just be the finishing touch you need! Make sure you use the page space to share new, unique qualifications that are informative and reinforce your preparedness for an entry-level bardtending role.
How do I make my resume stand out?
Honestly, one of the best things you can do to stand out to recruiters is to show alignment with the job description. Revisit the job ad for each application and look for key customer service or bartending abilities to reflect (like a positive attitude and fast-paced time management).
Should I use an objective or a summary?
We'd recommend an objective over a summary for your resume if you're applying for an entry-level job. The resume objective gives you a place to describe your bartending career goals and how you're qualified for the role, instead of summing up your past experience.
Do I have to fill the entire page?
There's no need to cram the page, especially if you have to pull in weaker examples to do it. Your resume must be under one page, but keep all your bartending-related experiences and examples of quick customer response times top quality and don't be afraid to leave a bit of white space on the page.