As a beginner Certified Nursing Assistant, you assist patients with grooming, bathing, eating and drinking, movement and cleanliness in bed, and much more. You also respond to any requests for help and provide routine injury care.
But you might not be as familiar with the resume-building process: What should you highlight on a beginner CNA resume, and how should it look?
No sweat! We've got three solid beginner CNA resume templates for you to try out, alongside some time-tested resume advice to help you get moving!
---
Beginner CNA Resume
---
Professional Beginner CNA Resume
---
Formal Beginner CNA Resume
Related resume examples
---
What Matters Most: Your Skills & Experience Sections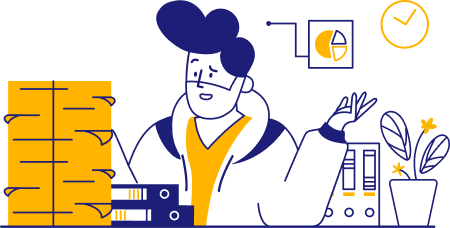 You call upon a wide variety of patient care skills as a beginner CNA! Between helping patients shave and get dressed to ensuring and documenting adequate food and water intake, you utilize soft and hard skills on a daily basis.
Show recruiters that you're equipped to excel in your job role by keeping skills specific to the profession. Instead of vague list items like "patient care," specify "patient hygeine" or "diet planning."
And be as specific about the nature of the skills themselves as you are about how they relate to your profession: Name any programs you use, and be clear about what you do:
9 most popular beginner CNA skills
MS Excel
MS Word
Vital Signs
Diet Planning
Patient Care Records
Patient Hygiene
CPR
First Aid
Empathy
Sample beginner CNA work experience bullet points
Now that you've provided a nice list of skills, it's time to show recruiters that you're already prepared for the beginner CNA role—after all, no two days on the job are the same! Provide examples of tasks like patient or customer care that you'd leverage as a CNA.
Feel free to pull in experiences and accomplishments from other job roles or volunteer experiences as long as they relate directly to the job you're applying for! Pinpoint overlapping areas such as record keeping or client outreach/follow-up calls.
And always provide metrics for your positive impact! Recruiters want to see percentages, rates, and other quantifiable data to back your accomplishments.
These examples do a good job of pulling in transferable experience from outside CNA work:
Collaborated with employee team to ensure that 98% of delivery initiatives were met on time
Systematized 97% of inventory for office and medical supplies, reducing unnecessary spending by 9%
Processed and filed over 489 patient insurance claims for reimbursement per month, exceeding goals by 13%
Operated an 8-line phone system, answering calls and quickly responding to patients and vendors to earn a 4.8/5.0-star personal rating
Top 5 Tips for Your Beginner CNA Resume
Switch up context

Add intrigue to your resume by varying the context surrounding your experience points: Talk about everything from high-quality daily patient care to your ability to save time by efficiently filing insurance claims.

Analyze your objective

When you want to use an objective statement to set off your resume, make sure you're not repeating yourself. Any references to your excellent bedside manner or multitasking abilities should be fresh!

Show off certifications

You worked for them, so share them! Alongside earning your CNA, include any other credentials you have, such as a First Aid, CPR, or Emergency Medical Response (EMR) certification.

Keep things simple

The details of your experience points should be as straightforward as your patient wellness reports. State what you did, why you did it, and give a metric for how it helped.

Prioritize readability for recruiters

They don't have much time to spend on your resume, so stick with super-clear fonts and minimal color usage that preserves contrast. Don't get too zany and draw attention away from the fact that you're empathetic and love giving dignity to your patients.
How long does my resume need to be?
All our resume examples are just one page (hint: yours should be, too!). And while you need to limit your accounts of positive patient feedback and great response times to only one page, you don't have to fill the page.
What if I'm having trouble paring down?
If you simply hate to part with the idea of sharing your experiences with patient mobility assistance and diet planning, you can include that material in your cover letter instead of over-filling your resume!
Which template should I use?
While any of our resume templates are good options, you'll want to pick whichever one plays up your greatest strengths. If your certifications and skills list are extra impressive, they may warrant their own sections on the side of the page.