From designing robust and scalable cloud infrastructures to maintaining them and ensuring their security, your expertise in AWS is valuable to many organizations. Thanks to your in-depth knowledge, vast amounts of data are safe and backed up in the cloud.
With a job as technical as yours, it might be hard to find the right balance when you work on your resume. What resume template works best? Which skills do you include, and how do you make them shine? We're here to answer those questions and more.
Our AWS resume examples and tips helped thousands of Amazon Web Services professionals secure their dream jobs. Here's how to land yours!
---
AWS Resume
Why this resume works
What's that one special thing you would like to convey in your AWS resume? Don't scratch your head about it because Rebecca's example is one you can emulate and get your dream job.

Using the career objective, mention your expertise in AWS, cloud infrastructure management, and your record in adhering to the best practices.
---
AWS Solutions Architect Resume
Why this resume works
There are three must-have things in your AWS solutions architect resume if you hope to be ahead of other applications.

These three are your proven ability to save on costs through innovative solutions, fast deployment of applications and updates, and capability to prevent security incidents to critical infrastructure.
---
AWS Cloud Engineer Resume
Why this resume works
If you're looking to secure a job with a for-profit entity, you better be prepared to answer questions on how you can help reduce costs and increase profit margins.

With such a hint, you can position your AWS cloud engineer resume for a win by showcasing your track record in saving costs (cue reduced AWS expenses by $6.7K and $9.7K reduction in infrastructure costs) in your previous roles.
Related resume examples
---
Make the Perfect AWS Resume for Your Dream Job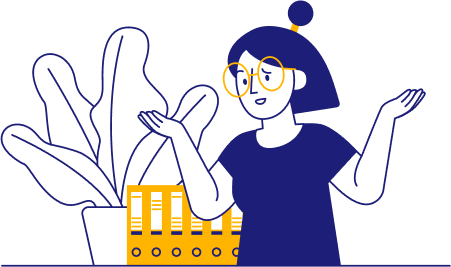 Just like AWS itself, the many roles related to it are diverse, and so are the skills required to excel at them. As an example, an AWS SysOps administrator will focus on maintaining and managing existing infrastructures, but a solutions architect will mainly work to design and establish them.
Then, there are plenty of roles with some overlap, meaning each job description may emphasize different abilities. Therefore, the key to a successful AWS resume is to match your skills section to every role's unique requirements.
Always emphasize your prowess at various cloud infrastructures, be it AWS, Azure, or GCP, as well as CI/CD pipelines, DevOps, and SysOps. Depending on your exact niche within AWS, throw in relevant skills, such as CloudWatch monitoring or VPC networking. Keep it strictly technical in this section.
Need some ideas?
15 best AWS skills
AWS
Node.js
C#
Eclipse
Visual Studio
Git
AWS CLI
AWS Cloud Formation
Python
Terraform
Docker
Java
Jenkins
Ansible
AWS Lambda

Your AWS work experience bullet points
As an AWS engineer, your work has an impact on the entire cloud infrastructure of your company. You're the go-to in case of any issues, and the one who keeps a watchful eye on AWS to ensure not a single byte of data goes missing.
Switching from in-house servers to the cloud has more benefits than just security, though. Thanks to your effective resource utilization and cost optimization, your company may be saving money or developing new cloud-based applications.
All of the above simply means this: your job is impactful. In your work experience bullet points, it's important to focus on that impact and really zone in on the metrics that show how much you've already achieved.
Discuss your ability to design and launch new infrastructures, microservices, and apps by talking about the projects you've overseen from conception to completion.
Show off efficiency gains with metrics such as accelerated data retrieval times, automation, shorter release cycles, or increased system availability.
Express your dedication to cybersecurity by talking about proactive monitoring, reducing the number of incidents, bolstering system security, or lowering incident response times.
Mention financial gains. Talk about cost-saving measures and delivering cloud projects within budget.
See what we mean?
Conducted security audits and vulnerability assessments, resulting in a 33% reduction in security breaches and unauthorized access incidents
Leveraged Microsoft Azure and GCP for hybrid cloud solutions, optimizing client workloads and achieving $11.2K cost savings
Implemented automated deployment pipelines using Jenkins and Docker, reducing deployment time by 2 hours
Optimized AWS EC2 instances, resulting in a 31% improvement in application performance
9 active verbs to start your AWS work experience bullet points
Implemented
Deployed
Optimized
Secured
Achieved
Maintained
Utilized
Automated
Improved
3 Tips for Writing an AWS Resume as a New Engineer
Include your certifications

You may be new to the professional world as an AWS expert, but you're not new to AWS. Show this by including relevant certifications, such as the AWS Certified Solutions Architect, Developer, SysOps Administrator, or DevOps Engineer.

Send out the perfect resume

Showcase your attention to detail by always tailoring your resume to match the job description. For instance, if the role focuses on securing AWS networks and preventing breaches or downtime, discuss your experience with AWS IAM, implementing security groups and NACLs, and setting up AWS Shield.

Highlight hands-on experience

As a new AWS professional, any practical experience is a gold mine. Make sure to show that you know your stuff by detailing hands-on experience with AWS in projects, internships, or during your education.
3 Tips for Writing an AWS Resume as an Experienced Professional
Show off your leadership

As an expert in AWS, you've probably done more than just participate in projects—you may have even led them. To show that, discuss your impact on leading large-scale AWS projects, such as talking about overseeing a team of engineers when they migrated a critical application to the cloud.

Spotlight your continuous learning

AWS is ever-changing, as is the breadth of all your knowledge. To highlight that you're staying up to date, discuss conferences, hackathons, or keynotes you attend on a regular basis in order to learn about the latest advancements.

Don't forget the financials

Budget optimization is crucial in cloud infrastructures, so highlight your ability to manage AWS costs effectively. This includes things like improving data retrieval times, conducting audits to reduce unnecessary costs, and deploying new architectures while staying within budget.
Should I list any soft skills in my AWS resume?
It's better to fill your resume with relevant keywords that will get you past any and all applicant tracking systems (ATS). This means skills directly from the job description, but also other abilities related to AWS, such as DevOps and SysOps practices, knowledge of serverless architectures, or cloud computing concepts.
Do I need to write a cover letter?
Most AWS jobs require that you submit a cover letter, but that's a good thing—it gives you more room to shine. Use it to express your excitement at joining that particular company and talk about some of your top achievements, such as implementing new disaster recovery best practices.
What to do if I have no experience in AWS?
If you have any background in other cloud platforms, like Azure or GCP, lean into that in your resume. If not, rely on your education to showcase the AWS-related projects you've worked on, such as a small-scale migration of a database to the cloud.