In the world of mechanical engineering, your influence extends far and wide. You design complex machinery and troubleshoot robust systems, ensuring everything runs smoothly.
From optimizing machinery efficiency to problem-solving in the nitty-gritty of technical details, your skills shape the world around us. Yet, when it comes to writing a cover letter and complementary mechanical engineer resume, the gears may feel a bit rusty.
Don't stress—it's just a different kind of challenge, and we're here to guide you through it. Dive into our mechanical engineer cover letter examples and tips to navigate this unique terrain and showcase your expertise effectively.
---
Mechanical Engineer Cover Letter Example
USE THIS TEMPLATE
Why this cover letter works
Showcasing in-depth knowledge of mechanical engineering principles, familiarity with relevant tools like CAD, Abaqus, Minitab, and MATLAB, and respective quantified achievements goes a long way for this role.

Balance the technical side by underscoring your soft skills, including teamwork, leadership, and problem-solving. Genuine admiration for the hiring company and alignment with its vision is an excellent way to add flair to your mechanical engineer cover letter.
---
Mechanical Engineering Internship Cover Letter Example
USE THIS TEMPLATE
Why this cover letter works
Emulate how this mechanical engineering internship cover letter sets forth with an enthusiastic opening underscoring passion for the field, role, and hiring company. Take it a notch higher with a snappy narration of your academic achievements, mastered engineering principles, and hands-on experience from school projects and past internships.

Close it off by expressing your eagerness to contribute and learn and inviting the recruiter for further conversation.
---
Entry-Level Mechanical Engineer Cover Letter Example
USE THIS TEMPLATE
Why this cover letter works
Right off the bat, this entry-level mechanical engineer cover letter establishes a connection by painting a picture of the hiring company's passionate fan-turned-skilled graduate.

Go beyond academic qualifications, narrating the real-world application of relevant skills and tools (cue Autodesk and Abaqus) during internships and volunteer programs. Tie it all up by expressing your drive to capitalize on this beginner role for mutual growth.
Related cover letter examples
---
How to Write a Stand-Out Mechanical Engineer Cover Letter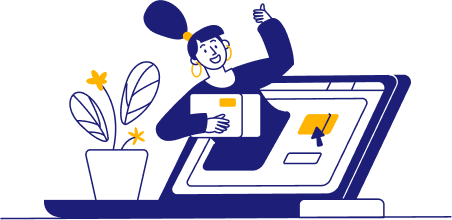 As a mechanical engineer, your cover letter is your blueprint for success, much like your meticulous approach to engineering challenges. To make it stand out, channel the same precision you put into your work into your letter. Read the job description, identify specific skills or experiences that the company wants, and use them to your advantage.
As an example of this, if the role values expertise in thermal analysis, emphasize your accomplishments in that arena. It's not just about showcasing your skills but aligning them seamlessly with what the employer is seeking. By customizing your cover letter, you're not just applying for a job; you're proving you're the missing gear the team needs to achieve greatness.

Nailing the greeting and intro
Kick off your cover letter with a dynamic greeting, ideally addressing the hiring manager by name. Whether through LinkedIn, the company website, or a direct call, finding this personal information makes all the difference and helps you stand out immediately.
Following the greeting, dive into an engaging opening paragraph that forms an instant connection. Express your passion for the engineering industry, citing specific mechanical projects or challenges that resonate with you.
Make it clear why this company stands out to you and display genuine interest in its goals. Don't forget to mention it by name and pick out a couple of key job skills from the job description that you hope to bring to the role.
Here's what not to do. This opening lacks enthusiasm, doesn't showcase any knowledge about the company, and fails to highlight the candidate's unique strengths.
Big mistake…
I'm fresh out of school and I need a job. You're hiring, so I thought I'd apply.
This opening, on the other hand, is detailed and passionate. It shows more than just a passion for engineering—it expresses a passion for the specific goals and purposes of the company in question.
Masterful!
I would love to explore the dynamic world of rail transport and make lasting contributions as your next entry level mechanical engineer at Union Pacific Railroad. Born and raised in Omaha, NE, the strong presence of Union Pacific in our community inspired me to pursue mechanical engineering in hopes of one day joining your prestigious organization. As a recent graduate proficient in Autodesk, Abaqus, and more, I am eager to apply my skills and make meaningful impacts early in my career.

Getting the body content just right
Now, let's dive into the meat of your mechanical engineer cover letter—the body paragraphs. Here, elaborate on your professional journey and highlight accomplishments you're proud of.
Whether it's streamlining design processes, overseeing successful projects, or implementing innovative solutions, showcase the impact you had. Support your claims with quantifiable metrics, such as project completion times, efficiency improvements, or successful prototypes.
Don't forget to tailor these paragraphs to the job description. Emphasizing work experiences and job skills that are directly relevant to the role is the best way to get the hiring manager's attention. By aligning your achievements with the employer's needs, you're not just telling them you're a good fit; you're proving it with concrete examples and measurable success.
A shining example!
While working on my capstone project at The University of Memphis, I utilized AutoCAD to design and model a biomedical device, reducing the component failure rate by 43%. Furthermore, I've optimized manufacturing processes for Memphis-based MedTech firm Medtronic, where I implemented Six Sigma methodologies to improve product consistency, resulting in a decrease in production errors by 29%.

Signing off with style
As you wrap up your mechanical engineer cover letter, reinforce your enthusiasm for the company by tying your values and qualifications to its mission and commitment to cutting-edge technology or innovation.
Highlight a specific aspect from the job description or company ethos that resonates with you, showing you've thoroughly researched. For instance, if applying to a company with a focus on sustainable engineering, express your passion for eco-friendly solutions.
Reiterate your suitability by summarizing your key skills and experiences in alignment with the company's needs, and wrap it all up with a respectful "thank you for your consideration."
Here's what to avoid. A closer like this shows the candidate's lack of dedication to the role and the application. Of course, everyone applies to multiple places, but the cover letter is about making the company feel special!
Never do this!
I hope to hear from you soon, but just to let you know, I've been applying everywhere so I don't know how long I'll remain available.
Instead, focus on maintaining impeccable professional politeness and sincere enthusiasm for the opportunity, like this next example.
Professional and memorable!
Thank you for considering my application. I am eager to delve deeper into how I can contribute to your prestigious team and assist Siemens Energy in delivering on the fundamentals and furthering the energy transition.
What to do if I have no prior mechanical engineering experience? 
Highlight your education and relevant certifications, emphasizing your readiness for the job. Discuss any transferable skills gained from past roles, such as problem-solving, analytical thinking, or teamwork. 
How can I build a connection with the company? 
Demonstrate your knowledge of the company by referencing specific engineering projects or achievements, such as prototyping a unique part that improved the efficiency of a CNC machine. In addition, look to the future and imagine yourself as an employee of your dream company. Aligning your goals with theirs fosters a sense of connection.
Is it okay to use technical jargon? 
Strike a balance. While demonstrating your technical expertise is crucial, avoid overwhelming the reader with excessive jargon. Use technical terms only when they serve a purpose, and explain them briefly if needed, ensuring your message is accessible to a broader audience because you don't know who will read it first.