As an EMT, also referred to as an EMT-Basic, you're there to provide crucial medical care when dangerous moments strike out of nowhere. You hurry to the scene of an accident to administer life-saving shots, medications, or procedures while your patients are transported to the ER.
But how can you convey your ability to manage high-stress situations with medical precision in a cover letter and complementary EMT resume? What information, exactly, are recruiters hoping to gain from your application?
We're here to help. After years of helping other medical professionals get their cover letters in order, we've developed our three EMT cover letter templates for you to get your career on a roll!
---
EMT Cover Letter Example
USE THIS TEMPLATE
Why this cover letter works
You can amplify your seemingly insignificant experiences and turn your EMT cover letter into a masterpiece.

A case in point is how Maxime packaged the emergency crew member experience, underlining her direct input and matching it with measurable impact in saving lives. You, too, can follow this script and score early job-hunting wins.
---
Paramedic Cover Letter Example
USE THIS TEMPLATE
Why this cover letter works
This paramedic cover letter is passion per excellence in describing what the candidate has to offer. Notice how the introduction paints a perfect mental picture of what each decision means during an emergency.

Emulate such enthusiasm, but don't forget to bring achievements such as patient stabilization, swift resource mobilization, and accurate data management to the fore of your piece.
---
EMT No Experience Cover Letter Example
USE THIS TEMPLATE
Why this cover letter works
Have you played any role in making communities informed about and how to act during emergencies? That's a perfect highlight for your EMT no experience cover letter to gain an advantage.

And to make it more impactful, an achievement such as improving community members' ability to perform life-saving techniques is worth mentioning.
Related cover letter examples
---
How to Write Your EMT Cover Letter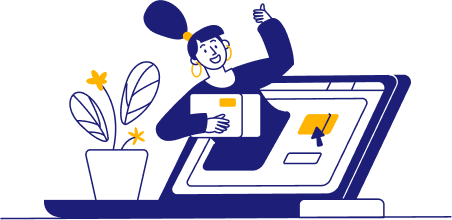 You might work for a government facility at a set location, put your skills to work in the ambulance at the scene itself, or help receive patients at a specific hospital who need emergency care.
If you have a niche that overlaps with something in the job description, highlight that! Either way, you'll still be able to find skills of yours that align with the job description (pick those to feature in your cover letter!) and experiences that tell a story of how you've already furthered the values and missions you share with the medical facility where you're applying.

Writing the ideal greeting and intro
When you write your EMT cover letter, remember that you're writing it to a real person with a name! Do the research necessary to find that name, and use it in your greeting instead of any old, generic fallback phrases like "Dear Hiring Manager."
After addressing your letter to someone by name with a nice, formal greeting, your opener should dazzle them with a couple of patient assessment or cardiac incident response skills. Be quick and specific when you work these skills, just like you would on your resume.
Remember: You should also connect with the company over its values, which you can find with a little research. Just about every medical facility's website has a mission section somewhere! Find it, and align your existing qualifications for it.
Not only will this back up your statement that you're the right fit for the job, but it'll create a good hook, too. You want the reader to keep on reading so they can see how much excellence and agility you bring to the EMT role.
Don't write an informal opener like this, with no name or formal greeting, no professionalism, and no solid examples of qualifying skills:
Oof!
Heyo,
I'm super excited about your EMT role. I'm great at medical stuff which you can tell since I graduated med school like a pro. Here's some stuff I did to help people.
While not everyone has such a compelling life experience to share, look how effective it is to connect with the company over their values, the core of the job, and what they stand for:
Ahh . . . much better!
Dear Ms. Phillips,
I recently witnessed an event in my neighborhood that underscores the immense importance of quick response and efficient emergency medical care. A teen, new to swimming, found herself in distress at a local pool. The rapid response and skill under pressure demonstrated by a nearby swimmer saved the teen's life. This incident vividly reminded me of my deeply rooted passion for pursuing a career as an EMT—to be that lifeline for someone during their most vulnerable moments. With that aspiration and my top-tier EMT education, I'm writing to express my keen interest in the EMT trainee position at Bell Ambulance.

Writing paragraphs for the cover letter body
Now that you've hooked your reader, it's time to make good on your promises and implications with more compelling materials! Did you have any prior work experience where you used your CPR certification to intervene during critical moments? Have you worked as an EMT before in a different setting, building countless other success stories to share?
And what kinds of numbers do you have to back up those stories? It's easiest for recruiters to quickly and effectively read your body text if each paragraph highlights one major point with a metric before moving on to the next one. Numbers are visually eye-catching, too!
Tailor your metrics to the job description. What success percentages answer their call for specific types of life-saving abilities? How can you leverage your experience to align with their emphasis on patient recovery rates or on positive patient feedback?
Example of an effective body paragraph
During my tenure as an EMR at AMR, I swiftly learned the ropes of responding to emergencies, prioritizing patient needs, and executing treatments with precision. This foundational experience propelled me to my role as an EMT at Global Medical Response. Here, I harnessed a plethora of digital tools such as PEPID EMS for decision-making under pressure, Badger Maps for efficient navigation, and Twiage for seamless data sharing, ensuring a 98% success rate in rapid patient stabilization and a 97% accuracy rate in patient data management.

Closing and signing off your cover letter efficiently
Great job! Now it's time to write your closing paragraph to tie everything together and reiterate why you and your employer would benefit from your incredible fit for that open EMT position. Toss in a couple of fresh qualifying skills or align personal traits (make sure they aren't repetitive) and reconnect with the company's values.
Don't forget to include a call to action that invites the reader to contact you again for more details on why you're the ideal person to respond to the next patient's critical needs.
It's also important to be formal and polite, so thank the reader for their time! You can work this into your closer. Or, if you don't put your thank-you in the closing paragraph, it can serve as your professional signoff. If you sign your cover letter with a different phrase, make sure it's professional and use your real, full name.
Don't write a closer like this, which is informal, a bit gauche, and features no organic connection to the company or specific job role:
Yowch.
Okay there you go, so as you can see I've had plenty of experiences that make me a good EMT medical professional and a great hire. Just let me know when I can start and I'll change your world.
See you,
Sophia M.
Check out how much more effective it is when the closer utilizes the opportunity to tie personal skills together with organizational values and follows the proper format:
Now there's a winner!
Joining Boston Emergency Medical Services would align perfectly with professional values of my own, including patient prioritization, which I enhance with speedy response times and my familiarity with cutting-edge medical technology. Thank you for considering my application. I look forward to the opportunity to further discuss how my background and experiences align with your goals.
Sincerely,
Maxime Dubois
How long of a cover letter should I write?
Limit yourself to one page, no matter how many compelling or qualifying experiences you've had! Recruiters don't have much time to review the first round of applications, and you want to stand out quickly as the ideal EMT.
Where do I find a name for my greeting?
Check back with the job description. It might be as simple as glancing at who uploaded the job ad! If not, dig a little deeper on the company website and research them online. Company social media accounts like LinkedIn and Facebook can be helpful, too.
Which writing tone should I use?
Not only is the job description a good place to look, but the organization's website will also give you an excellent window into the company culture. Do they emphasize efficiency and communication? Pay attention to your wording! Do they deeply value bedside compassion during critical patient transportation? Mirror their tone in your cover letter.