You're a determined leader and ready to take your career to the next level. Whether it's managing employees or monitoring company performance, you know you have the right skills for the job.
Are your cover letter and complementary assistant manager resume ready to showcase why you'll make a great assistant manager?
When you're applying for a leadership role, it can feel confusing trying to structure it professionally and deciding which traits and skills you should mention. We have your back in this process with these assistant manager cover letter examples that have been successful for many managerial applicants in 2023.
---
Assistant Manager Cover Letter Example
USE THIS TEMPLATE
Why this cover letter works
Whether a budding or seasoned manager, you can't escape the clutches of the ever-evolving digital landscape. It's here your proficiency with pertinent software becomes instrumental for your candidacy.

See how Leila injects competence into her assistant manager cover letter by cleverly intertwining her experiences with familiarity with data visualization tools like Power BI and Tableau and project tracking platforms like Trello and Asana.
---
Assistant Store Manager Cover Letter Example
USE THIS TEMPLATE
Why this cover letter works
Echoing the hiring company's tone in your assistant store manager cover letter can amplify your appeal. It's a proven strategy for signifying your alignment with the employer's unique character and ability to mesh with the team quickly.

Infusing your piece with warmth exhibits an approachability, a trait essential for fostering relationship building, open communication, and seamless training as an assistant store manager worth their salt. Contractions and a hint of casualness are allowable here.
---
Assistant Project Manager Cover Letter Example
USE THIS TEMPLATE
Why this cover letter works
Following Olivia's lead, demonstrating your knowledge of the hiring company sets you apart from several candidates who didn't care to personalize their assistant project manager cover letters accordingly.

It's a matter of expressing your familiarity with the company's values, mission, notable achievements, or culture. That doesn't just underscore your genuine interest in the organization. More importantly, it enables you to customize your piece to the potential employer's needs for a more striking impression.
Related cover letter examples
---
How to Write a Custom Assistant Manager Cover Letter for Each Company's Needs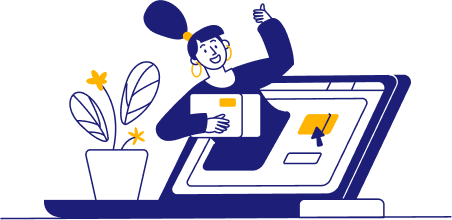 Assistant managers handle a lot. Your tasks could include overseeing finances, scheduling, staff development, and more. That's probably left you wondering how to choose the right job skills and work experiences to write about in your cover letter.
The job description will assist you in this process. Does the company emphasize process improvement? Then, you may want to include examples of how you compiled data in SQL to boost accessibility or managed schedules to reduce staff shortages. Take a similar tailored approach for each company you apply to.

Optimize the opening of your assistant manager cover letter
The first thing you'll want to do when opening your cover letter is greet a hiring manager by name, if you can find it on the company website or in the job description. It's similar to learning new employee's names to provide a personal touch to training.
Then, as you get into the opening paragraph, consider the company's mission and key skills they're seeking in an assistant manager to showcase how you're the best fit for the role.
For example, when applying to be an assistant store manager at a grocery store, you could explain how you want to use your team leadership skills to facilitate a collaborative environment where everyone works together to provide the best possible customer experience.
The example below is a bit too vague and doesn't show how the applicant will fit into the specific company's assistant manager role.
Yikes, too vague!
Hello,
I saw your assistant sales manager job opening and thought I would be a great fit. I've worked in sales for several years and am eager to take on a leadership role.
The opener below does a much better job of showcasing how the applicant connects with Target's mission of exceptional customer service.
An opener connected to the company's mission!
Dear Mr. Robinson,
Reacting to Target's firm belief that exceptional customer service drives business success, I'm thrilled to join your squad of innovative and proactive professionals as the next assistant store manager at your Fresno, CA, store. I look forward to cooperating with a dedicated team and bringing fresh ideas that elevate the in-store experience.

Present your skills effectively in the body of your assistant manager cover letter
The body of your cover letter is where you want to make your leadership abilities shine, such as staff development and process improvement.
The best way to do so is by writing about actionable achievements from previous work experience. For example, you could write about increasing sales or implementing an LMS to reduce knowledge gaps when onboarding employees.
Each example should include a number that backs up the impact you had. It's similar to how you would present performance data to company leaders.
A great body paragraph with relevant skills and data!
My journey in performance metrics analysis started at Highland Capital Management. Employing Tableau and Power Bl, my incisive data scrutiny boosted service delivery accuracy by an impressive 23%, paving the way for informed strategy formulation.

Reinforce your abilities with the closing of your assistant manager cover letter
Just like you'd wrap up the key points you made at the end of a team meeting, try to take a similar approach as you wrap up your cover letter.
The best way to start will be to restate your connection to the company's mission and how you'll help them achieve that goal. For example, while applying to a warehouse assistant manager role, you could reference how you'll use your supply chain management abilities to help the company achieve fast and accurate product deliveries to all customers.
Then, close out by saying thank you and ending with a call to action, such as "I'm eager to discuss this assistant management position with you further."
The closer below falls a bit flat when the applicant doesn't make a specific connection with the company's mission or the specific skills they're seeking in an assistant manager.
Doesn't connect with specific needs!
I believe my skills will make me a great addition to your team. Thank you for considering me to join your team as your next assistant customer service manager.
Sincerely,
Matthew Hendrickson
The closer below does a much better job of relating to the enthusiasm and perseverance that will make the applicant fit in well with Aloha Air Cargo's company culture as an assistant project manager.
A closer that connects with the company's culture!
These varied experiences have shaped me into an assistant project manager filled with enthusiasm, perseverance, and the Aloha spirit that resonates with your company's values. I'm excited to discuss how this blend of passion and expertise can propel Aloha Air Cargo's ambitions. Thank you for your time.
Sincerely,
Olivia Nguyen
What if I'm applying for an internal role at my company? 
When you're applying for an internal role, you should use your in-depth knowledge of the company's core processes and culture to make your cover letter stand out. For example, you could talk about how you'll continue driving forward the company's lean management principles that you've integrated well with on the job.  
What's the appropriate tone for assistant manager cover letters?
Ideally, you'll want to review the job description and try to match the tone they use. For example, you may notice a company uses a conversational tone. Then, you could match that while explaining how you'll use a collaborative and friendly approach while leading teams to success.  
What if I haven't worked as an assistant manager before?
If you don't have management experience, you may need to get a bit creative to show you'll be a great team leader. For example, referencing how you led a team during a key product development project or how you implemented a more efficient data tracking system could help you stand out.