It's time to drive business growth, and you're here to make it happen through lead generation, client networking, and optimization strategies. You also work magic behind the scenes with revenue forecasts and sales projections with a dash of data analysis.
But you might still wonder how to pull everything together for a compelling resume that'll draw in recruiters as effectively as you pull in new clients.
That's okay! We have three senior business development manager resume templates ready to help you get started and on your way.
---
Senior Business Development Manager Resume
---
Formal Senior Business Development Manager Resume
---
Elegant Senior Business Development Manager Resume
---
What Matters Most: Your Skills & Work Experience Sections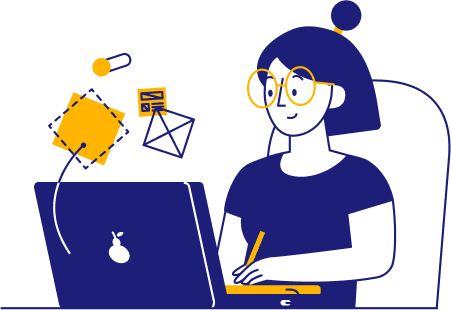 Get ready to show recruiters what's in your toolbox! Use your skills section to exemplify your greatest business development traits and demonstrate your senior-level experience.
Accomplish this by keeping each skill highly relevant to your job role and honed to a mature edge. Clearly state abilities like "rapport building" instead of just saying "people skills" or falling back on other generic terms.
And make sure you specify: Are you really satisfied with "communication" when you could share powerful skills like "negotiation" instead and name specific software? Recruiters want the good stuff!
9 best senior business development manager skills
Social Networking
Vendor Negotiation
Rapport Building
Team Leadership
Data Analysis
Data Interpretation
Problem-solving
ZoomInfo
Calendly
Sample senior business development manager work experience bullet points
Okay, so what's next? Recruiters love good examples of how you've used your abilities to make a difference in your field. How have your negotiation and networking efforts made you a successful business development manager?
Recruiters want results, so provide good examples of the positive impact you've left behind due to your stakeholder relationships or target audience expansion.
Oh, and measure that stuff! Provide metrics like improvement rates and quantifiable data like dollar savings or streamlined work hours to support your points.
Here are some nice samples:
Drove over $3.7M in expansion revenue for existing accounts by building relationships with account stakeholders and identifying unique opportunities for growth
Developed a data-driven approach to tracking, optimizing, and automating business development processes, saving 40 hours of manual work monthly while improving conversion rates by 32%
Targeted potential clients at annual conferences by raising brand awareness, boosting target audience by over 6K members
Recommended customer referral to upper management, resulting in a 14% increase in sign-ups and a 27% increase in customer retention
Top 5 Tips for Your Senior Business Development Manager Resume
Use a good template

Use a resume template that looks as polished as your Requests for Proposals: Don't let anything get in the way of readability and information hierarchy. Your qualifying experiences and skills should be the main focus.

Balance hard and soft skills

Fill your skills list with examples of how you're great at networking, but be technical in how you approach them by zeroing in on what you use broader skills (communication) to accomplish (lead generation). Name a couple of programs you use, too.

Don't neglect other achievements

Your education boosts your desirability, but so do additional creds like a Student Civic Engagement Award or a Project Management Professional (PMP). You can include independent classes you've taken, too, as long as they relate to your role.

Make it quick!

Recruiters initially dedicate only a few seconds to your resume on average, so make that time count. Streamline your points and bold your most compelling metrics. Think of how you'd streamline data to integrate into your new business development plan!

Assess the summary

At a senior-level role, you almost certainly won't need to take up page space with an objective statement. As for the resume summary, think critically about whether you need it: Does it provide fresh information about your lead acquisition and brand awareness skills, or would the page space be better left for an extra achievement or two?
Do I need a cover letter, too?
It can help reinforce your seniority and give some compelling backstory! Cover letters are also good landing zones for points you had to trim away from your resume, like when you skyrocketed past ROI expectations.
Do I still need to mention my education?
Yep, your education is still important to include, even at a senior level. Let that International Business or Business Management degree shine!
How do I emphasize how far I've come?
Demonstrate a trend of improvement and growth throughout your career with increasingly complex context and metrics. (Make sure you present everything clearly.) Mention larger contracts and more significant acquisition numbers as your points get more recent.