You provide patients with routine cleanings, keeping a sharp eye out for any signs of irritation or the need for intervention with procedures like fillings, crowns, or even potential extractions. You also help patients with questions, forms, appointments, and oral care instructions.
But how do you show recruiters that you have the critical thinking skills to pull off the job and something special that sets you apart as a candidate, too?
Don't worry. After years of helping dental hygienists like yourself, we've developed our three dental hygienist cover letter examples to complement your dental hygienist resume and give you a springboard for the next step in your career!
---
Dental Hygienist Cover Letter Example
USE THIS TEMPLATE
Why this cover letter works
Nothing would impress a potential employer more than your dental hygienist cover letter showing profound admiration of what they do. However, that isn't good enough to earn you an interview.

Your humble career beginning as a dental receptionist, where you streamlined appointment scheduling and helped soar patient satisfaction levels would come handy here.
---
Dental Hygienist No Experience Cover Letter Example
USE THIS TEMPLATE
Why this cover letter works
A dental hygienist no experience cover letter would be a hard nut crack. First of all, you've next to zero relevant work experience. Don't despair just yet.

Look back to your schoolwork practical projects. Did one stand out? A dental art project underscoring the importance of effective visual aids in educating the younger population about oral health should give you the leverage to outshine your peers.
---
Dental Hygienist Recent Graduate Cover Letter Example
USE THIS TEMPLATE
Why this cover letter works
A personal story in your dental hygienist recent graduate cover letter about your deep-seated passion for affordable and accessible dental care for all would resonate with many recruiters. Give them more to solidify your candidacy.

After getting their attention, dive into how your patient-centric approach improved workflow management, ensuring record high patient satisfaction rates.
Related cover letter examples
---
How to Write Your Perfect Dental Hygienist Cover Letter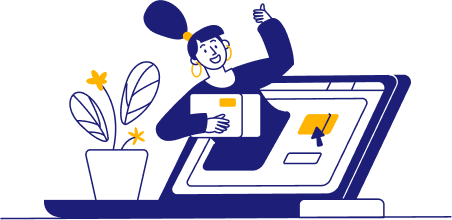 Each dental practice is different, so your goal should be to show how your skills align with the specific job you're applying to. How does your sensitivity toward patients fit in with the facility's warm, inviting atmosphere? Or, how does your laser-sharp focus on efficiency complement the no-nonsense professionalism of a larger practice?
Make sure you're answering the specific call in the job description. Your hard and soft skills should both align with the company values you find online. Reference specific obstacles you can solve together to show how you'd excel in that dental hygienist role.

Writing up the greeting and introduction
Dear . . . who are you writing to, again? Do whatever research it takes to find their name! Look back at the job listing and visit any company "About" or "Our Team" pages. Use a formal greeting once you find the name you're looking for.
Then, open your cover letter with a few qualifying traits that align with the values presented in the job ad. Why, exactly, would the organization want to hire you? Demonstrate a strong interest in working as their next dental hygienist.
Finally, make sure your opener implies that there's much more to discover about you and how you can elevate the open job role. A good hook will help the reader remember you later.
Don't write an opener like this one, with no formal greeting and no qualifications or hook:
Ouch!
Hi my name's Dan and I'd love to help clean off people's teeth. I love working with teeth so let's talk about why I should work there.
Wait! We can fix this with a good opener that connects with the company on a personal level to show a true investment in high-quality dental performance:
Thank goodness . . .
Dear Ms. Lee,
My grandfather, a man with a heart as big as his smile, suffered from dental ailments early in his life. He lost most of his teeth because we couldn't afford treatment for him. Whenever he laughed, I noticed the gaps in his smile: A constant reminder of how many people face barriers to quality dental care. This deeply personal experience ignited a passion for bridging the gap in dental health, enabling everyone to smile with pride. Today, I am writing to express my aspirations of joining Smile Dental Clinic as a dental clinic assistant to contribute to your mission of creating healthy and vibrant smiles.

Writing standout body paragraphs
So, we already know you're a great dental hygienist, but how can you show recruiters your qualifications ASAP while they skim your cover letter after reading your compelling hook?
Narrowing down to whichever of your most impressive experience points will help: You want to make a great impression here, just like you will with your smile in that interview! So, pick experiences that most closely align with this particular job description.
Use the job description as a guideline for which metrics you pick, too. Is your potential employer more concerned with ROIs connected to equipment maintenance or feedback ratings from dental patients? Reflect their values.
And don't forget to include metrics! Each body paragraph should feature one primary success story that led you to overcome obstacles related to dental hygiene, and that point should be backed by quantifiable data when possible.
Example of a nicely-written body paragraph
During my academic pursuits, I took the initiative to design and execute a dental art project. This endeavor not only deepened my understanding of dental anatomy but also underscored the importance of effective visual aids in educating our younger population about oral health. The project's success, which garnered an enthusiastic 96% positive feedback rate from students, further affirmed the pivotal role creativity plays in imparting dental knowledge.

Closing and signing off your cover letter memorably
After a smooth, catchy greeting and a solid cover letter body, you're ready to write a closing paragraph to remember. Quickly summarize a couple of your qualifying dental hygienist traits and how they connect you with the company's values, like patient satisfaction and dental record-keeping quality.
Make sure you include a good call to action. After all, you want to keep the reader coming back for more information, just like how each smiling patient will return next time they need top-notch dental care!
After inviting the reader to contact you again for additional details, remember to thank them for their time. Sometimes, your thank-you fits smoothly into your closer, but you can also use it as your signoff instead of a different professional classic. Just remember to stay formal and use your real name!
Don't write a terrible closer like this one, with no formal structure or connecting qualifications instead:
Uh . . .
So yeah, again my name's Dale and I'd be great at working for your office so give me a call and I can start polishing teeth right away.
This closer is way better since it connects relevant job skills with the company's values right away, includes a call to action, and keeps things professional:
Now that's a well-polished closer!
My foundational experiences, coupled with my technical prowess, align perfectly with the mission and values of Western Dental & Orthodontics. I'm eager to bring my expertise to the fore, ensuring that every patient I encounter receives comprehensive care marked by precision, compassion, and knowledge. Thank you for considering my application.
Sincerely,
Ingrid Johansson
Do I need to worry about enclosures?
Well, we wouldn't say worry, but enclosures are definitely worth considering! If you have additional certificates related to dentistry or any professional letters of recommendation, list them at the end of your cover letter after writing "Enclosures:".
Where do I find how to connect with the company?
Check out that job description! And that company website! And all their professional social media, too! You want to fit right in with the company culture and seek out overlapping values, and researching the organization is the best way to pull it off.
What tone do I write in?
Wait: Don't close any of those tabs from the last FAQ! Just about any research you conduct to learn about the company will benefit your ability to match their tone. Whether they're super focused on efficiency or seeking a friendly new hygienist to make patients feel at home, match the tone of the job ad.